An anchor of Five Points is preparing to move.
Welton Street Cafe, which opened in 1986 and has been in the Five Points Plaza at 2736 Welton St. for 22 years, plans to close at that location by March 12, when its lease ends.
Co-owner Fathima Dickerson said the soul food restaurant is looking for a "ghost kitchen" space where it can prepare food for takeout and delivery for a few months. By this summer, however, Welton Street hopes to open in a new 3,100-square-foot space at 2883 Welton St.
"Our main goal is to make sure that we are here for the families and communities we serve and can continue to preserve the cultural identity of a historically black business district," Dickerson said.
Dickerson, who owns the business with her parents and two siblings, said Welton Street didn't necessarily want to leave its current location. But she said the business was unable to reach an agreement with its landlord, Denver-based The Flyfisher Group.
The Flyfisher Group did not respond to a request for comment.
Welton Street signed a five-year lease for its new location in October, but still needs to build out the space. The family launched a GoFundMe campaign last weekend, hoping to raise $250,000. As of Monday afternoon, they'd raised $73,254 from 1,300 backers. The cafe launched a separate campaign last year seeking funds to make repairs.
Dickerson said the family has tried to secure traditional funding through loans but has come up short. The business also did not receive PPP loans during the pandemic, she said.
Norman Harris, co-founder of The Holleran Group, a local real estate and development firm that consulted on the deal, said Welton Street Cafe has largely been focused on its kitchen operations, and the group worked with the cafe to develop a more stable business plan for its new location.
The new space is much larger than Welton Street's current 1,300-square-foot unit and rent is $4,000 more, Dickerson said.
"We don't have a big enough space for staff in our kitchen, so the new location will allow us to hire more people and get orders out in a timely manner because right now our standard wait time is 30 minutes," she added.
The new location will have 91 seats, a bar, a patio and a revamped menu with a new brunch option.
The move will reunite Welton Street with its former landlord, Denver-based VanWest Partners. VanWest previously owned Five Points Plaza, selling it to Flyfisher in 2018.
The 2883 Welton building was formerly home to a commercial laundry. VanWest converted it into a four-unit retail building, completing the renovation last year.
"Welton Street Cafe has been in this corridor for quite a while, so we'd like to see them stay. We were never really seeking national credit tenants for our project, so to have someone that's local to the area already and well-known is a great fit," VanWest director Forrest Bassett said.
Bassett said a fast-casual brand, which he declined to name, will occupy another unit. The remaining two are still available.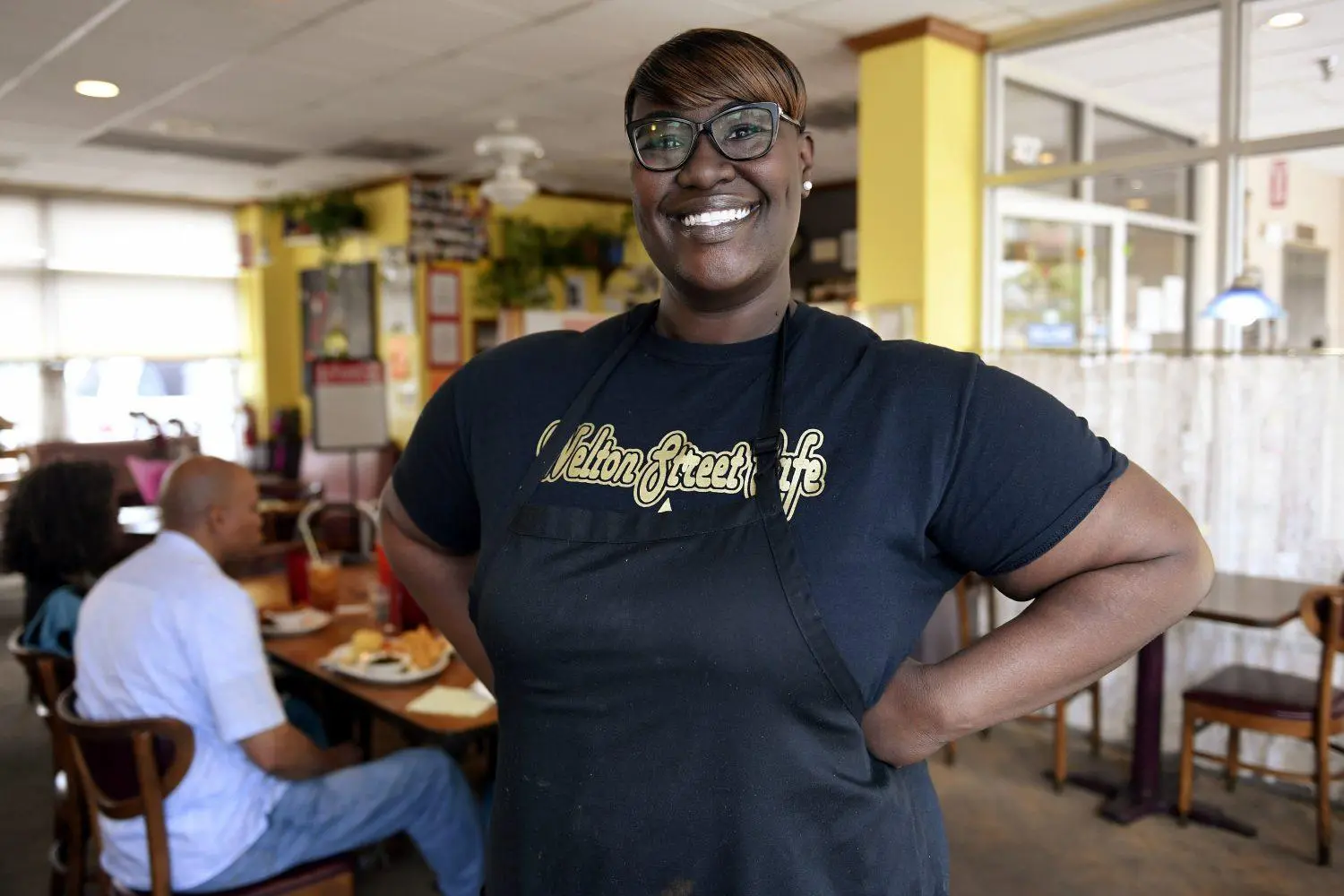 108351