Colorado startups raised the highest amount of capital ever in one month this December, thanks largely to one aerospace company.
According to a tally of Form Ds filed with the SEC, 40 startups around the state raised a total of $1.9 billion in December, the largest amount in state history. One company, Sierra Space, accounted for $1.4 billion of that total.
That compares to $555 million raised by 27 companies in November, and $361 million among 42 deals in December 2020. (You can see our sortable spreadsheet here.)
BusinessDen defines a startup as a business that's less than 10 years old and excludes publicly traded companies, real estate ventures and funds.
Startups outside of Denver and Boulder raised the most with nearly $1.5 billion across 14 deals, and Denver startups followed with $377.7 million among 20 deals. Boulder-based startups raised $50 million.
Here are some highlights from December:
Sierra Space: $1.4 billion
Louisville-based Sierra Space's $1.4 billion round valued the company at $4.5 billion, according to a company press release.
Sierra Space said the round is the second-largest private capital raise ever in the aerospace and defense sector. This is the first time the company has brought in outside investors.
Sierra Space, which was founded in 2021, is a subsidiary of Sierra Nevada Corp. and has about 1,100 employees and an office at 1722 Boxelder St. in Louisville.
The company is getting ready to launch "the world's only winged commercial spaceplane," the Dream Chaser. The Dream Chaser will perform cargo supply and return missions for NASA, set to begin in late 2022, delivering up to 12,000 pounds of cargo to the International Space Station at a time.
Sierra Space plans to use most of the funds for work on the Dream Chaser, which could make its first flight with people on board as soon as 2025, according to the release.
In October, Sierra Space announced it is partnering with Jeff Bezos's Blue Origin and other entities to build a space station called Orbital Reef that the team hopes would serve as a replacement for the International Space Station. Sierra Space also plans to use the funds to develop the habitat module for the station.
Hotel Engine: $65 million
Denver-based Hotel Engine, which secures exclusive rates on hotel rooms for business travelers, raised $65 million last month in a round that values the company at $1.3 billion, according to a press release.
The company's valuation is nearly nine times higher than its $150 million valuation after its $16 million capital raise in 2019.
Existing investor Telescope Partners led the round with participation from funds managed by Blackstone.
Hotel Engine, which was founded in 2015, has around 300 employees. It has an office at 950 S. Cherry St. in Glendale.
Sounder (Revenue.fm): $9.5 million
Evergreen-based Sounder, a podcast management and monetization online tool, raised $9.5 million from 54 investors last month, according to SEC filings.
This brings Sounder's total raised to $12.1 million, according to SEC filings.
The startup was founded in 2019 by Kal Amin, a former  VP of global business operations at Spotify, and Dan Daugherty, a former sales and operations manager at Google.
The company offers free tools for podcasters, but last year also introduced Sounder Plus, a $12.99 per month option that offers additional features.
Highwing: $3.3 million
Denver-based Highwing, an insurance technology company, raised $3.3 million from 14 investors in December, according to SEC filings.
Highwing, which started as a subsidiary under Kansas-based IMA Financial Group in 2018, was founded by Erik Mitisek and Jay Zeschin, who also founded Denver Startup Week.
The startup specializes in open data software that it says speeds up the workflows of commercial insurance brokers and carriers.
This brings Highwing's total raised capital to $7.3 million, according to SEC filings.
Goally: $2.3 million
Denver-based Goally, which produces a sensory device that helps kids with disabilities like autism and ADHD improve their daily skills, raised $2.3 million from 27 investors in December, according to SEC filings.
Goally was founded in 2015 by Sasi Movva, a software engineer looking to help his son with ADHD become more independent. The company's current CEO, Sasha Shtern, told BusinessDen he was a previous investor who bought the company in 2020 when the founders were preparing to throw in the towel.
Goally's software features tools like an AAC "Talker" app for children or adults who are nonverbal and a visual scheduler parents can customize with pictures and video models to help their children with morning and nighttime routines.
"If I tell my neurotypical niece to get ready for bed, she's done this a thousand times, and knows what it is. But a kid with autism may not understand what that instruction means," Shtern said. "So a behavioral therapist will break it up into smaller chunks they can understand step-by-step, and we're giving them a visual representation or timer to help them find that independence and confidence."
Customers pay $25 a month for the software and the device, which they can send back at any point. There's also a $50 fee if the device is broken or misplaced. Shtern's vision is for it to be "like Google for kids with functioning disabilities."
"We want to become their assistant and address their struggles, which is not that far-fetched," Shtern said. "We do the same thing, but I just use Google Calendar. So if adults can have these aids and improve their functioning skills, it seems logical to think that a different version of that would work well for a 6-year-old kid."
This recent funding round was led by New York-based Difference Partners and Milkbox Partners. Shtern plans to use the funds to expand the software's features, including adding a tool to help kids with emotional regulation.
Goally has a team of 13, including a speech therapist, and an office in RiNo's Enterprise Coworking at 3000 Lawrence St.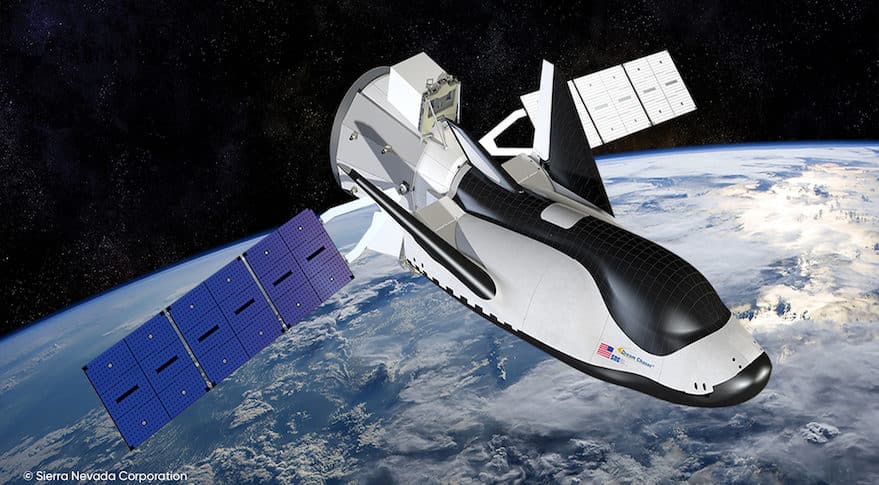 108243