Early ticket sale numbers are riding high for the 2022 National Western Stock Show after the pandemic canceled last year's events, according to the event's CEO — but it's still early.
Paul Andrews said ticket sales are 10 percent higher than they were at this time of the year for the 2020 Stock Show. This year's festivities take place Jan. 8-23.
"It's a very good sign, but the Stock Show is predicated on a lot of stuff. Some of that relates to weather in January, and really 90 percent of our ticket sales come after Christmas," Andrews said ahead of the holiday.
He said he couldn't predict where sales will end up unless "you could assure me there wasn't going to be a 15-inch snowstorm or if you could tell me there's not going to be a new pandemic."
Andrews said the Stock Show sold 701,656 tickets for the 2019 events, and 707,922 tickets for 2020.
Although another strain of the COVID-19 pandemic, Omicron, has been dominating recent headlines, Andrews said most of the vendors, livestock buyers and athletes are not being deterred from coming this year. People from 42 states are expected to attend, he said.
"I think our buyers are hoping the mask mandate will not be extended (past Jan. 3), and we continue to talk with government officials about this as we're heading toward the opening date," Andrews said.
In addition to the ticket sales, Andrews said, most species of animals typically brought to the Stock Show are expected to be at capacity. He said there are also new sponsors.
"It's a great event for people to get together," Andrews said. "You've got rural America coming to meet urban America, and I think I'm most looking forward to welcoming people to the site."
One complication, Andrews said, is that the Stock Show is having difficulty hiring seasonal workers. He said they usually fill about 1,000 seasonal positions for the two-week run, but they are currently short about 200 workers.
As BusinessDen previously reported, the National Western Center where the Stock Show is held is in the process of a major redevelopment. Although most of the projects have not started construction, a new stockyard area and building will be open as well as portions of the new Colorado State University SPUR campus.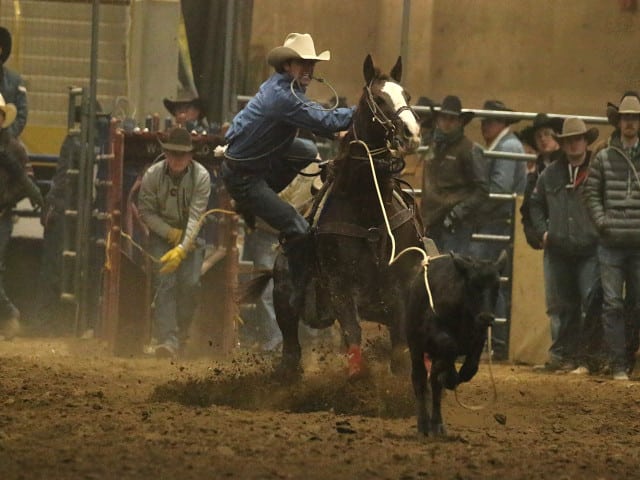 108066