Whether you call it the "Great Resignation" or not, hiring and retaining employees is a challenge for most businesses these days.
In BusinessDen's "The Future of Staffing," a four-part weekly video series, we talk with local business owners and executives about what they're experiencing, how they're addressing challenges and their outlook for the future.
This week on the series, which is presented by law firm Ireland Stapleton, we're joined by Al Henceroth, chief operating officer at Arapahoe Basin Ski Area.
Henceroth spoke about young people's attitude toward working in the ski industry, efforts to hire international workers through visa programs and A-basin's capacity challenges.
Check out last week's conversation with Reelworks Denver's Andrew Feinstein here. And join us in the coming weeks for conversations on the restaurant business and the nonprofit sector.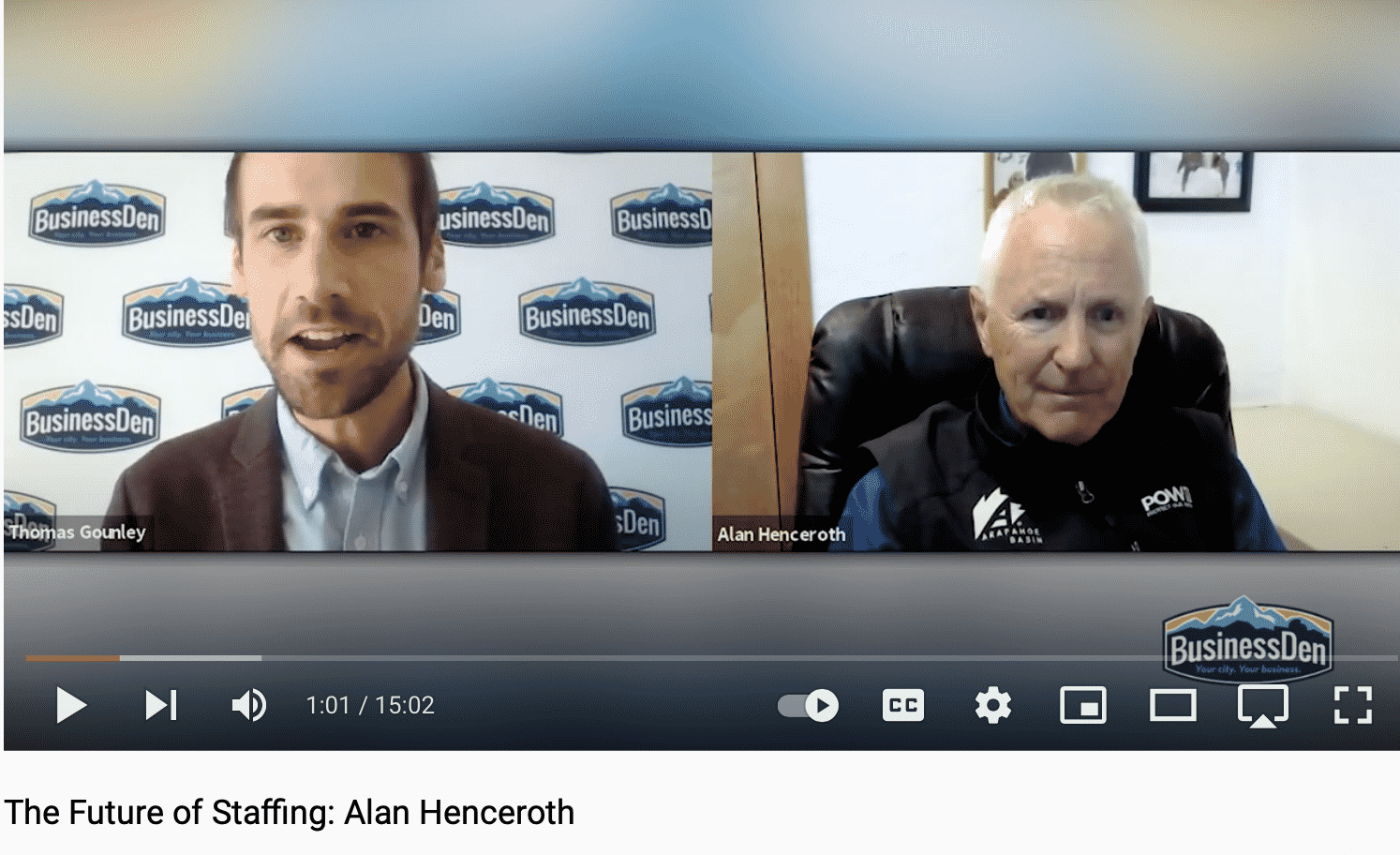 107461