Denver city attorneys called several detectives, police officers and firefighters to testify Wednesday during the first day of a hearing to determine whether a downtown Denver nightclub could be fined or lose its cabaret and liquor licenses.
As BusinessDen previously reported, the Denver Police Department, Denver Fire Department and Excise and Licenses investigated Beta Nightclub at 1909 Blake St. between June and August after receiving several complaints and seeing an increase in recent 911 calls near the business.
Beta faces 10 alleged violations of the Denver municipal code and Colorado state law, according to the hearing order.
"I believe we will be able to meet our burden of proof of the allegations that are in the complaint, and ultimately ask for a sanction to be imposed," Katie Conner, the city's lead attorney on the case, said Wednesday.
The City Attorney's office called Det. Paul Streate, Det. Tom Sanchez, Det. Daniel O'Bannon, police officer Alexandra Spencer, Lt. Charles Jones,  fire department technician Mark Rudolph, and fire Commander Phillip Morelli to speak about their interactions with Beta.
The hearing ended for the day before Beta's attorney could call witnesses, and will resume at 9 a.m. Thursday. A ruling may not be issued for a couple weeks, a spokesman for Excise and Licenses said.
A shooting that took place near the club on May 23 kicked off the city's interest in the club's operations.
Although Beta had contracted with off-duty officers to provide more security following the shooting, undercover officers were dispatched to the club over the summer and said they found multiple violations.
City attorneys at the hearing tried to convince mediator Federico Alvarez that Beta hired insufficient security and guards not authorized to provide such services, and that people attempted to sell cocaine at the club.
The owner of Beta goes by Valentes Corleons, although his legal name is Hussam Kayali.
Aaron Acker, who is representing Kayali, argued Excise and Licenses has no authority to issue criminal charges and cannot penalize people for violations if they do not have a license. That process would have to go through the Denver City Attorney's Office.
"I think what's been made clear by the City Attorney's Office through this process is the city really wants to make this hearing an adjudication on Mr. Kayali's character, and they're going to try to throw a lot of evidence out there that I think has no relation or relevance to the charges set forth in the complaint," Acker said.
Acker said some of the various managers Beta had hired contributed to the problems the club has faced.
"They had two problematic managers who you're going to hear about in this hearing, whose poor decision-making played a hand in why we're here today," Acker said. "They've been fired. They've been replaced with competent managers."
One of the off-duty officers who worked at the club from June 18 to Aug. 22, Det. Derrick Keeton, said there were "multiple" times when he noticed gang members coming into the club and Beta management did "nothing."
Keeton said there were also incidents when people tried to bring in weapons, and managers told them to "just put them in the car" and they would be allowed in.
"Every time I thought it was a safety issue … I would tell (a manager) and (Kayali), 'You need to do something, we're outnumbered to de-escalate a gang fight … when there's 30-40 of them," Keeton said. "Nothing would ever be done."
Keeton said he warned staff at least once a week about gang or drug activity based on knowledge he had from his main police beat.
He said only once out of the various times he notified staff was a person denied access because of these observations. Keeton only worked there two to three nights a week but a fight would take place "consistently" on the nights he was there.
"Some nights were pure hell, and some nights were smooth," Keeton said, but most nights he said they were conducting some kind of crowd safety action.
One of the videos Keeton provided showed an all-out brawl inside the club that was posted on a social network, and the detective confirmed it happened at Beta, but he couldn't be completely sure if it happened the weekend of July 18.
Denver police officer Alexandra Spencer said she went to Beta with another officer on two nights, June 11 and 18. Spencer said she went into the club June 11 with a small pistol concealed under her shirt.
When Spencer was patted down by the security guards, she said, the guard's hand touched the pistol but the guard did nothing about it, nor was she asked if she had a concealed weapons permit.
Beta hired Sir Elite Security over the summer, but problems arose when managers started hiring other security guards that weren't licensed to work for Sir Elite, city attorneys alleged.
Spencer said that, while in the club, she talked to a woman who said she was 19 years old and had entered with a fake ID. A man at a table where the officers sat offered the two undercover police officers cocaine.
"None of the staff came up to us," Spencer said. The people at the table "had ordered a bottle, so like a full fifth of alcohol."
When asked by Denver attorneys whether staff had checked IDs or if anyone had been overserved while at the table, Spencer said "no."
Fire department technician Rudolph called out Beta on its lack of capacity signs as well as how many people were in the club at one time: "If I didn't notice (the signs) then they were not in a conspicuous place."
Rudolph said Kayali had been courteous when Rudolph interacted with him at a different club a couple years ago. But fire Commander Morelli said the Beta owner was "agitated" with the fire technician on July 18 and July 19 when the department inspected Beta for a fire safety complaint.
"(Kayali) did say at one point that when I was talking about potentially shutting down the business for the night because he couldn't produce the occupancy load signage, that he was 'going to have my job,'" Morelli said.
When cross-examined by Acker, who asked him whether he could individually count how many people were in the club that night, Morelli said, "There were way too many people for me to do that."
Police Lt. Charles Jones said he was the one who requested the fire department do a capacity inspection that night. Jones said Kayali appeared "irate and a bit frantic" when he arrived, and Kayali said "who the F called the fire department?"
"(Kayali) replied 'Do you know who I am?' I said 'No, why don't you tell me,'" Jones said, recalling the events of the night. "He said he was 'a made man.' … He said, 'That's the mafia,' and I said, 'What is that supposed to mean?' He said, 'You'll find out what that means,' I said, 'Is that a threat?' He said, 'You'll find out what that means.'"
O'Bannon said the mafia Kayali referred to was Cosa Nostra, or the Sicilian mafia.
From the time the hearing notice was issued, Kayali has defended himself on social networks, saying that he has been unfairly targeted and that his club will remain open. Excise and Licenses Executive Director Ashley Kilroy will eventually determine whether there should be penalties against Beta for the allegations.
Other issues 
Beta was issued a temporary restraining order Sept. 26 that prohibited the owners of the club from entering it while Denver County Court considered a nuisance ordinance violation complaint.
In 2020, Beta settled with the city for $5,000 over a complaint that the club operated during a period when bars, nightclubs and similar businesses were ordered to close or severely reduce patronage.
Per the settlement, the Excise and Licenses director ordered the club to be closed for 20 days if new violations occurred within a year.
Kayali's presence downtown isn't limited to Beta. He took over El Chapultepec jazz club when it closed in December after nearly nine decades. He also purchased the 5,184-square-foot building next to Beta — previously home to Falling Rock Tap House — in July for $2.5 million in cash, according to property records.
Kayali also owns Dorchester Social and Purple Martini in downtown Denver and is currently looking to open a second Purple Martini in Miami, according to previous reporting.
However, court records show that the Denver Purple Martini was in default on a loan and in July an Arapahoe County District Court judge ruled Kayali must pay almost $28,000 to his lending bank.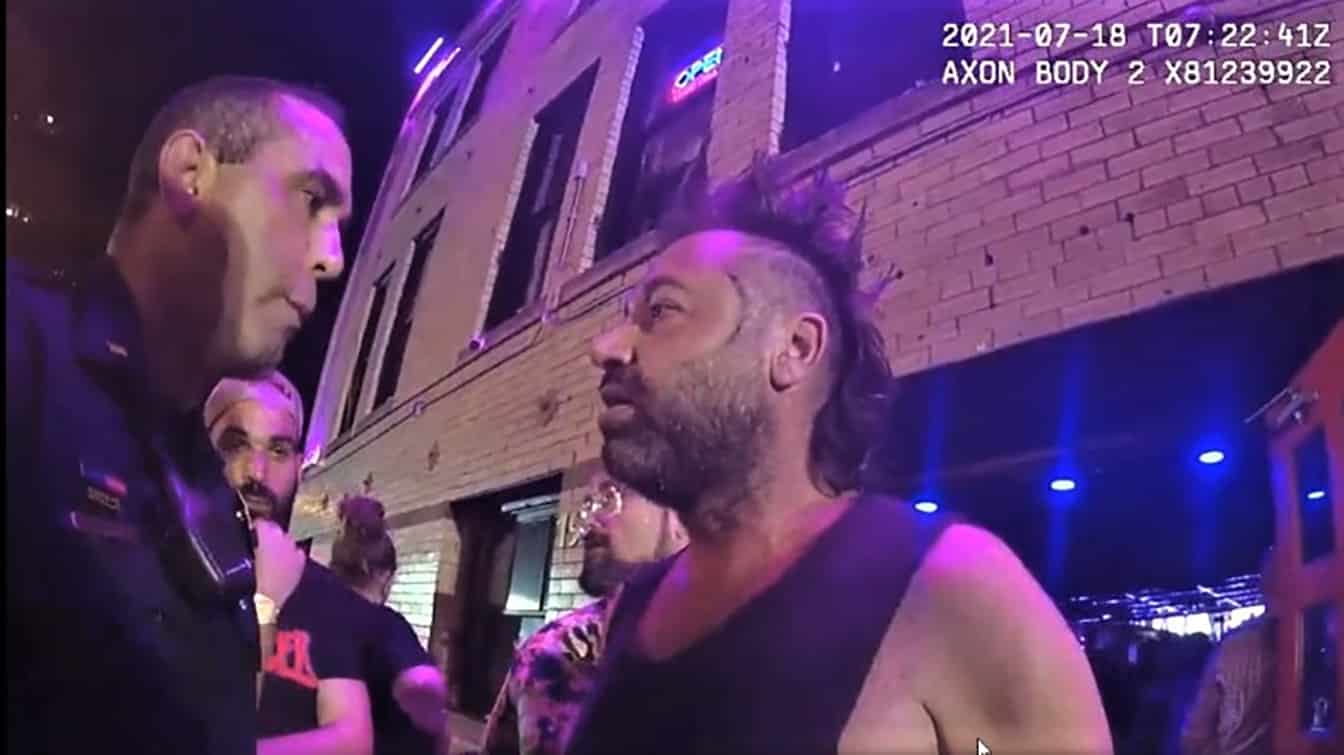 107474