The attorney for Beta Nightclub says the alleged violations by his client's business are a "little exaggerated" and that the owner took big steps to ensure there was adequate security.
Documents show Beta hired uniformed, off-duty Denver Police Department officers for security services during the same period that other officers were coming to the club undercover to investigate complaints.
The investigations started after a shooting took place in front of the club May 23, according to DPD. Three days later, Beta signed a contract to have off-duty officers work at the club, according to a contract provided by club attorney Aaron Acker.
"I cannot say whether those officers coordinated with the club about addressing illegal activity, but the intent was that their presence would deter criminal behavior and they would take actions to address criminal activity consistent with their police duties," Acker said. "Beta did maintain good relationships with most of the officers working off-duty."
Beta also had private security staff working at the club, in addition to the officers.
Beta faces 10 alleged violations of the Denver municipal code and Colorado state law, including having inadequate security and allowing the distribution of narcotics, according to the order. The owner of Beta goes by Valentes Corleons, although his legal name is Hussan Kayali.
Per the contract — a boilerplate form used by the police department for such arrangements — the off-duty officers were only permitted to "act to prevent a breach of the peace or to enforce the law," and not allowed to "enforce rules made solely in the interest of management."
DPD officials said they could not comment further on the officers' activity because of an Oct. 18 hearing on the alleged violations.
"In general, all businesses that hold a liquor license are subject to license compliance investigations and complaint-based investigations regardless of whether or not the business hires officers in a secondary employment capacity," DPD interim communications director Doug Schepman said.
The contract between DPD and Beta was ordered to be terminated Aug. 26, according to an email from Commander Hans Levens. Schepman said it was due to the alleged license violations, which became public the following week.
Acker said he's still seeking more information about alleged violations, but he said he's already noticed inconsistencies, citing one allegation that people were in the club after 2 a.m. on or about July 11.
He said it was "conveniently omitted" that there was a shooting that took place that night outside the club and patrons were told by police officers to shelter in place at Beta, which Acker said required them to stay in the club longer than the city allows.
"We have presented that information, and it was our understanding that (Beta was) not going to be charged, and yet here we are," Acker said.
Acker said there was another incident in early July when Beta owners were ordered to provide certain signage at the business but, when he filed an open records request with the city, no documents ordering the signage were provided.
No one representing Beta has been charged with a crime, but the business could be fined or have its liquor licenses and cabaret license suspended or revoked following the October hearing.
Corleons does not seem to think what DPD has been doing is fair.
In now-deleted Instagram posts, Corleons last week claimed the cocaine officers allegedly bought from a man at the club was "baby powder," and that he is a "successful club owner with false accusations on his record."
According to city documents, undercover officers did obtain a positive sample of cocaine on June 11 from a man at the club. On June 18, undercover officers returned to try to buy more cocaine and obtained a substance that tested negative for the narcotic.
"There is an allegation that Beta facilitated the sale of imitation narcotics, so the charge takes into account that the drugs obtained in the second undercover investigation were not real," Acker said. "Whether Beta can be held responsible for the actions of its patrons, specifically when done clandestinely is another question."
The nightclub is at 1909 Blake St. and can continue to operate through the October hearing.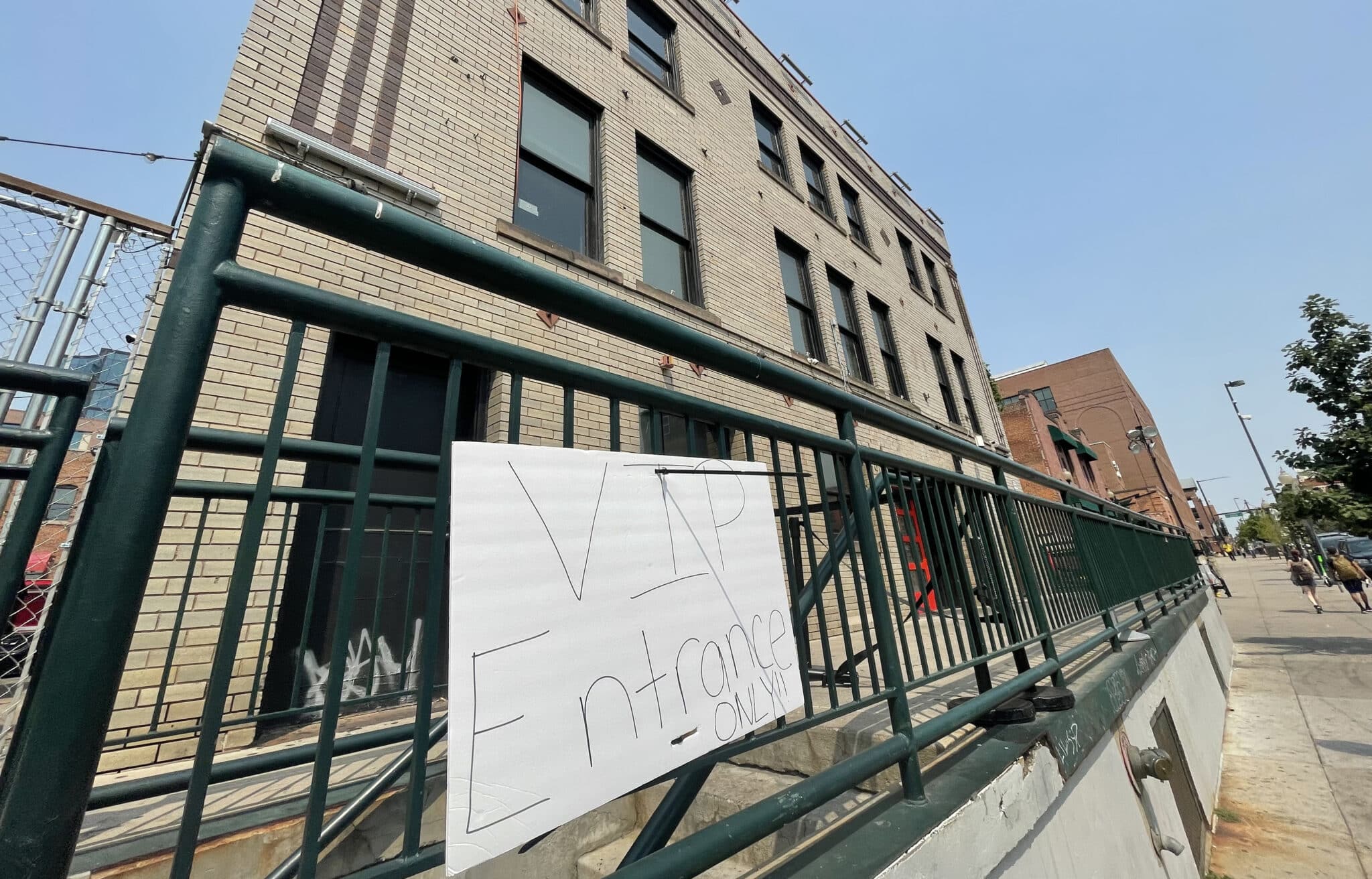 106398