The hearing scheduled for Monday to determine whether LoDo nightclub Beta can keep its cabaret and liquor licenses was postponed amid confusion over who owns the licenses themselves.
As BusinessDen previously reported, the Denver Police Department, Denver Fire Department and Excise and Licenses investigated Beta between June and August after receiving several complaints and seeing an increase in recent 911 calls near the business.
The nightclub at 1909 Blake St. is accused of 10 alleged violations of municipal code and state law, according to the city, including having inadequate security and allowing the distribution of narcotics, according to the order.
A new date for the hearing — which could result in the business being fined or its licenses suspended or revoked — has not yet been rescheduled, said Eric Escudero, a spokesman for the Department of Excise and Licenses.
Beta's current owner, Valentes Corleons, purchased the business last year from Bradley Roulier and Michael McCray.
In a document filed Thursday, Roulier and McCray said they attempted to transfer their combined 76 percent ownership of the licenses to Corleons as part of the deal. At the time, Corleons owned 20 percent of the licenses and the other 4 percent was owned by other people who were not named in the document.
But Corleons never completed a filing for a change of ownership with the city, and the licenses are still technically owned by McCray and Roulier, said the two men's attorney, James Beimford, in a request for more time.
Corleons' attorney, Aaron Acker, described it as an "administrative error" and said Corleons owns the business and the licenses.
Beimford said McCray and Roulier had not had time to investigate the allegations the city has levied against the nightclub. He also said his clients may be able to reach a settlement agreement with the city.
DPD stated it found several instances where there was inadequate security at the Beta following a shooting in front of the club on May 23, and another incident involved undercover police officers obtaining cocaine at the club.
At the time the investigation took place, Beta contracted with off-duty police officers, as well as a private firm, to work security at the club. That contract was terminated shortly before the city demanded a hearing take place regarding the fate of the club's cabaret and liquor licenses.
Corleons, whose legal name is Hussam Kayali, has defended himself on social media, saying that he has been unfairly targeted and that his club will remain open.
In 2020, Beta settled with the city for $5,000 over a complaint that the club operated during a period when bars, nightclubs and similar businesses were ordered to close or severely reduce patronage.
Per the settlement, the Excise and Licenses director ordered the club to be closed for 20 days if new violations occurred within a year.
Corleons' presence downtown isn't limited to Beta. He took over El Chapultepec jazz club when it closed in December after nearly nine decades. He also purchased the 5,184-square-foot building next to Beta — previously home to Falling Rock Tap House — in July for $2.5 million in cash, according to property records.
Corleons also owns Dorchester Social and Purple Martini in downtown Denver and is currently looking to open a second Purple Martini in Miami, according to previous reporting.
However, court records show that the Denver Purple Martini was in default on a loan and in July an Arapahoe County District Court judge ruled Corleons (documents have him named as Kayali) must pay almost $28,000 to his lending bank.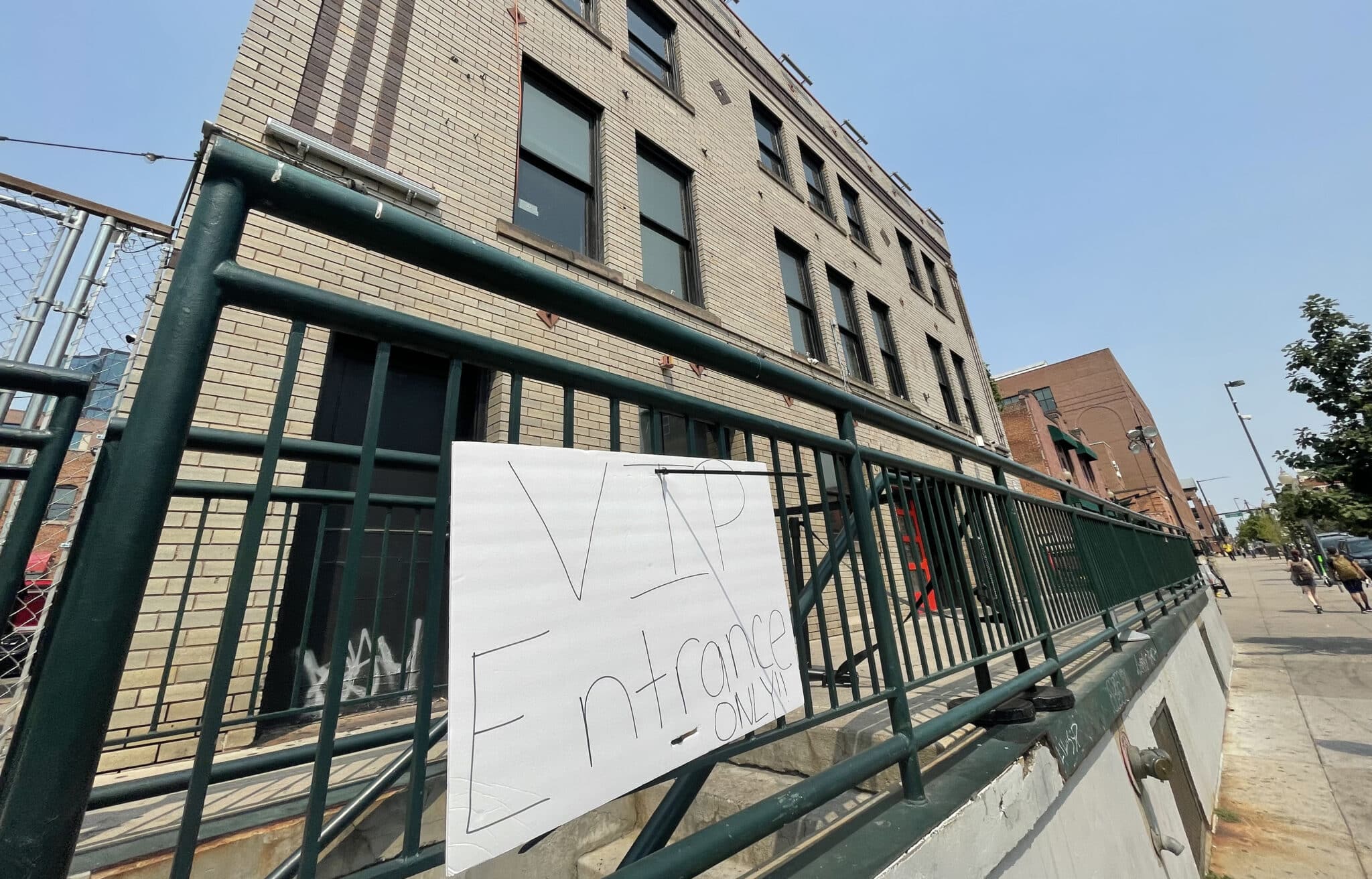 107048