The building that will soon be the tallest structure in Arapahoe Square is getting there.
Construction on the X Denver 2 apartment complex at 2100 Arapahoe St. is up to floor eight, nearly a year after breaking ground. It will ultimately top out at 22 stories.
X Denver 2 is the — unsurprisingly, given the name — the second large complex in Denver being developed by Chicago-based The X Company. The first one opened in Union Station North earlier this year.
Plans call for 410 units, as well as amenity and coworking space, and about 6,200 square feet of ground-floor retail space.
Here's some photos of construction taken earlier this week:
Architect: Studio PBA
General contractor: Milender White (originally Katerra)
Groundbreaking: Late November 2020
Specs: The 410 units will have a total of 641 beds. The complexes feature traditional apartments, as well as co-living units. Those are furnished, and tenants are only responsible for paying their agreed-upon rent regardless of whether the other bedrooms in their units are occupied or not.
Retail leasing: Zall Real Estate
Note: Development plans previously reported on by BusinessDen referred to this project as X Denver 3. That's because the X Denver complex, which consists of two connected structures, was originally designated as X Denver and X Denver 2.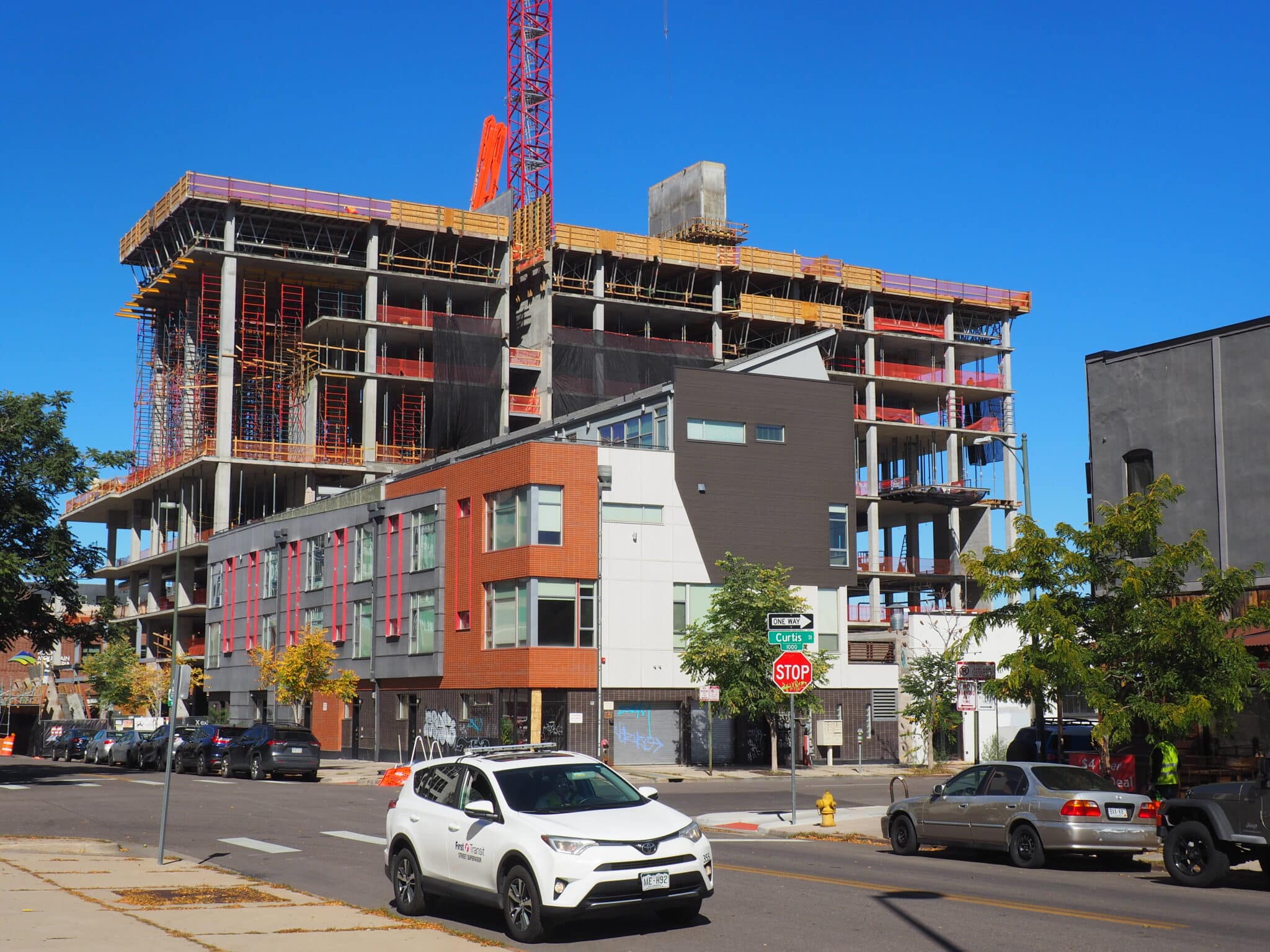 106981