Construction firm Mortenson is considering building itself a new home in RiNo.
Earlier this month, a concept plan was submitted to the city of Denver for the 0.43-acre parking lot at the corner of Walnut and 31st streets, proposing a five-story project there.
The document was submitted by an employee with Open Studio Architecture, according to online city records, and didn't identify who would develop the structure.
A day later, however, Taber Sweet — Mortenson's director of real estate in Denver — requested a zoning verification/compliance letter for the same site, records show.
"Mortenson is looking to develop and build a new headquarters building for our operating group here in Denver," the request stated. "The project is proposed to be professional office with ground floor retail, 5 stories high and approximately 58,200 gross square feet in size."
Those figures correlate with details in the concept plan, which state the building would have 55,600 square feet of office space and 2,600 square feet of restaurant space on the ground floor.
Minneapolis-based Mortenson is a major general contractor that also develops projects itself. The firm's Denver office is currently in LoDo, at 1621 18th St. Reached by phone Monday, Sweet declined to comment.
The property in RiNo, already zoned for five stories, is owned by River Valley Investments LLC, according to property records. But it is being marketed for sale by CBRE brokers Tyler Carner, Jeremy Ballenger and Jessica Ostermick, according to marketing materials obtained by BusinessDen.
Carner did not respond to a request for comment. He, Ballenger and Ostermick are also marketing Pepsi's 30-acre botting facility property at 3801 Brighton Blvd.
According to Mortenson's website, recent local projects that the company was involved with include the Hub North office building in RiNo, the Buell Public Media Center in Arapahoe Square and Mission Ballroom in RiNo.
Mortenson agreed to a $1.3 million settlement in 2020 in connection with a state investigation into bid rigging over the expansion of the Colorado Convention Center.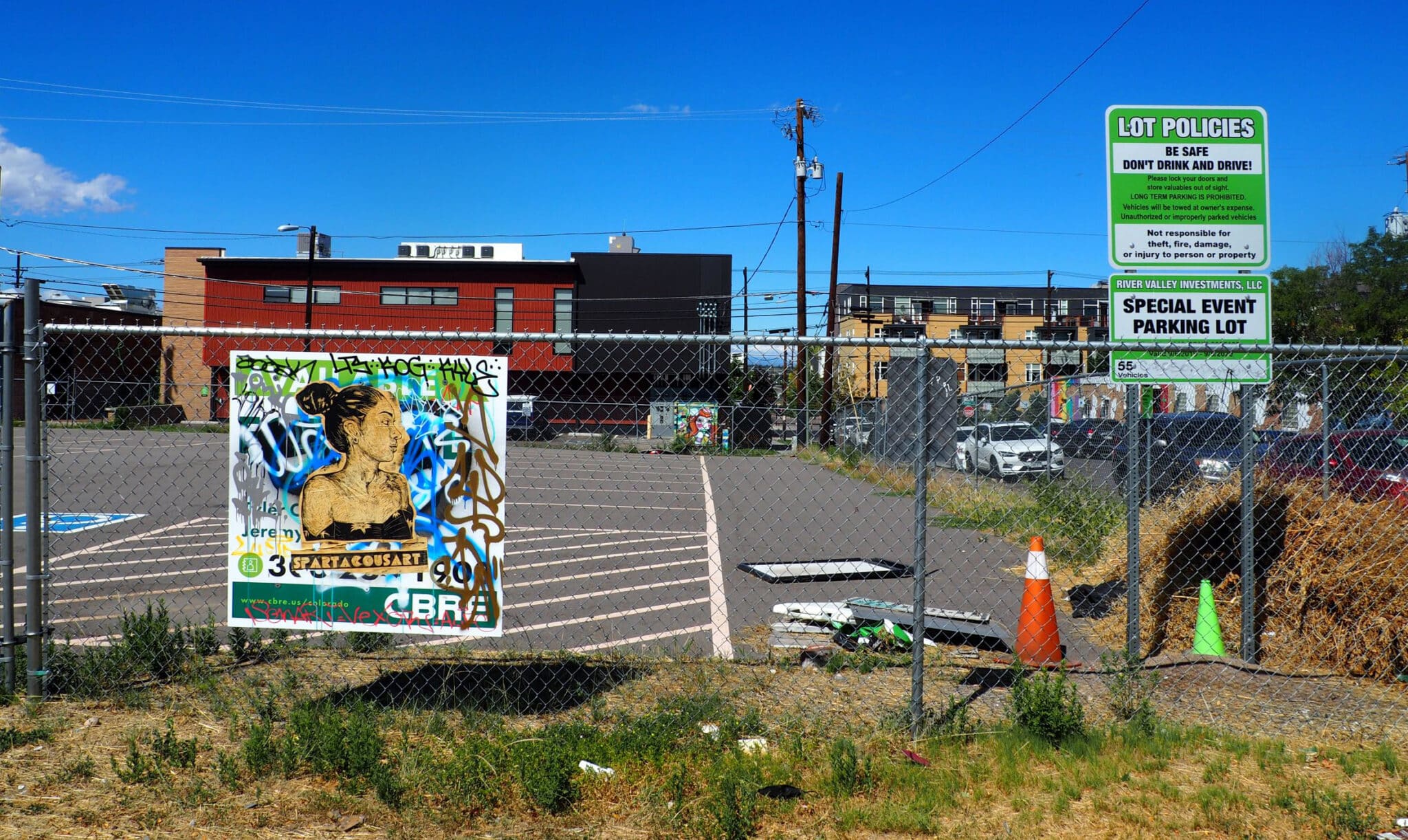 106702