Another tenant in the natural resources sector has committed to the newest office building in the Denver Tech Center.
Denver-based SSR Mining has leased 20,829 square feet in the 15-story building at 6900 Layton Ave., taking much but not all of the 13th floor, according to Cushman & Wakefield.
Cushman & Wakefield brokers Ryan Stout, Nathan Bradley and Zachary Williams are marketing the building, which was developed by Denver-based Prime West and completed last year. Sergio Castaneda of CBRE represented the tenant.
SSR Mining, led by CEO Rodney Antal, did not respond to a request for comment.
In May 2020, SSR Mining — then based in Vancouver, Canada — announced plans to merge with Denver-based Alacer Gold Corp. The transaction was completed last September. The resulting entity kept the SSR Mining name and is based in Denver.
SSR Mining's website lists its current Denver office as 7001 E. Belleview Ave., which was previously used by Alacer Gold. That building, known as One Belleview Station and also developed by Prime West, is a block from 6900 Layton.
Two other tenants in the natural resources sector already lease space at 6900 Layton. Gold mining firm Newmont nabbed the building's sixth through eighth floors, and oil and gas firm DCP Midstream has taken floors nine and 10. Health care transportation firm LogistiCare Solutions leased floors 11 and 12.
SSR's lease leaves 88,662 square feet of office space available at the building: part of the 13th floor and all of the top two floors.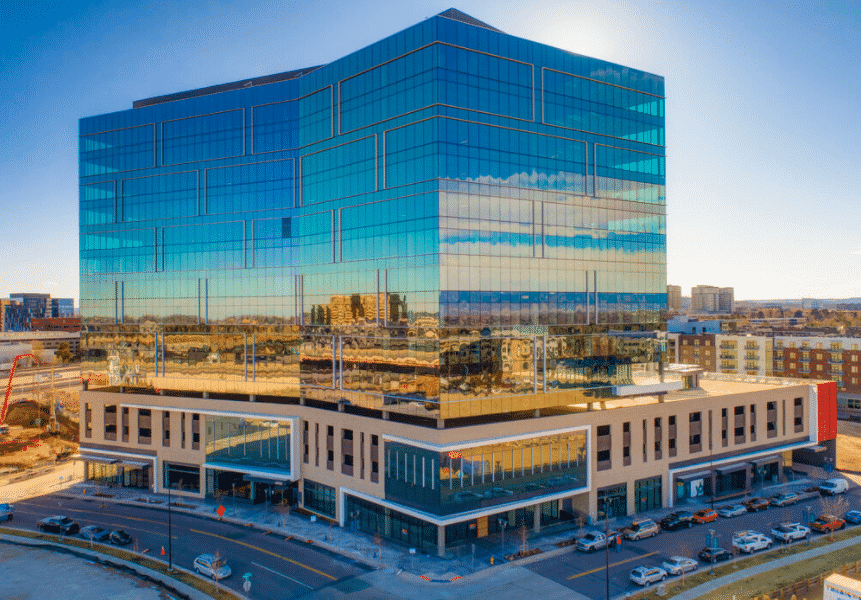 105662