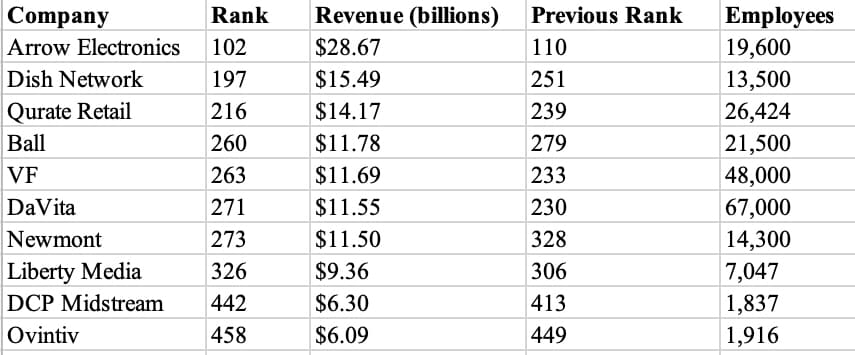 Dish Network and Newmont climbed the most among local companies in the latest Fortune 500 rankings.
But Arrow Electronics still topped all Colorado firms.
The annual update of the list by Fortune magazine, released last week, is based on a company's annual revenue.
Satellite TV provider Dish jumped from No. 251 to No. 197 on the list, with revenue increasing 21 percent to $15.49 billion in 2020. Gold mining firm Newmont increased 55 spots to 273, reporting revenue of $11.4 billion.
Centennial-based global electronics manufacturer Arrow has been the top local Fortune 500 company since it passed Dish in 2012. Arrow had revenue of $28.67 billion in 2020 and, despite being down 0.8 percent, it rose eight spots on the list to No. 102.
In all, 10 companies in Colorado — all based in the Denver metro area — made the 2021 Fortune 500 list, down from 11 in 2020. The drop is because of Molson Coors Beverage Co., ranked 314, moving its headquarters from Denver to Chicago.
Westminster-based Ball jumped to 260 from 279 last year, with a 2.7 percent revenue increase to $11.78 billion. In October 2020, Ball entered a deal with the owner of the Denver Nuggets and the team's arena in downtown Denver, the Pepsi Center, Forbes reported in 2020.
DaVita, based in downtown Denver, dropped 41 spots in the Fortune 500. The healthcare company, which conducts kidney dialysis in more than 2,500 treatment centers, according to Fortune, saw an 18.1 percent revenue drop in 2020. It reported $14.1 billion in revenue in 2019 and $11.5 billion in 2020.
DaVita held the second local spot on the list just below Arrow Electronics for several years.
Qurate Retail Group, VF, Liberty Media, DCP Midstream Partners and Ovintiv also made the top 500.
Several other Colorado-based companies made the Fortune 1,000, including Western Union at 541 and Vail Resorts Management Co. at 968.
The 500 corporations on this year's list generated $13.8 trillion in revenue in 2020, Fortune reported. Walmart held the top spot, followed by Amazon and Apple.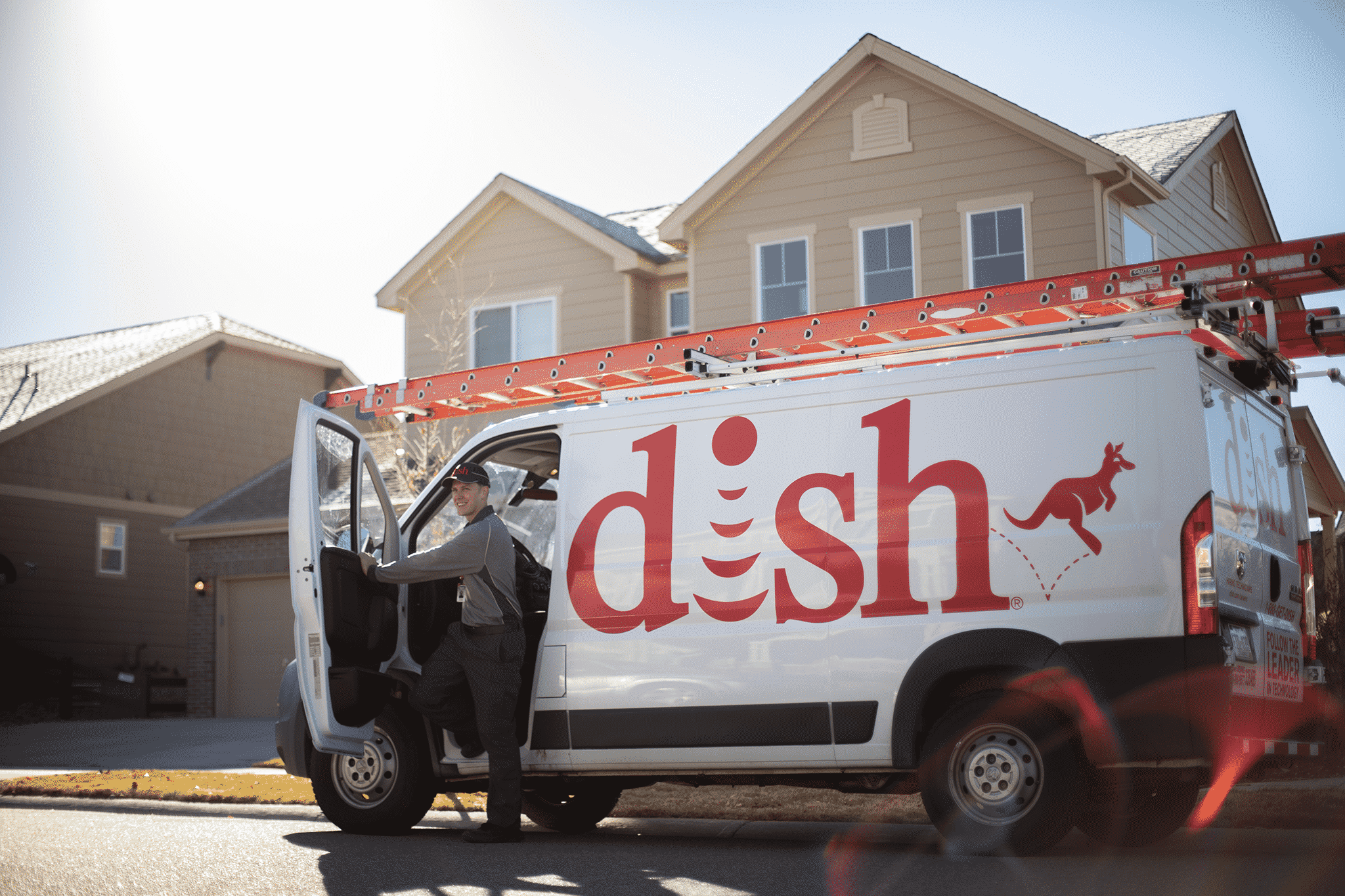 104948