After 12 years, chef Troy Guard is shutting TAG, the Larimer Square restaurant that launched his career in Denver.
"As hard as the decision was since it's my baby, it was better to do it while we have fond memories and were still profitable — although not at the level we want," Guard said. "We want to focus on growing other concepts in the restaurant group that have legs."
Guard opened TAG — the name is his initials — in 2009 at 1441 Larimer St. in Larimer Square, serving food inspired by his childhood in Hawaii and world travels. That same year, he launched TAG Restaurant Group, which owns Guard and Grace, Los Chingones, Hashtag, Bubu, FnG, Big Wave and Tag Burger Bar in Denver.
The restaurateur said he used to work in the TAG kitchen "eight days a week," but over time his other concepts drew his attention away.
"But if I didn't have TAG, I wouldn't have all these other concepts," he said.
TAG's last day will be May 15, Guard and his wife and co-owner Nikki announced on social media on Wednesday.
When TAG hit its 10-year anniversary in 2019, Guard considered rebranding the restaurant TAG 2.0 and spoke to Boss Architecture about a possible $1 million renovation. But when the pandemic shut down his restaurants, and he found out Larimer Square was getting new owners, he decided to reanalyze his future there.
"There was just too much going on, so it was the right call and right fit," Guard said. "I'm glad I didn't spend that time and money to do the rebrand. Everything is different now, but I love the space, the people, and the food, and I think it was my best restaurant."
"TAG is a one off, and it takes a lot to run that specialty restaurant," he added. "Since staffing levels are hard, we wanted to put our TAG staff at other key restaurants."
As hard as it is for Guard to let go of his signature restaurant, he is not slowing down. In the next five years, he said he wants to make TAG Restaurant Group a $100 million company, which would be a significant jump from where it is now.
"If COVID never hit, we probably would have been a $40 million company," he said.
Guard is getting ready to open his third Bubu quick-service, noodle bowl restaurant in the Granite Tower at 1099 18th St. in LoDo this summer, as well as a fifth Los Chingones location in Fort Collins.
By 2026, Guard said, he'd like to have 25 Bubu and 10 Los Chingones locations throughout the U.S. He also wants to have 10 HashTAG brunch spots (there's one now in Central Park, formerly Stapleton), and five Guard & Grace fine-dining restaurants (two currently, in Denver and Houston).
"Although the pandemic was bad, we want to take advantage of the good stuff and get value for leases and equipment," Guard said.
The restaurateur is also working on a nearly 13,000-square-foot food hall and brewery, known as Grange Hall, which he plans to open this August in the Denver Tech Center.
Additionally, Guard is also opening a Los Chingones stall, as well as a new sushi concept called Tiny Giant Sushi, in McGregor Square's planned seven-stall food hall at the corner of 19th and Wazee streets, Milepost Zero.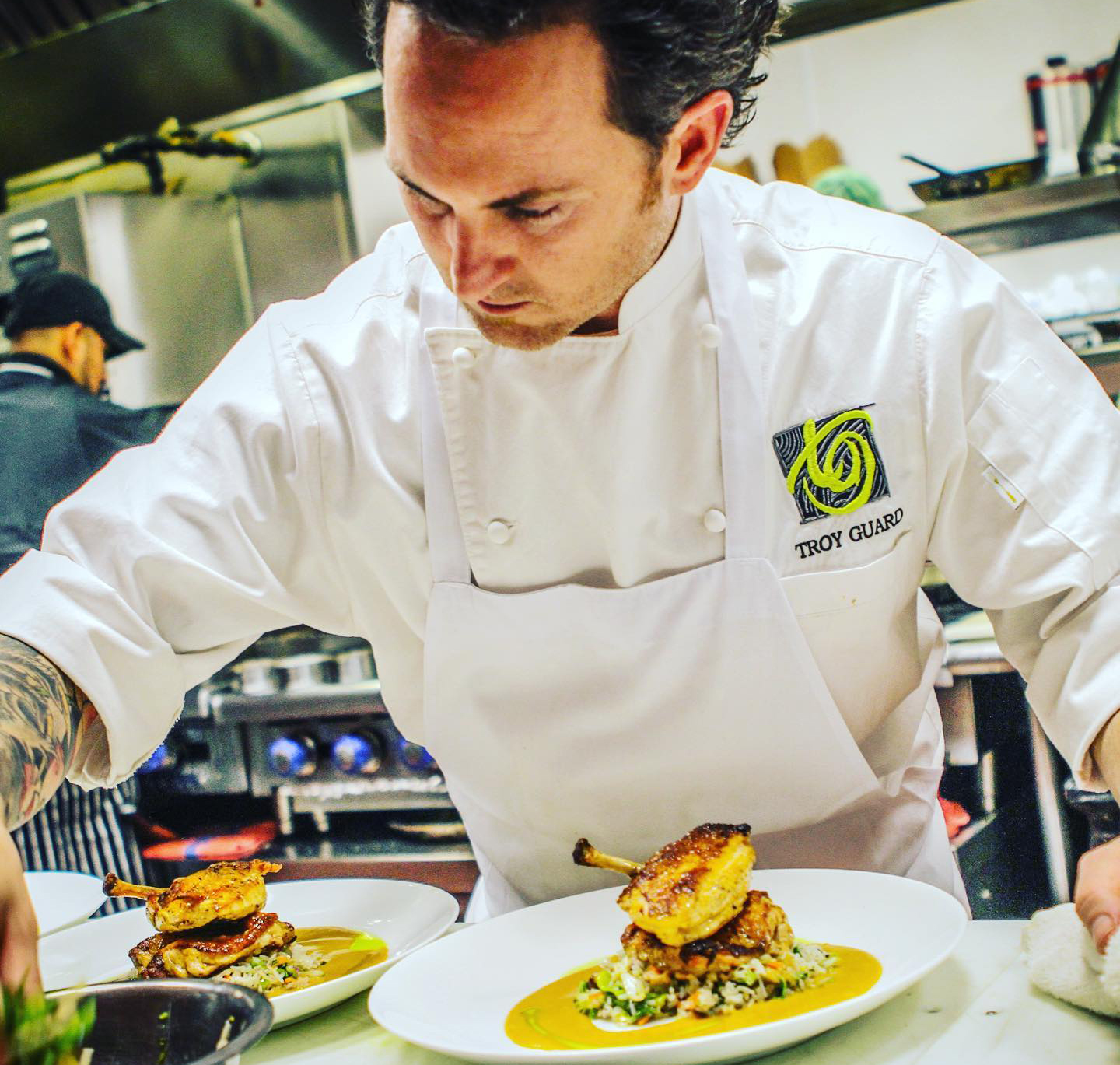 104463