Blair Bryngelson thinks he's found the solution for "dead arm."
That's what he calls the sensation of "the big spoon's" arm falling asleep after long periods of cuddling.
Bryngelson's answer? He's created The Spoonie Pillow — a wearable arm pillow designed for, well, spooning. Because love doesn't have to be so painful.
"I was lying with my girlfriend at the time watching TV and had my arm under her head when it just went numb," he said. "It's uncomfortable, frustrating and annoying. But then, this vision popped into my head."
On April 6, Bryngelson, an entrepreneur who lives in Denver, launched a Kickstarter campaign to help fund production of his spooning solution.
He met his goal of $10,000 within the first hour, and topped $30,000 in less than a day. As of Thursday, he had raised $53,720 with 13 days to go, and was hoping to reach $100,000.
"I was not prepared for the level of success that this had in the last two weeks," Byngelson said. "But I have a lot of confidence in it because I've never made a product that's so universally loved like this one."
The Spoonie Pillow is a tubular pillow that fits on any size arm and has dual padding for both above and below the arm, which helps eliminate pressure from your partner's head, according to Bryngelson. It's made with Minky, a plush polyester fabric, and comes in teal, coral and grey, as well as two tie dye patterns.
The pillow, which Bryngelson received a patent for last week, will retail on the company's website and Amazon for $39, he said.
A few companies already create a memory foam pillow designed for cuddling, but the shape is different than Bryngelson's Spoonie. For example, The Coodle is a tunnel-shaped pillow that retails for $49, and Amazon sells a variety shaped like an arm rest.
"Spoonie sets itself apart from the competition because most brands have a plastic structure inside of their pillow, and it may be padded, but your partner is just resting on this structure and you don't have this same embrace," Bryngelson said. "With Spoonie, you still get the closeness and connection of an embrace, but without the added pressure of their head."
The idea came to Bryngelson after his dead arm experience in early 2015. He spent some time on prototypes, but eventually realized he needed to save more money before fully committing to the project. So he put it on the backburner before diving back into the idea with two investors backing him in 2019.
"The process of launching a product is not cheap," Bryngelson said. "I've learned over the past decade I've spent working on different projects that cost is the one factor that impacts the time it takes to market."
"So, the entire focus of the Kickstarter campaign is to simply raise enough money to build inventory, and we certainly accomplished that," he added.
Last year, Bryngelson ordered around 250 pillow prototypes and sold them all to his friends and family to get some feedback. He found that The Spoonie Pillow was more versatile than he thought.
Not only were his friends and family using it to help eliminate dead arm while cuddling, but also new mothers were using it to bottle-feed their babies. Others were adding ice packs and heating pads to it, using it as a travel pillow, or sleeping with it between their knees, he said.
"The response I got was amazing," Bryngelson said. "It helped me see that this product had legs and was enough proof for me to take it to the next level and build our inventory."
Bryngelson, 39, has been creating lighthearted products since 2008. His most successful was an accessory for the videogame Rock Band, which sold 12,000 units in 18 months, he said. For now, he added, the Spoonie Pillow is his full-time job. And he's applied to appear on ABC's "Shark Tank."
"I'm always looking for new ideas and opportunities, and I've learned over the years that my niche is an element of fun," he said.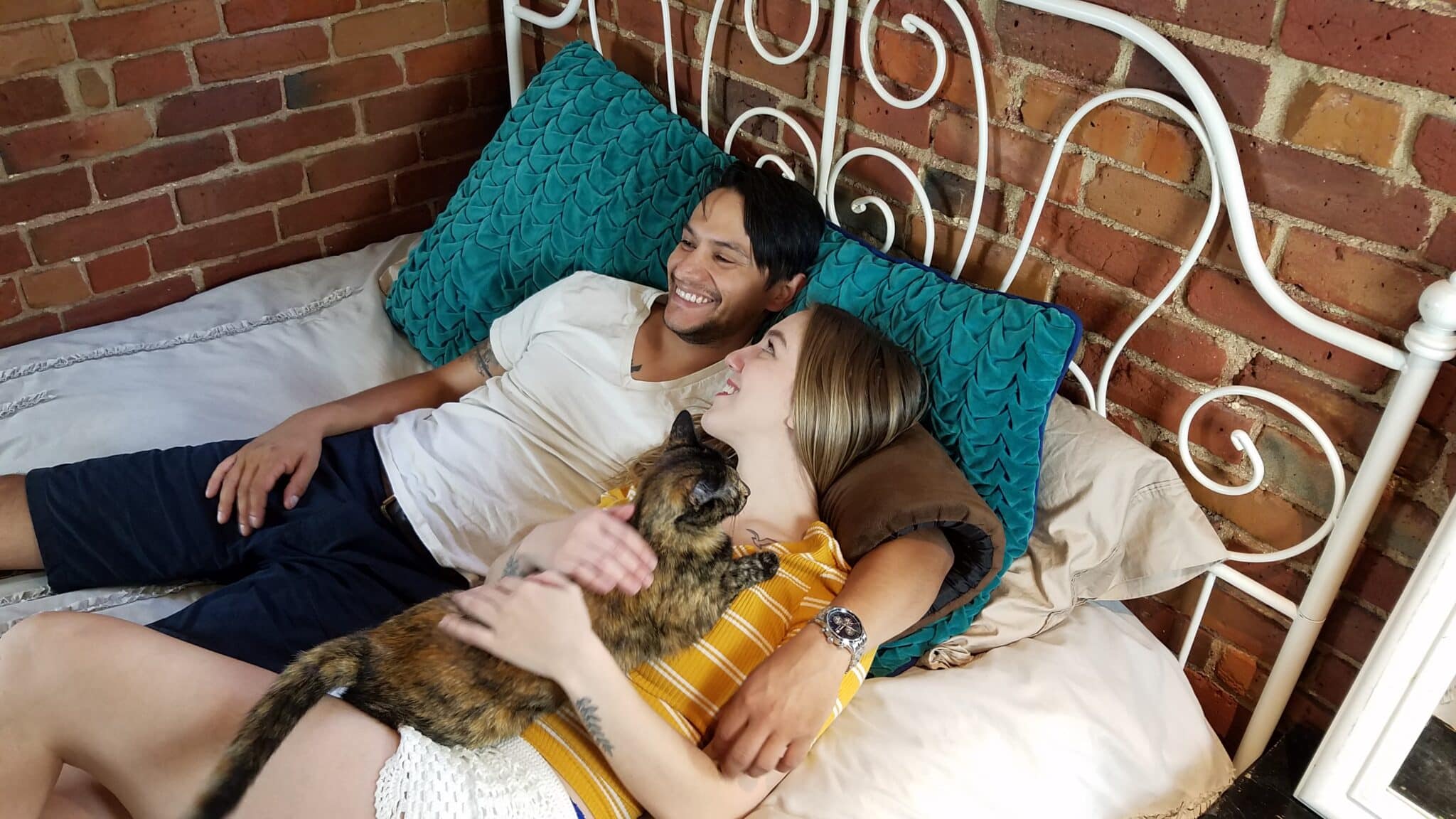 103918