A fee just a few years old charged to developers in Denver might soon be on the rise.
The city's affordable housing linkage fee is a per-square-foot cost imposed on most new development in the city since 2017. The number has increased incrementally on a pre-established schedule since its passage, but city staff are considering a more sizable increase.
"The intent was always to re-evaluate, but the plan was to give this at least four years," said Analiese Hock, principal city planner with the city's Community Planning and Development department and project manager for its Expanding Housing Affordability project. "Then 2020 threw a curve in a lot of ways, and conducting a financial feasibility analysis when who knows what's going on isn't the best choice. So we're re-evaluating it now and seeing if we can modify the fee."
The linkage fee charges different types of development a different value per square foot. At the high end is commercial sales and civic development, charged $1.83 per square foot, and multi-unit residential development, which pays $1.61. At the low end is industrial, manufacturing and agricultural development. Those pay 43 cents per square foot.
At the moment, the city isn't disclosing specific numbers for the size of the increase, but it's clear the taskforce making these determinations believes it can increase the fee without overly burdening development.
Hock said the original analysis the city received from a consultant  in 2016 indicated that the city's development market could handle quite a bit more — as much as $7 per square foot in certain sectors.
"We were way more conservative," she said. "And depending on who you talk to, some might say, 'Oh, it had a huge impact.' But most people I've talked to say the linkage fee is so small it's negligible."
Hock added that the program aims to create a better revenue stream that's still workable from the development industry's expectations.
However, as the city is re-evaluating what it charges developers, the state is considering granting all Colorado cities the power to make a more specific requirement of residential development. House Bill 1117, which passed the House last month and is working its way through the Senate, would allow municipalities to require new residential developments to incorporate a certain percentage of income-restricted units.
Because of that, it's likely any increase to linkage fees would only apply to non-residential projects.
"From a legal perspective, the city can't double dip," Hock said. "If we're saying linkage fee is about mitigating affordable housing and through inclusionary housing we're providing it, we can't do that. But that said, we can't apply affordable housing requirements to an office or retail development, so what we'd see going forward most likely is both those tools existing but its applicability determined by the use of the development."
In the meantime, Denver's Affordable Housing Fund, which includes the linkage fee and other revenue sources, has produced 3,020 dedicated income-restricted units, HOST said.
Among the larger examples that entered some phase of development over the last year: $3 million toward Reserves at Green Valley Ranch, which will incorporate 144 income-restricted units; $3.5 million toward 81 units at 8315 E. Colfax Ave. and 1500 Valentia St.; and $3.3 million toward 72 units at Pancratia Hall, part of the redevelopment of the former Loretto Heights University campus in southwest Denver.
"The linkage fee since its conception has generated a little more than $22 million," said Brad Weining, a director for the city's Department of Housing Stability, or HOST. "The idea was to roughly produce, depending on market swings, somewhere around $7 million to $8 million annually, and along with other sources, that would allow us to deploy resources based on strategic plans."
The fund, which has other revenue sources, too, has also helped with homeless services.
HOST reported 132,940 households in 2018 that were 80 percent AMI and below. That means 95,717 are paying more than economists say they should be for their housing, and about 48,000 are paying significantly more. Meanwhile, in 2020, HOST reported 24,000 total income-restricted units available in the city.
"We're always going to need more than we have," Hock said.
Correction: This story has been updated to note that the referenced 3,020 units have been funded by the Affordable Housing Fund, which includes revenue from other sources in addition to the linkage fee.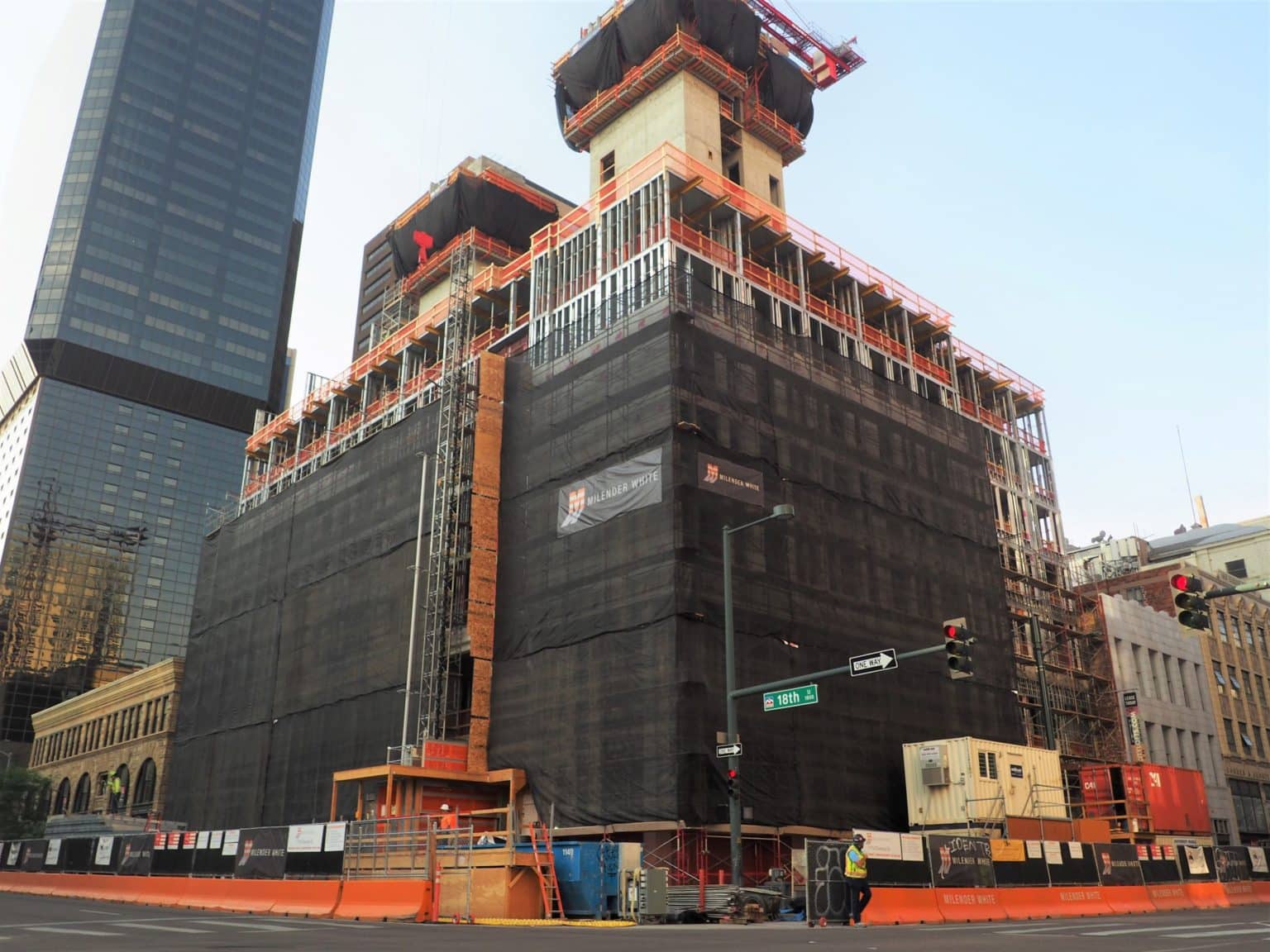 103784