Marty Williams has finally reached that light at the end of the tunnel.
The founder of Colorado Springs-based Let's Go Aero, which sells trailers, campers and bike carriers, told BusinessDen that at the end of March the company emerged from Chapter 11 bankruptcy — the second time since launching in 1998.
Looking forward, he said, the company is focusing on its existing bike-related products, and adding new ones.
"We're a company that bounced out of some troubled times, but while we were in the penalty box we weren't standing still, and now that we're in the clear, well-capitalized and profitable, the bike plan is our global move, which is a big word for a small company," Williams said. "But we're creating products, and already have, to allow customers to manage their bikes from their garage to their RV to their SUV to their office."
Williams filed for Chapter 11 bankruptcy in November under the new subchapter V, which was introduced last year and is an abbreviated version of the usual process. Typically, the court holds a status conference within 60 days of the filing of the case. It also provides private trustees, who assist small business debtors and creditors in developing an agreeable plan of reorganization for the company.
The filing was a result of a string of lawsuits that the outdoor gear company had received or filed over the last decade, Williams said. Let's Go Aero was up to date with its creditors, but the founder said he used the filing as a way to finalize an agreement with shareholders, who helped the company with its legal troubles.
In 2019, Let's Go Aero ended a nine-year legal battle with Horizon Global Americas, formerly known as Cequent Performance Products. The long-running patent and trade case was over intellectual property rights to hitch-mounted bike racks and automobile accessories, and ended with Let's Go Aero winning a small amount of damages. Although the court ruled that Horizon's bike racks were not infringing, it found that there was an oversell of hitch pins beyond what the licensing agreement allowed.
"I figured out this very simple V-shaped bike rack that works with any bike, and there weren't a lot of other bike racks that fit that way when I came up with it," Williams said. "So, we licensed it to a big player and it turned into a nightmare. We had to fight for all of our worth to reclaim our property and reclaim it solely, and that's what we did. It was a hard process, but it's over now."
Despite its lengthy legal issues and double filing, Let's Go Aero has not slowed down business.
In 2019, the company decided to turn more of its focus toward its bike product line, rather than its trailers and campers. Since then, it's launched more than 15 products, including enclosed bike carriers for RVs, bike mounts for truck beds and bike stands for a garage or apartment. All of the products have patents, copyright and trademark protections associated with them.
Five more new products, including a bicycle mount for a balcony and a four-bike hitch rack for a car, are in development.
"The bicycle lifestyle, where people need to transit, organize and store their stuff, is one of the hottest markets coming off of the pandemic and is going to keep getting bigger," Williams said.
"For a small company with basically a half-dozen full-time employees right now, getting over with this mess has physically given us more time during the day to put final decisions together and move forward with production expansion in Taiwan, China, and Elkhart, Indiana," Williams said.
Williams said the company has been growing rapidly since 2016 when it introduced the Jack-It Rack, an A-frame mount two-bike carrier for RVs. Let's Go Aero co-branded the hitch with Indiana-based Lippert Components.
"To give you an idea how big it is we have an 18,000-unit backlog on Jack-Its, which sell for $200 apiece," Williams said.
Let's Go Aero did $1.4 million in sales in 2020 and a little over $1 million in 2019, according to Williams. He projects that figure will grow by 40 to 50 percent in 2021 with the ramp up of the company's bike product line.
"This does not include the Jack-IT sales revenue, because we currently receive royalty payments on Jack-IT sales from our licensee," he said.
The company sells products on its website and Amazon, as well as in major retailers, such as Walmart and Camping World. It's also getting ready to launch its silent hitch pin in 6,700 AutoZone stores this September.
"The biggest relief moving forward is knowing that we never have to raise another penny from investors, and there's nothing that compares to that," Williams said. "The business growth is so strong, the margins are very good, and we get to start giving money back to our owners, which is a great place to be."
The founder plans to double the staff of six and eventually expand the Colorado Springs headquarters. He said he's also getting ready to open a sales office in Elkhart, Indiana, "the mecca of the RV industry." Last month, an executive from Prevost Owners Group also reached out to the company about promoting its BlackBox carrier, which fits four bikes in an enclosed case on the back of an RV.
"Everybody wants to touch that Prevost brand in the RV industry; it's like Aspen or Vail. And they came to us," Williams said.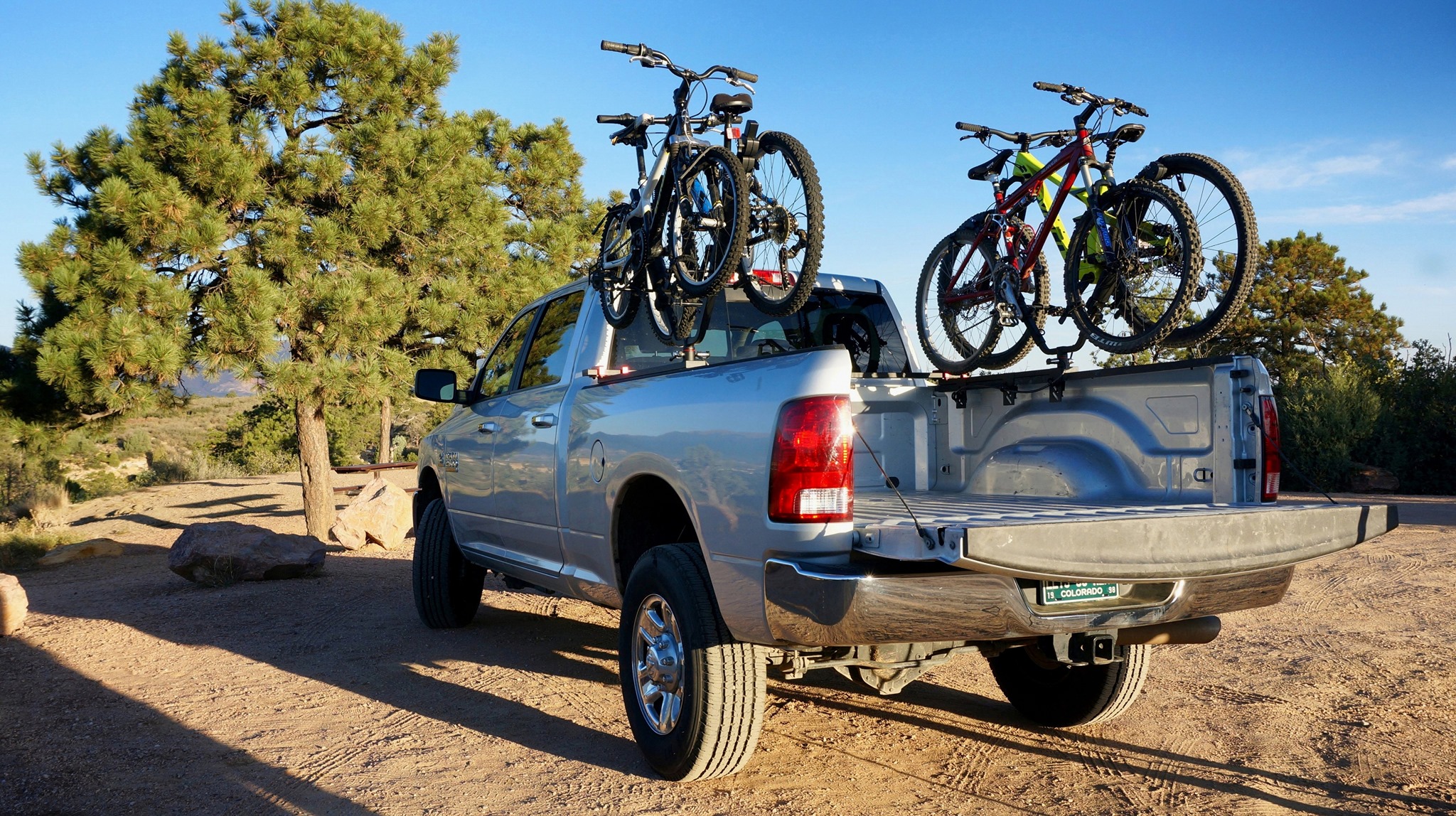 103744