One of the executives accused of fraud by a Denver-based crane company has reached a deal with his former employer, but three colleagues — including the firm's ex-CEO — are disputing the company's characterization of their side businesses.
Trenton Taylor, formerly chief operating officer for RMS Cranes, told a Denver District Court judge last week that he and the company have "executed a settlement agreement." The nature of that agreement is not detailed in the filing, and Taylor's attorneys did not respond to requests for comment.
Meanwhile, the other executives —- RMS' former President and CEO Cody Gilliland, former Chief Financial Officer Darren Gibbons and former Chief Revenue Officer Benjamin McKinstry — responded to the allegations against them in early January, and filed counterclaims of their own.
An attorney for the three executives declined to comment. An attorney for RMS Cranes didn't respond to a voicemail.
Lawsuit revolves around side businesses
RMS, which has operated for more than four decades, provides cranes and rigging services to multiple industries, including construction and oil and gas, according to the company's lawsuit. The firm also provides trucking services, typically hauling its own equipment. It also subcontracts out for additional trucking services so it can offer more services to customers.
The business was founded in 1977 under a different name by Gilliland's father. The Gilliland family controlled the company up until 2015, when they sold RMS to Houston-based TNT Crane and Rigging. TNT filed for Chapter 11 bankruptcy last year.
RMS' original lawsuit, which was filed Nov. 24, accused the four former executives of collectively setting up three side businesses to "secretly divert" profits "into their own pockets."
According to the lawsuit, Gilliland, Gibbons and McKinstry set up an entity called Renewable Logistics in January 2020, which ostensibly provided trucking services similar to those RMS provided or subcontracted out.
In one case, the three executives knew that RMS was charging a customer $150,750 for trucking services, and paying a subcontractor $90,250 for those services, according to the lawsuit. The executives directed the subcontractor to invoice Renewable Logistics. Renewable Logistics then invoiced RMS $131,250 for the same services — a markup of 46 percent.
Renewable Logistics went on to make net income of $220,317, "most of which were profits rightfully belonging to RMS," according to the lawsuit.
McKinstry was also involved in a second side business, Rocky Mountain Pads, the lawsuit states.
RMS alleged that McKinstry caused the company to purchase crane pads and civil work from Rocky Mountain Pads, escalating from less than $25,000 in 2017 to approximately $910,000 for the first eight months of 2020.
Taylor, the former COO, was the RMS representative who approved the Rocky Mountain Pads purchase orders, according to the lawsuit. He, in turn, had an entity called TAS Consulting. Rocky Mountain Pads would sometimes subcontract civil work to that entity.
"On some of the civil work jobs Taylor performed the work, sometimes through business hours for RMS," the lawsuit reads. "On other civil jobs, TAS Consulting did not perform the civil work at all."
RMS said that TAS Consulting, and thus Taylor, was paid more than $100,000 over the last 18 months.
RMS outperformed TNT as a whole, defendants allege
Taylor did not respond to the allegations made against him in court filings, beyond stating this month that he had reached a deal for the claims against him to be dismissed. He was represented by Todd Miller of Denver's Miller & Miller, as well as Kevin Paul of Range PC.
The three other defendants, meanwhile, share a different set of attorneys: Christopher Toll and Jeremy Mekelson of Holland & Hart.
In their January response, the former executives didn't deny the existence of the businesses, although they dispute the notion that they used RMS resources or staff time. They also dispute the characterization of the companies as sometimes serving as little more than middlemen, performing little work themselves.
The defendants also highlighted details regarding RMS' 2015 sale, and company performance since then.
Gilliland said in the filing that he and his family accepted a lower purchase price for RMS in exchange for an ownership stake in TNT and affiliated companies that was worth about $10 million at the time. He also kept ownership of two RMS-related entities: RMS Energy, which provides electrical installation and testing for power companies, and Gilliland Family Partners, which owns the real estate that RMS leases.
The three former executives allege that after the acquisition, they were basically left to run RMS Cranes as they saw fit. They primarily needed TNT's approval to pursue certain business strategies and to make some major equipment purchases, like a new crane.
"In the years following the transaction, Gilliland, Gibbons, and McKinstry continued to successfully run RMS as a profitable business," the executives said in a January filing. "As of September 2020, RMS was on course to perform $100 million in sales and approximately $23 million in adjusted EBITDA, a record for the business and an effective doubling of RMS's revenue and profit since the transaction. On information and belief, RMS was TNT's best operating and/or performing subsidiary."
But TNT's business as a whole faced "severe" financial losses, losing more than $50 million a year, according to the lawsuit. Gilliland says he was told in March 2020 that his $10 million equity was "lost." RMS filed for Chapter 11 bankruptcy protection in Delaware in August 2020.
Gilliland, Gibbons and McKinstry say they suggested to TNT that RMS be allowed to pursue additional business transporting wind energy equipment, but that the parent company declined to sign off or make the necessary investments.
It was only then, they say, that the executives set up Renewable Logistics. They claim the side business allowed RMS to obtain contracts it would not have otherwise been able to.
Gibbons and McKinstry say they were fired by RMS in September 2020. Gilliland was fired in November, when RMS filed its initial lawsuit.
The executives said RMS owes Renewable Logistics more than $500,000, and that McKinstry is owed for unpaid commissions. They accuse RMS of breach of contract, unjust enrichment and violating the Colorado Wage Claim Act.
The defendants also have argued that RMS' lawsuit should be dismissed because its claims were released in connection with the bankruptcy filing.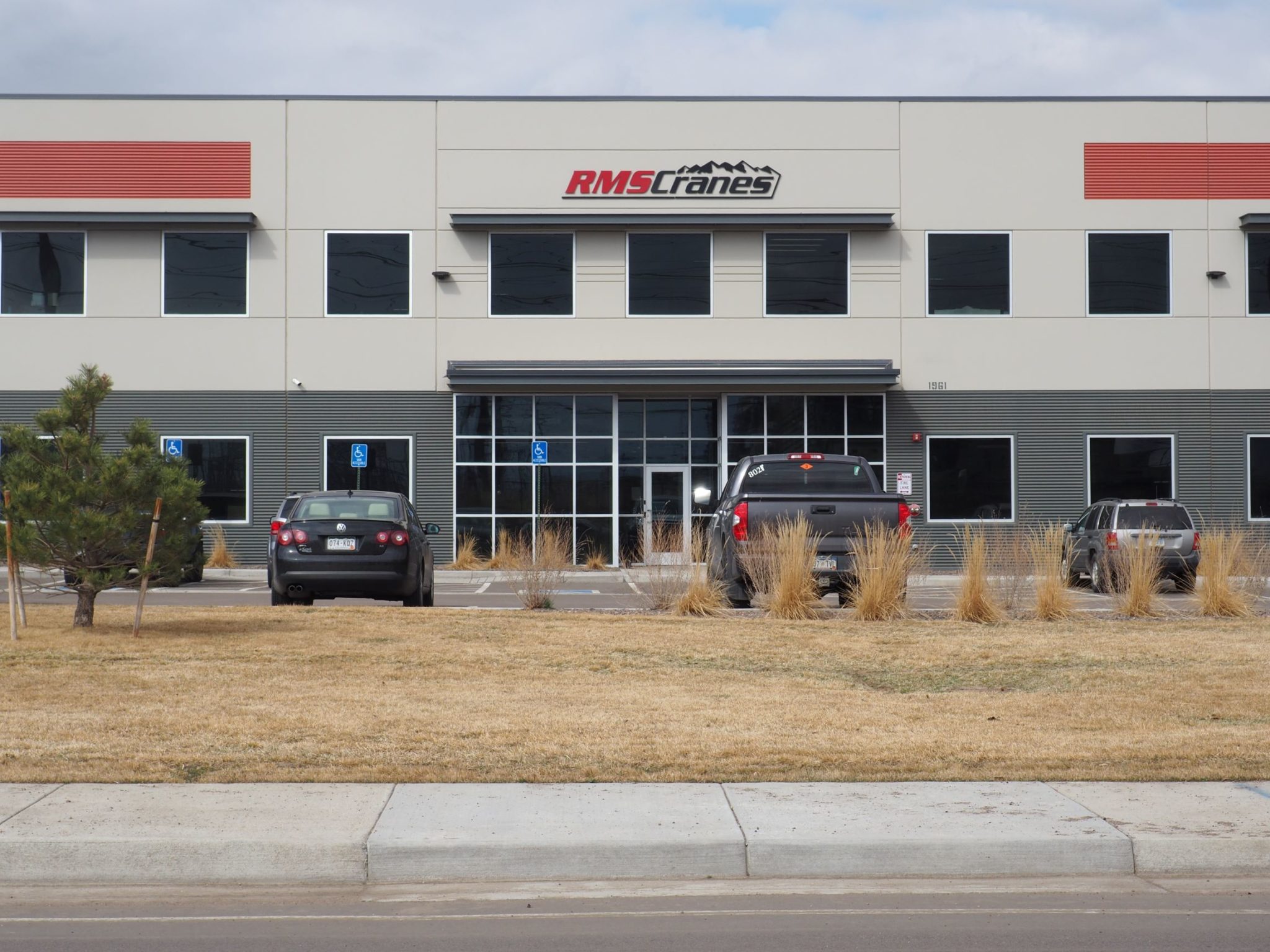 102762