Denver's chief building official is moving to Maryland, creating an opening of a position critical to guiding and monitoring development in the city.
Scott Prisco, who's been in the job for nearly six years, is leaving the city at the end of this week to pursue what he calls a lifelong dream across the country.
"We're headed to Oxford, Maryland, to operate the Oxford Inn and Pope's Tavern," Prisco told BusinessDen by phone last Friday. "A lot of my career choices have been moves or changes because of the career, and we as a family for the first time are making this jointly. We're moving back east, close to where we're originally from."
But it's bittersweet for the man who's helped direct and enforce building codes in the city for the better part of the last decade.
"It's been a lot of fun," Prisco said. "I think some of what I'm most proud of is the work we've done with regard to social and economic issues, as well as sustainability — two different components above and beyond the normal core duties of a building official."
Prisco ran afoul of Denver's Board of Ethics during his time in the office. The board ruled in January 2020 that he'd used his position to benefit his home-building business, violating rules regarding conflicts of interest, using city resources for outside employment and using a public office for private gain.
A spokesperson for the city's Community Planning and Development Department said his departure is not related to the ruling.
Prisco said he took great pride in the direction he's helped move the city in terms of affordable housing and livability, as well as energy conservation in building codes.
Of the former, Prisco noted among his fonder achievements the facilitation, from a code perspective, of the city's recent group living changes that increased the number of unrelated adults that can live in a home from two to five, as well as a change in code requirements as they pertained to childcare.
"We addressed it so a certain amount of children could be in a home without having to upgrade with tremendous costs," Prisco said. "Helps with moms that want to be home and take in children. It's more local and community-oriented. Win-win that way. I'm proud of that work."
Prisco also touted work that allowed for the nonprofit Colorado Village Collaborative to set up temporary "tiny home villages" to house homeless individuals.
"That was a unique concept, and the building code didn't quite address it," he said. "We had to be creative. And it was an amazing opportunity to see folks living there and see how they transitioned as they lived there."
Sustainability is also a core part of what Prisco hopes will be part of his legacy.
"In 2019, we pushed forward most 2021 (International Energy Conservation Code) energy components, which really moved Denver forward," Prisco said. "Denver's one of the most progressive cities in terms of energy and how we look at codes and implement them. We've moved the needle big in the last few years."
But, as requirements for sustainable development were installed, Prisco pointed out the importance of a diplomatic balance with the developers that were being required to build in this new way.
"The issue right at the forefront is that," he said. "If, as a building official, we move the needle too far too fast and advance energy efficiency to the bleeding edge and not the cutting edge, we can stifle development. It's finding that balance with the community. A couple things there come into play. I've had a lot of experience in my career with sustainable design and I think it's essential that the next building official carry that level of expertise and knowledge forward. That's a really important tool."
To that end, Prisco said that his successor should be, in his eyes, someone who can be measured in their progression, work collaboratively with the development community and be familiar with high-performance design and construction.
"That will help continue that dialogue in a meaningful way without moving the needle too fast," he said.
Eric Browning will step into the position on an interim basis, according to a release from the city. He has most recently been the architectural/structural plan review supervisor for the city, where he's worked 10 years.
The permanent job is open in the meantime, per a department spokesperson. A job listing has a salary range of $124,760 to $199,616.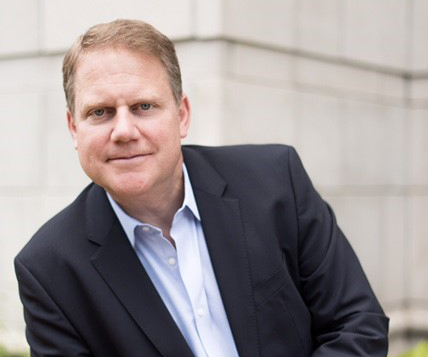 102641