They've acquired their new name.
Aqyre Real Estate Advisors — a commercial brokerage that launched in Denver in late 2019 — rebranded as NorthPeak Commercial Advisors this week, after being sued over its initial moniker.
The lawsuit was filed by Aqyre LLC, a company with an office in downtown Denver that advises clients in the purchase, sale and management of property interests such as oil and gas leases and water rights.
The brokerage, meanwhile, helps clients buy and sell apartment buildings and other real estate assets, primarily in the Denver metro area. Unlike Aqyre LLC, its deals typically do not involve natural resources.
Both companies were a spin on the word "acquire." The brokerage agreed to take on a new moniker as part of a settlement.
Despite the rebranding being forced, Matt Lewallen said he and NorthPeak's co-founders are OK with picking something new.
"Aqyre was cool and it was edgy, but we always had this little bit of trepidation about being edgy in our space," he said.
Choosing a mountain-inspired name for a company is far from unusual in Colorado, and Lewallen noted there's some irony in the brokerage running into issues when it tried to be unique. But he said the new name is easier to say and communicates a sense of strength.
Lewallen, Joe Hornstein, Scott Fetter and Kevin Calame, along with more junior team members, left Denver's Pinnacle Real Estate Advisors to found the firm. Greg Johnson and Conner Peretti, previously of Calibrate Real Estate, joined last May.
The company is up to 11 brokers and two support staffers.
"We're excited to turn the page," Hornstein said.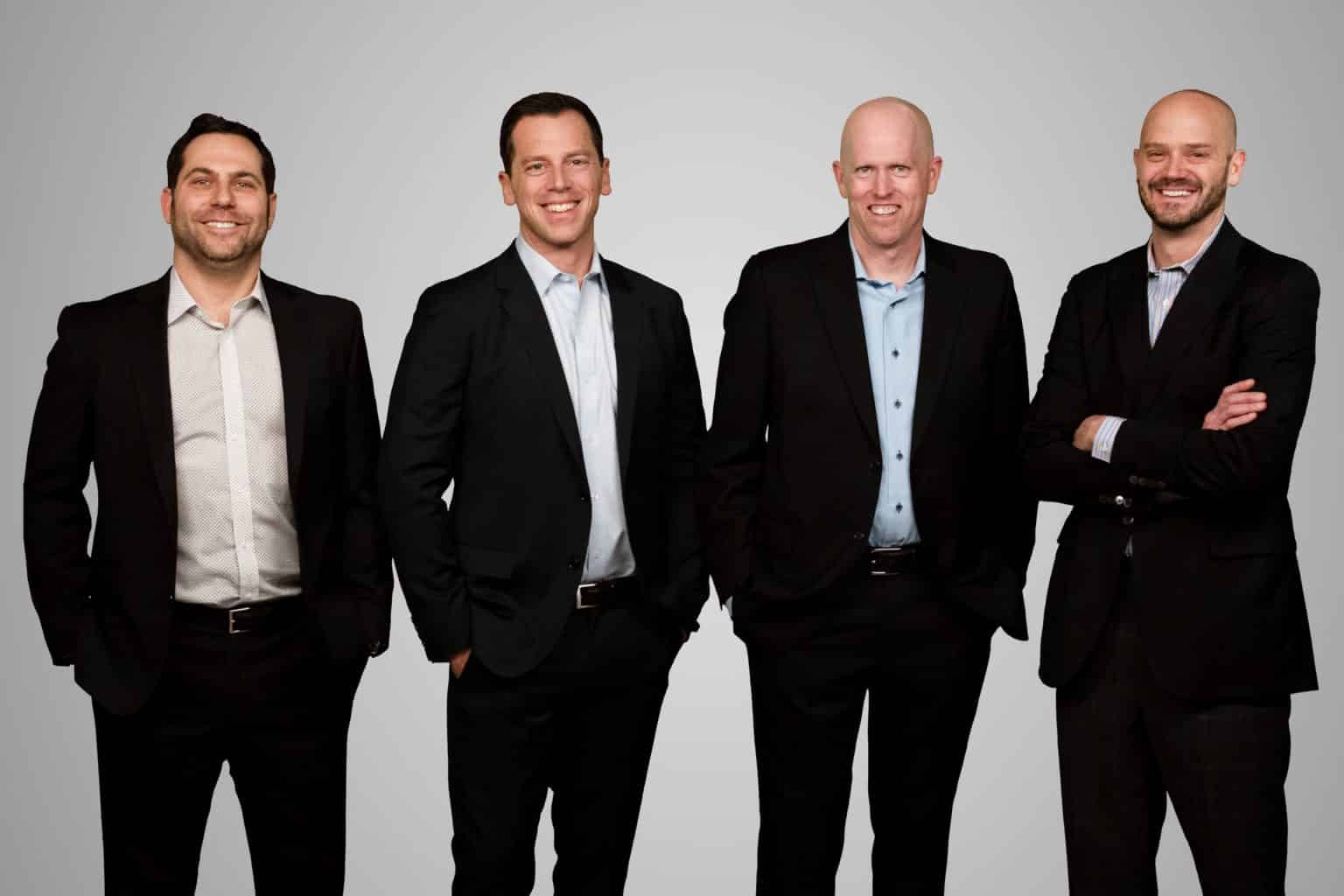 101182