For Jay Bianchi, it was a weird year to be a Deadhead.
"A different kind of weird," the bar owner said.
Bianchi has opened seven Grateful Dead themed bars and music venues around the area since 1996, including Cervantes' Masterpiece Ballroom, Quixote's True Blue and Sancho's Broken Arrow.
"This is my first year without seeing any members of the Grateful Dead play," Bianchi said. "Even after Jerry Garcia died, I've seen some configuration of the band each year. So, it feels empty."
At the beginning of 2020, the Grateful Dead fanatic owned four bars and venues. Now, he's down to one — Quixote's at 2014 S. University Blvd. in University Park, which has moved six times over the past two decades.
But he's found an investor to help keep Denver's Grateful Dead bar scene alive. Bianchi has teamed up with Tyler Bishop, a local restaurateur and jam-band fanatic who frequented Bianchi's bars, to open a new 15,000-square-foot "Deadhead bar, venue, museum and brewery," at 918 W. 1st Ave. in Baker, where Renegade Brewing used to operate.
"We want to embrace the Deadheads and music lovers who feel lost without the usual live music scene in town," Bianchi said.
So Many Roads Brewery and Museum, named after a Grateful Dead album, opened Oct. 21. Bianchi has hung up 1,200 pieces of art and memorabilia, most of which relates to the Grateful Dead, that he's collected over the years — "hence the museum moniker," he said.
He refers to himself as the historian and curator, while Bishop is the owner.
"Every place I've moved to or had to move my collection has filled up right away, but this venue still has plenty of room to expand the museum," Bianchi said.
Bishop initially planned to buy Bianchi's three bars in Uptown: Sancho's Broken Arrow, Be on Key Psychedelic Ripple and Owsley's Crazy Diamond.
In the spring, Sancho's and Be on Key were closed by the city for allowing customers to consume food and drink on the premises before Denver's stay-at-home order was lifted.
A week after the city shut it down, Be on Key, at 1700 Logan St., caught on fire. Bianchi said the cause was likely someone who broke in and fell asleep in the green room while smoking something. No damage was done to Owsley's, which Bianchi opened a year ago in the former Avenue Theater space next door.
"It was an unfortunate accident, and the landlord was fearful that another restaurant or bar wouldn't work during these COVID times, so we worked out a deal to get out of our leases for both Owsley's and Be on Key, and they're getting ready to sell," Bianchi said
Despite the setbacks, Bishop still went ahead and purchased Sancho's from Bianchi. He plans to continue to operate it under the same name with Bianchi's 300 pieces of Grateful Dead artwork remaining on the walls.
The duo set out to find a replacement for Be on Key and Owsley's when they stumbled upon Renegade's old warehouse. Bishop signed a seven-year lease for the space in July.
"Bad things have happened in 2020, but I don't think we ever would have found that space," Bianchi said. "The landlords would have never entertained us, but everyone else was too afraid to take something that big on."
In addition to venue space for a variety of live jam bands, So Many Roads Brewery offers a 5,000-square-foot pool hall and an additional 5,000-square-foot space for the brewery.
Bishop and Bianchi plan to name beers after Bianchi's various ventures over the years, such as Sancho's Broken Ale and Quixote's True Brew. Although the kitchen is not fully up and running, the brewery is serving an array of sandwiches, soups and wings.
"Despite my failures and successes, So Many Roads is really all of my work coming full circle," Bianchi said.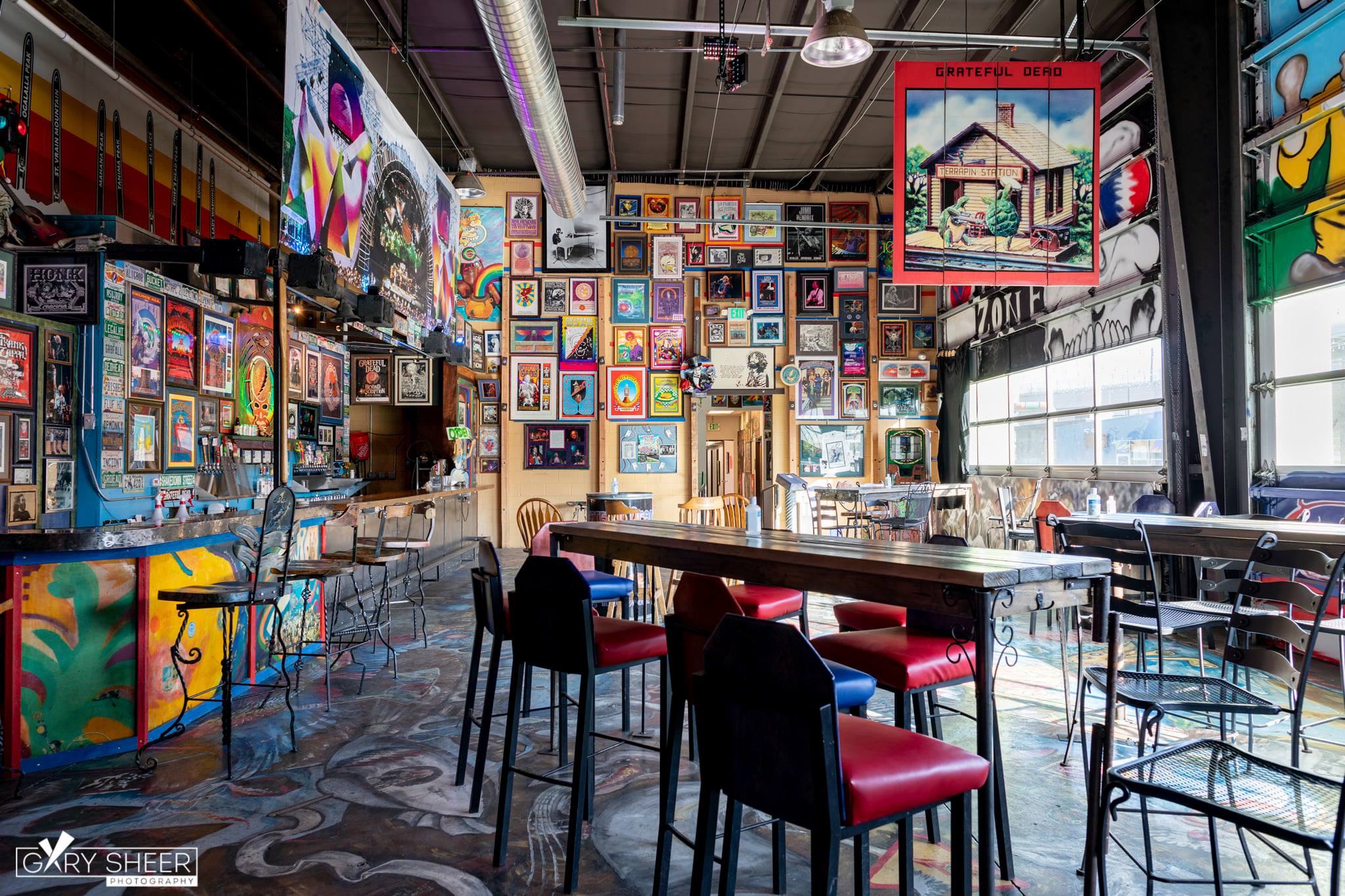 44394