A used car lot along West Colfax Avenue has sold for the second time in two years, the latest move from a Texas-based developer entering the Denver market.
SB 4190 West Colfax LLC purchased that address last week for $2.05 million, according to public records.
The 0.43-acre lot along West Colfax was previously home to Andy's Car Land, a used car lot. It's currently being used as overflow for a different car lot nearby, according to signage at the site.
The lot was sold by 4190 West Colfax Avenue LLC, which purchased it in late 2018 for $1.5 million.
The purchasing entity lists an office address that corresponds to that of Austin-based residential developer StoryBuilt, and an executive at the firm signed loan paperwork associated with the sale. StoryBuilt, which did not respond to requests for comment, changed its name from PSW Real Estate last October.
StoryBuilt has previously developed in Austin, Dallas, San Antonio and Seattle. Its portfolio spans the gamut of residential development, from single-family detached homes to townhomes, condos and apartments.
The company has yet to break ground on a project in Denver, but it owns at least one other site locally.
In January 2019, then-PSW paid $3.75 million for the parking lot at 2137 Glenarm Place in Five Points. At the time, a company official told the Denver Business Journal that a condo project was planned. As of last week, no development proposals had been submitted to the city for the site.
But StoryBuilt has given an indication of its plans for the West Colfax lot. Earlier this year, an employee submitted a concept plan to the city, proposing a five-story, 77-unit apartment building with some ground floor retail space and 48 parking spaces.
The West Colfax site is within a block of the Alamo Drafthouse theater. Across the street, work is underway on the senior housing complex Denver Metro Village's expansion.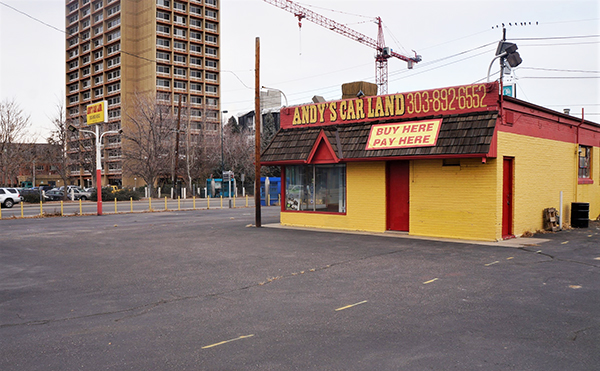 43521