Two sisters have fashioned a sibling for their dancewear brand.
Chelsea Early and Heather Walker, who founded Denver-based leotard company Luckyleo Dancewear in 2015, launched a new clothing brand called Turn Design House last week.
The brand features a core collection of 16 pieces, including jackets, tops and jumpsuits, hand sewn with organic and natural fabrics.
"Luckyleo has been doing well, but it hasn't been experiencing the explosive growth that it was prior to the pandemic," Early said. "We were hopeful to build Turn Design House in the next five years, but the shutdown brought us to a head. It inspired us to do something with this time and use it as an opportunity to carve out online growth instead of being held at the whims of the pandemic."
Luckyleo, which also sews and designs its garments in-house, makes leotards for both youth and adults. In February, the sisters and former professional ballerinas more than quadrupled their company's manufacturing footprint by moving into a 15,000-square-foot facility at 90 S. Santa Fe Drive in Baker.
Soon after moving in, they were forced to temporarily shut down operations due to the city's pandemic measures.
Not ones to wait around, Early and Walker decided to revisit their dream to start a made-to-wear women's fashion line. The duo was inspired by the ongoing movement against the "fast fashion industry" and wanted to contribute a solution.
"A large problem in the fashion industry is waste that is created by people who produce their pieces overseas and order in large quantities that don't always sell out," Early said. "This concept of made-to-order means every piece is made in one to two weeks in-house, and we create it the moment the garment gets ordered, so that completely eliminates our backstock waste or any kind of end of season pieces that can't sell."
Turn Design House is taking over about 7,000 square feet of Luckyleo's new manufacturing facility. Early and Walker, as well as three of their top sewists from Luckyleo, have been crafting each garment by hand, and they plan to hire three more team members in the next couple of weeks.
"Everything is made in Denver by our own team, and we've implemented techniques that are far superior than most ready-to-wear pieces because we've created reinforced seams so that the pieces are built to last for years and embrace the slow-fashion movement," Early said. "We really believe in creating pieces of value especially in this time instead of just a throw away object that you'll rotate out the following season."
To continue the eco-friendly trend, the garments are made from natural fibers such as hemp, organic cotton and linens from Belgium that are washed and dyed in the U.S.
"Our fabrics are very transformative, and people take that for granted with all the polyester in the world nowadays," Early said.
The seasonless collection is available on the brand's website; pieces range from a $55 belt to a $315 trench coat. The sisters designed it for women 30 years old and up, and sizes range from XS to 5X.
"Our pieces are designed for dressing up with jewelry or even just good for errands and relaxing at home," Early said. "A lot of our clients are already purchasing for special occasions because of the design elements and the details in our pieces."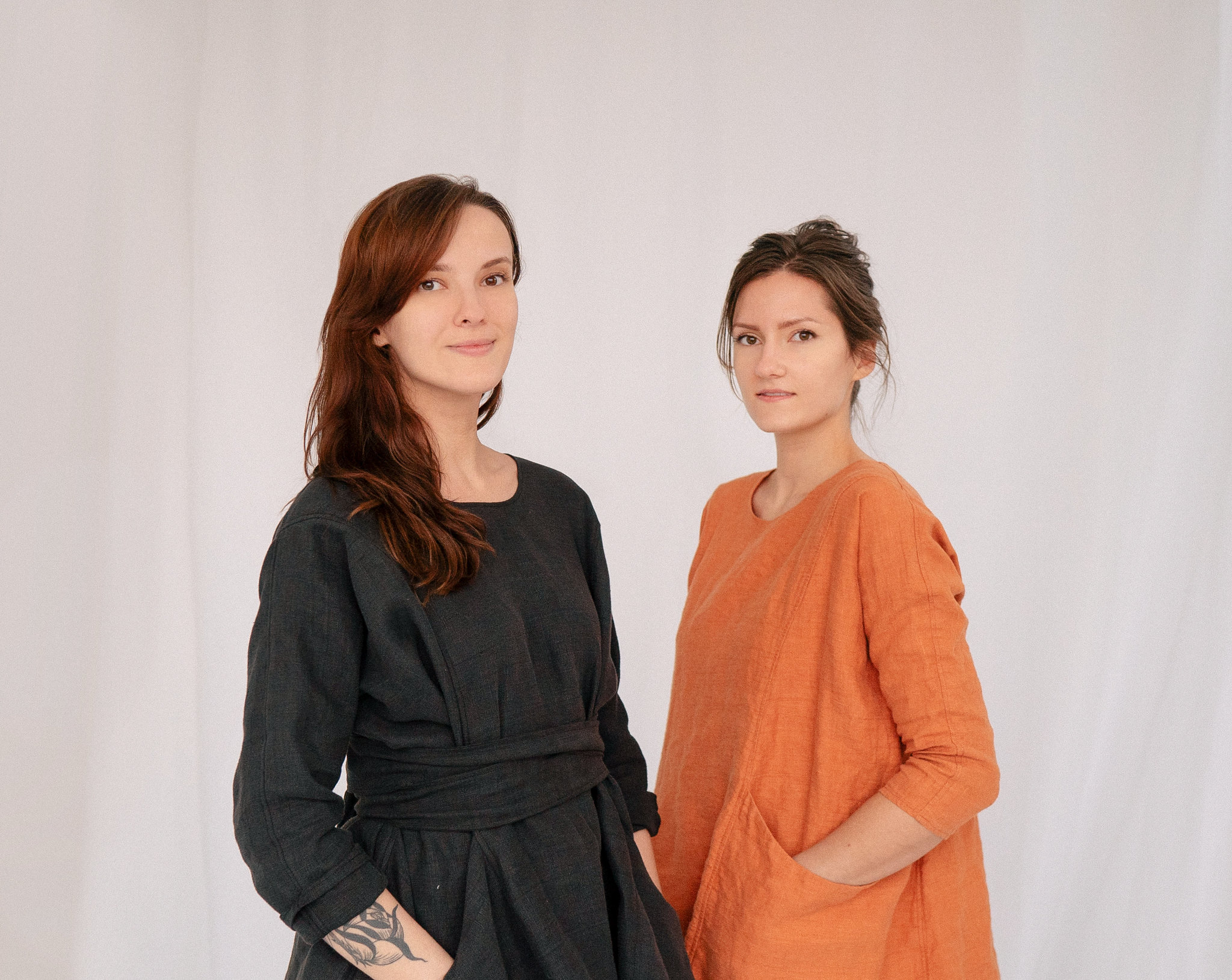 43470