Sisters Chelsea Early and Heather Walker grew up in leotards.
When injuries cut short their professional dance careers — Early made it 10 years, while Walker made it two — they no longer needed to wear them. So they opted to make and sell them, first through Etsy, then through the company they formed in 2015 called Luckyleo Dancewear.
"We both each had lucky leotards that we used to wear to all our most important auditions or casting calls," Walker said of the name. "We love the idea of getting to wear something that makes you feel stronger than you are and then eventually you become that strong."
The sisters founded Luckyleo in Arizona, but moved to Denver in 2016, where their first lease was for 900 square feet.
The company has grown since then, and will more than quadruple its manufacturing footprint again come February, when it will move out of the 3,253 square feet it has at Steam on the Platte at 1401 Zuni St. in Lincoln Park in favor of 15,000 square feet in Baker.
Broker Cameron Kennedy with Keller Williams Commercial subsidiary Cambria Advisors helped the company find the new space at 90 S. Santa Fe Drive. Luckyleo signed a five-year triple-net lease.
Luckyleo already does all its sewing and designing in-house. Early said the new facility will allow the business to do its own fabric printing, a task that has been outsourced.
"It takes everything to a new level because in the past, we were shipping stuff to China and then getting a strike off — so a test — and then eight weeks later, we get the actual roll," Early said. "Now we have days in between the concept to the reality, which just makes the possibility for more creativity and more relevant stuff."
Early and Walker already have purchased two printers and a dye sublimation heat press. They are learning the printing process at an off-site location, but will move the machines to the new space in February.
Luckyleo makes leotards for both youth and adults, with Early creating many of the patterns. The garments start at $54 and can go up to $200. Customers are told that production may take six weeks, although they can pay $55 for a three-day rush.
Luckyleo has 15 employees. The company generally produces 500 to 1,200 leotards a week, with the peak coming during the busy season, October to December.
The sisters and their family have self-funded the company. While they expect to eventually hire more staff, Early said they are trying to manage growth in an "intelligent way."
"We are basically adding an entire new business plan with the printing," she said. "We have to first fully learn all the processes ourselves and then hire out for it. That's kind of how we've always done it."
Correction: Broker Cameron Kennedy's firm has been updated.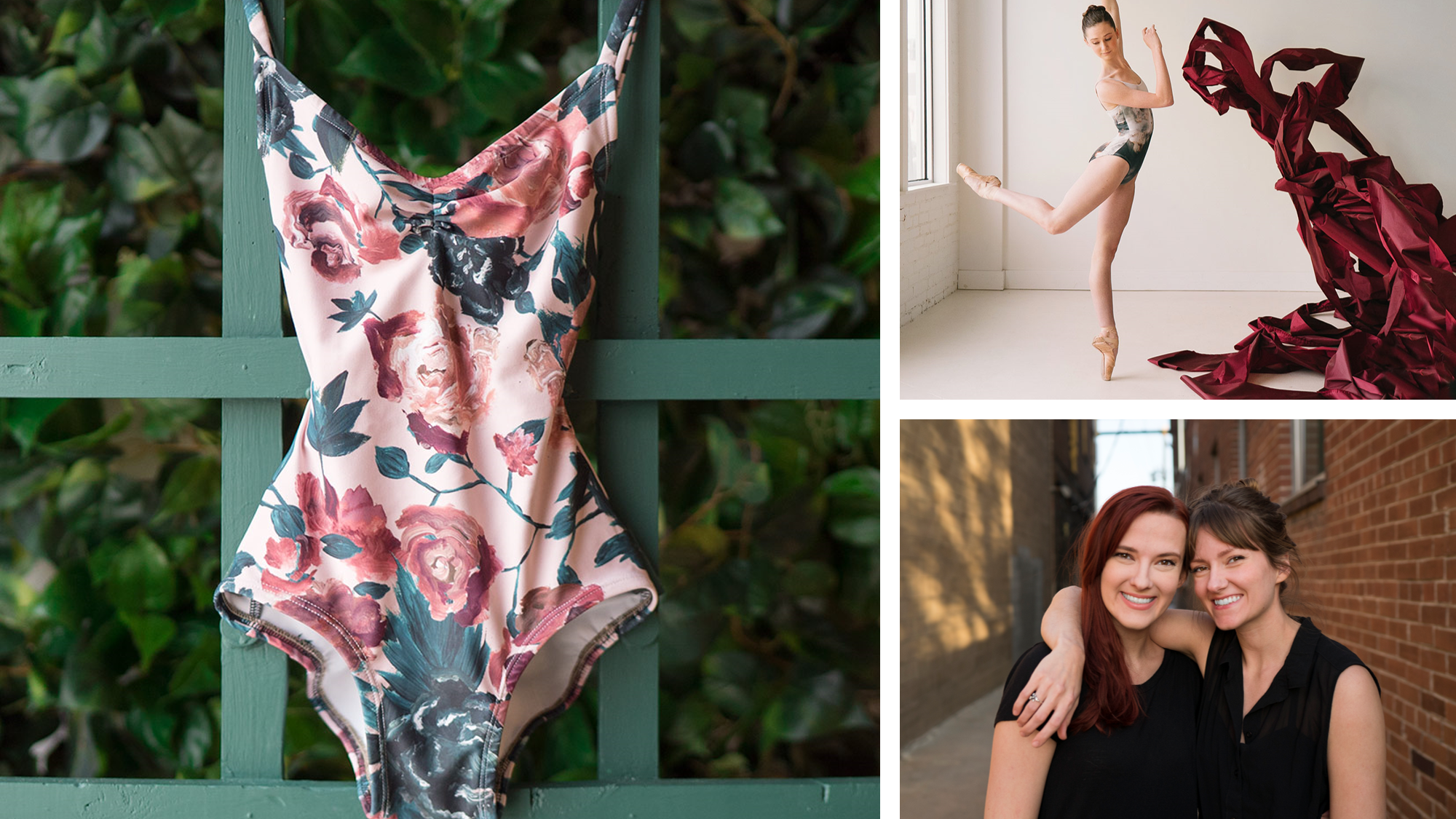 39525