The nonprofit pushing for sanctioned homeless campsites within Denver isn't forgetting about its somewhat-more-permanent alternative.
Colorado Village Collaborative is eyeing a spot along Sheridan Boulevard in the Villa Park neighborhood for a third complex of so-called "tiny homes" that would house the formerly homeless.
"We're still in the early stages," said CVC Executive Director Cole Chandler. "We have been talking to neighbors for a couple months about the idea."
It's not a done deal, Chandler said. If things do work out, the earliest the site could host residents is likely July.
The nonprofit's first tiny home complex was established in RiNo in 2017, and last year moved to city-owned property at 4400 N. Pearl St. in Globeville. A second complex is under construction at 38th and Gaylord in the Cole neighborhood.
The latest complex is proposed for 1080 N. Sheridan Boulevard, right at the western edge of Denver city limits. It's just south of the Sheridan Station rail stop, and adjacent to Lakewood/Dry Gulch Park.
"This part of town is not currently heavily impacted by homeless housing or emergency shelter," Chandler said. "It helps spread (impacts) across the city, and we think that's important."
The site, which has no structures on it, is owned by the nonprofit Urban Land Conservancy, which purchased it in December 2015 for $1.15 million, according to public records. ULC also owned the land in RiNo where the inaugural tiny home village was established.
"ULC has been a great partner to us," Chandler said.
Erin Clark, ULC's vice president of master site development, said the nonprofit will eventually develop affordable multifamily housing on the property. She said ULC allowed CVC to explore the possibility of a two-year stint on a portion of the site prior to development, but an agreement hasn't been finalized.
Chandler said the idea is for the site to host a maximum of 25 tiny homes. Plans submitted to the city show they would be 85 square feet. Like the other sites, bathrooms and a kitchen would be within a larger community building at the site.
All the tiny home complexes are temporary based on current zoning code. Chandler said the goal is generally to "bridge the gap between the streets and stable housing" by utilizing land that has yet to be developed. Ten individuals who have lived at the inaugural complex have gone on to find affordable housing, he said.
Chandler said he'd ultimately like to see a tiny home complex in every City Council district.
Since the start of the coronavirus pandemic, CVC has also been advocating for the city to establish "safe outdoor spaces" — sanctioned, staffed homeless encampments.
Mayor Michael Hancock resisted the idea for months before signaling in July that he was open to it. Two months later, however, no location has been chosen. The city has said that dozens of sites have been evaluated.
The two proposed sites that have been made public, the parking lot of the Denver Coliseum and a plaza next to the Blair-Caldwell library along Welton Street, are no longer being considered.
Chandler said he doesn't know when another proposed site will be made public, but CVC and partner Interfaith Alliance of Colorado plan to set up an unoccupied model encampment that the public can tour, in an effort to "demystify" the proposal.
"These folks that are unsheltered are part of our community," Chandler said.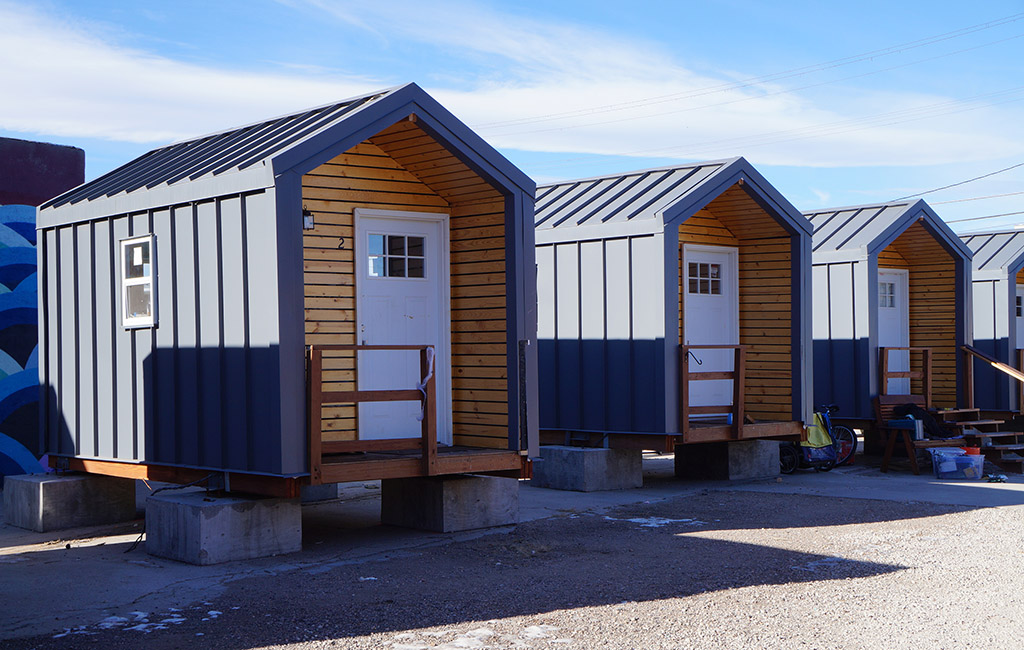 43370