Another gym location is going dark.
Endorphin, a local fitness chain that offers yoga, barre, cycling classes and high-intensity and strength training, has permanently closed its Park Hill studio after six years.
The 900-square-foot studio at 2212 Kearney St. reopened in May after the statewide shutdown and held its last day of classes on Aug. 27. Owner Corina Lindley said customer demand is low right now because of the pandemic, and the company is consolidating where it can.
"Our Park Hill location was less than a mile away from our two other ones in City Park and Eastbridge, so we were able to reinvest our resources and move most of the classes there," Lindley said.
"Our members go to multiple locations, and we had very few people who were members-only in the Park Hill location," she added. "It was a hard spot because we took over a yoga studio that wasn't doing well, and the teachers who stayed with us are in an at-risk category. That location also historically had an older member population, which was like a double effect."
Endorphin started off as Qi Functional Training Centers in August 2007 and had grown to four locations by 2014, when Lindley and her husband Chris split from their original business partner. The former partner took over two locations and the Lindleys took the remaining two, rebranding them into Endorphin, Lindley said.
In 2017, the couple had 11 studios open at once. Now, they own four throughout Denver and one in Eagle. Lindley said they've closed five in the past four years due to competition from national chains.
"Investor-based fitness companies were popping up everywhere, and a lot of them were similar to our business model," she said. "We're family-owned and couldn't compete with the marketing, but we always try to stay focused on community."
In August, the studio launched a fee-based virtual membership, which is free for two weeks when signing up, as well as outdoor classes in four city parks. Lindley said she feels confident about their remaining five gym locations for now, but she will continue to watch the market and adapt to the current circumstances.
"We have to diversify our business model because studios don't have enough space to host big enough classes and sustain a strong profit position based on the current business model. So, we're adapting and doing great," she said.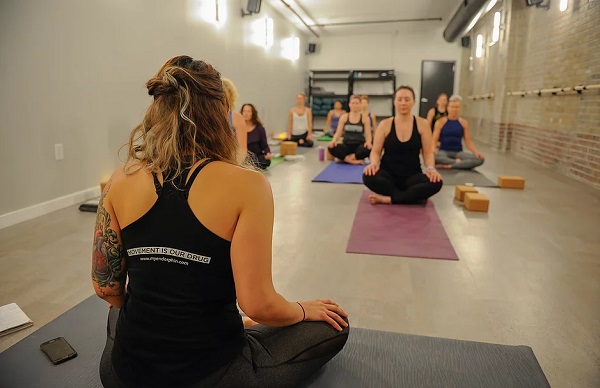 43264