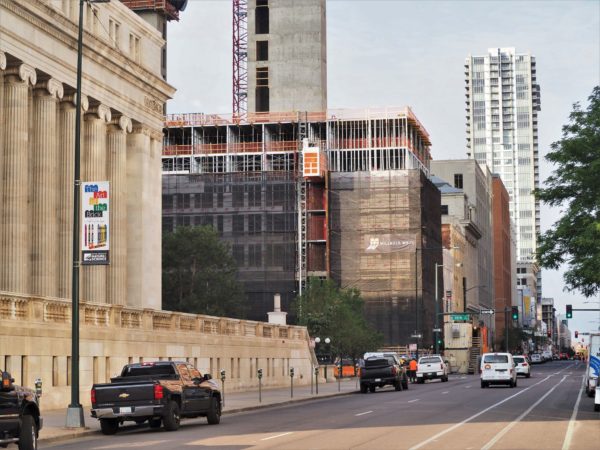 The hospitality sector faces plenty of uncertainty, but hotel projects that broke ground prior to the coronavirus pandemic continue to rise.
Among them is the Hyatt Centric under construction at the corner of Champa and 18th streets, which began construction late last year, months before the pandemic hit.
The 14-story hotel will have 263 rooms.
Other hotels under construction in Denver are RiNo's Catbird and the hotel portion of McGregor Square (both of which will be operated by Denver-based Sage Hospitality) and the Thompson Hotel under construction at the corner of 16th and Market streets.
Here are photos of the Hyatt Centric project, taken late last week.
Address: 1776 Champa St.
Developer: Rhode Island-based Magna Hospitality
Architect: Johnson Nathan Strohe
General contractor: Milender White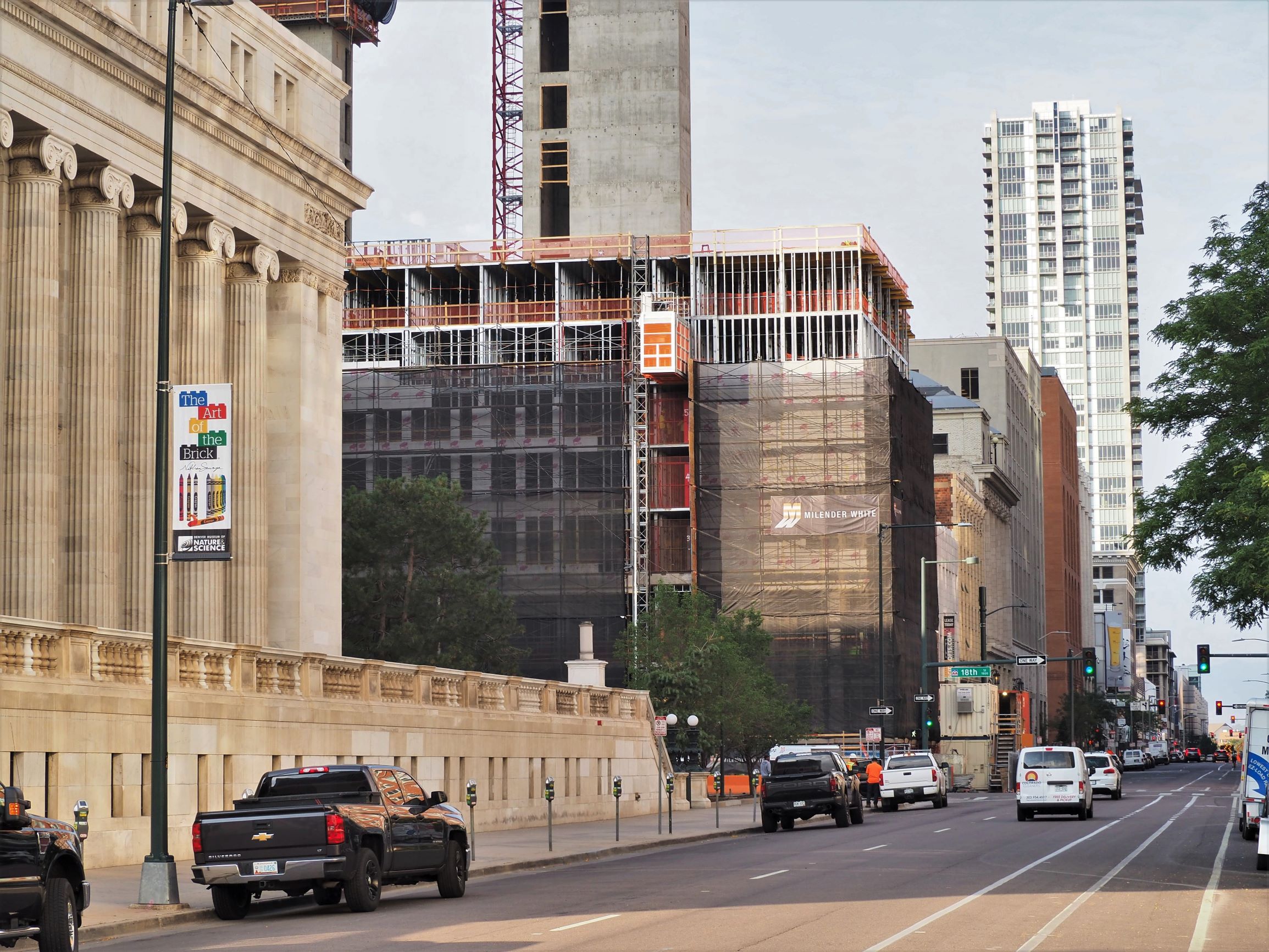 43111