A new ice cream truck just started delivering cold treats around the Bonnie Brae neighborhood — and this one has booze, too.
Bonnie Brae Ice Cream and Bonnie Brae Liquor, which are adjacent to each other at 799 and 785 S. University Blvd., respectively, have teamed up to offer delivery for the ice cream shop's pints and quarts for the first time.
Bruce Gallagher, co-owner of Bonnie Brae Liquor, said the business has nine delivery cars, 32 drivers and an online ordering system that has added up to an average of 200 deliveries on the weekends. He offered the ice cream shop the chance to share the vehicles to help boost sales.
"We wanted to be good neighbors, and since Bonnie Brae is the only ice cream my family eats, I thought I would share the trucks," Gallagher said. "I mean there's no better way to help grow a neighbor's brand and give people a treat in under an hour directly at their doorstep that they might not be able to get unless they live directly in the neighborhood."
The arrangement — which offers delivery within a 10-mile radius — has been in place for two weeks, and Gallagher said more than 200 units of ice cream have sold. Customers can place their orders on the liquor shop's website.
Bonnie Brae Ice Cream, which has been around the neighborhood since 1986, reopened for window service only in May. No customers are allowed in the store, and the shop is selling ice cream only by the half-pint, pint and quart, as well as ice cream cakes, plus sandwiches and some essential baking items.
"These times can bring out some of the best and worst in people, and what Bruce has come up with has been a wonderful addition to our business," said Bob Pailet, co-owner of Bonnie Brae Ice Cream. "It will almost certainly be a tremendous boost during the winter when business dips and people are less likely to be outside ordering. We are so grateful."
The two Bonnie Brae businesses soon will offer customers some boozy dessert recipes as inspiration for their next order.
"We're going to be putting out samples of red wine floats, margarita pops and other boozy fun treats people can be inspired to make through our new partnership," Pailet said.
"This gives people another option to bulk buy and encourages them to support local, as opposed to going to the grocery stores," Gallagher said.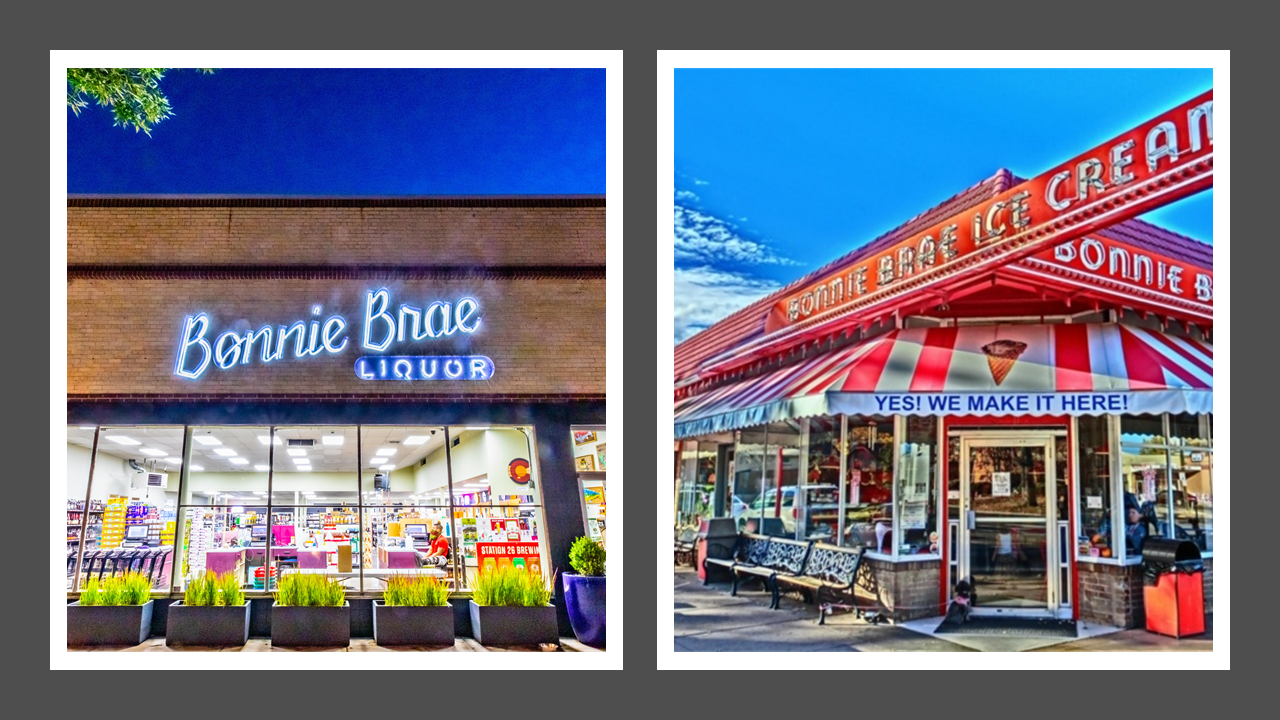 42710