A 30-year-old former church just north of Denver's Chaffee Park neighborhood soon will be home to what the founders are calling an "affordable country club."
Westbound Place, a members-only coworking space and "lifestyle club," expects to begin work on its future home at 2201 W. 52nd Ave. next month.
The 3,600-square-foot A-frame former church, which sits on an acre and previously housed offices of a union, will be renovated and expanded with a 2,000-square-foot, two-story addition.
Westbound Place will house quiet coworking areas (although not dedicated offices), lounges, a sauna, locker rooms, a reading loft, fireplaces and more. The founders, who hope to open in December, expect to host yoga and circuit training classes, along with other activities. Outside will be gardens, and permits have been submitted for a pool and hot tub.
Memberships will range from $150-$300 a month, depending on the hours of access and number of guest passes an individual seeks.
"Westbound is not your home or your work; it's your third place," co-founder Brendan Fung said. "People get stuck in the routine of bouncing between work and home without prioritizing their personal wellness, so we look at ourselves as a third hub where people can craft their own experiences."
Co-founders Fung and Kiki Grainger previously worked together at Denver-based Boa Technology and fell in love with what they describe as the company's friendly work culture. Their co-workers were some of their closest friends, and their weekends included bonding events with the team, they said.
"I recognized the larger need for this close-knit community outside of a business and across a variety of individuals," Grainger said.
In 2017, Grainger left her research job at Boa and began pursuing this concept for a space that combined community, work and fun. Although Fung just left his full-time marketing position in February, he helped his former coworker along the way.
The duo found a group of private investors to help launch the business. Through an operations agreement, the investors purchased the property for $1.05 million in December 2019 and will take care of renovations. Grainger and Fung will lease the space from their investors and furnish it once construction is completed. F9 Productions is the project architect, and Brady Burke of Havenly is handling interior design.
"We are trying to build a shell that members can mold over time," Grainger said.
Those interested in joining must fill out an application on the club's website and answer a survey of questions to verify that they align with the club's mission to build a better, more relaxed version of yourself.
The club plans to cap membership at 140 people by year-end, if things go as planned. The cap likely will increase each year, depending on the evolving business model.
"We are prioritizing individual members above a company joining," Grainger said. "If you have a business of fewer than six people in the Denver area, you can have a membership in the space, but we are trying to avoid hosting a larger company that would take over one area."
Members who want 24/7 access to the facility and unlimited guest passes, room reservations and classes will pay $300 a month. Those who pay $200 a month will receive 8 a.m. to 10 p.m. access, 10 guest passes and four room reservations each month. Members who pay $150 per month will have 8 a.m. to 10 p.m. access and can purchase guest passes for $35.
A discounted rate is available for the club's first 40 members. So far, 10 people have applied and been accepted, the co-founders said.
"We are a community of friends, and we want people to be able to come here and work, but also focus on playing, having a good time and connecting with people on site who share the same set of values," Grainger said. "The member persona is an experiential trailblazer or someone who's always looking to do new things and go on adventures."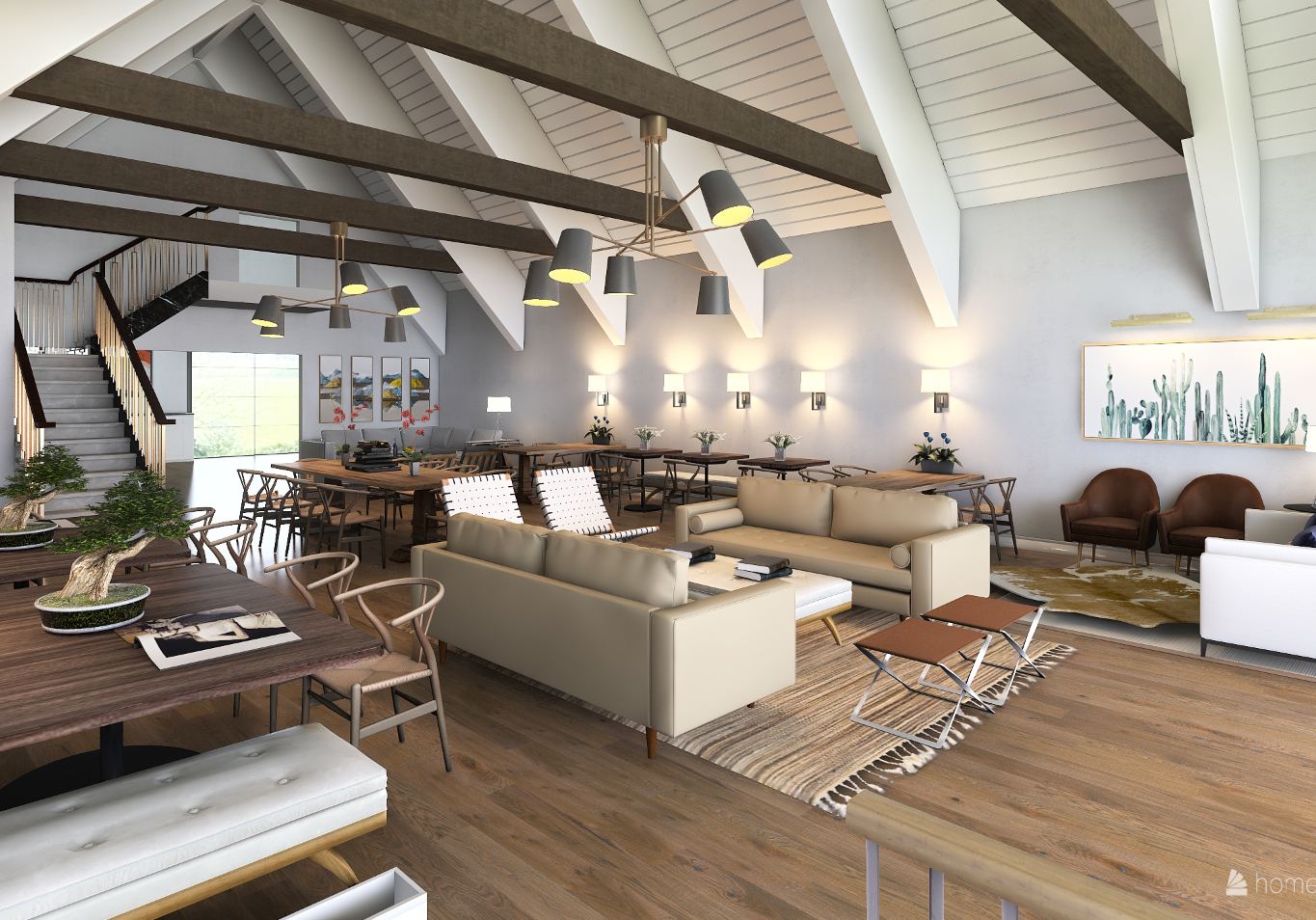 42578