After just hitting its one-year anniversary, Lacuna Juice and Yoga in RiNo has decided to close.
Husband and wife Trent DeMichele and Megan Whiteside, who launched the juice bar and yoga studio last June at 2590 Lawrence St. in Westfield's S*Park development, are shutting down the business on Saturday.
"The two businesses really supported each other and without one functioning fully — so without the ability to run full yoga classes and get as many people through our doors as possible — the business model collapses," Whiteside said.
After moving back to Denver from New York City years ago, Whiteside and DeMichele wanted to give the Mile High City a taste of the Big Apple. The couple didn't see a lot of options for cold-pressed juices and studios that went beyond traditional yoga practices, so they decided to combine the two.
Lacuna offered a variety of juices inspired by places the couple have traveled to, such as Costa Rica and Tulum, with unexpected flavors such as tahini, fennel or banana milk. The cafe also served a plant-based menu of sandwiches, salads, soups and more.
When the pandemic hit, the owners decided the kitchen was too small to offer takeout and delivery food. They moved yoga classes online and haven't reopened the studio since. Whiteside and DeMichele attempted to reopen the juice bar themselves in early June to see if they could retain enough revenue to sustain the business. Whiteside said sales since reopening are about 75 percent below normal.
"The lease was long enough that we anticipated on being here for a significant amount of time," Whiteside said. "As a business that had hardly been open a year, we didn't have the working capital to stay open and be losing money."
The couple is working with their landlord to get out from underneath the lease for the 3,300-square-foot space. They are selling almost everything in the space, including props, retail, furniture and plants. Whiteside said the yoga spaces will be available for freelance instructors to rent out for classes.
"There's no chance we would make it through a second shutdown," she said. "A lot of our employees make more money off unemployment than they do getting paid normally, and it wouldn't make sense to bring people back on and have to fire them again if a second one does occur."
As the first instructor in the state to be certified in Katonah yoga, Whiteside introduced the modern yoga practice into the studio's classes. Katonah yoga developed in the last 30 years in New York and incorporates Taoist principles, Chinese medicine and sacred geometry.
Although she said she "probably will never open another brick-and-mortar location," she and her husband created an online platform called "Lacuna Vision" with prerecorded yoga classes that she will continue to run. They also plan to continue to host yoga retreats and instructor training sessions under the brand in the future, as regulations continue to loosen.
"After all of this came crumbling down, we realized how much stress it had on our lives," Whiteside said. "We didn't get to be as healthy, sleep and travel as much or go to yoga retreats as we wanted. It was quite the learning experience."
Whiteside is also director of social media for nonprofit LoveYourBrain, which supports individuals with brain injuries, and she plans to open her own social media management and consulting firm in the near future.
We've added Lacuna to our running lists of gyms and restaurants that have closed in connection with the coronavirus pandemic.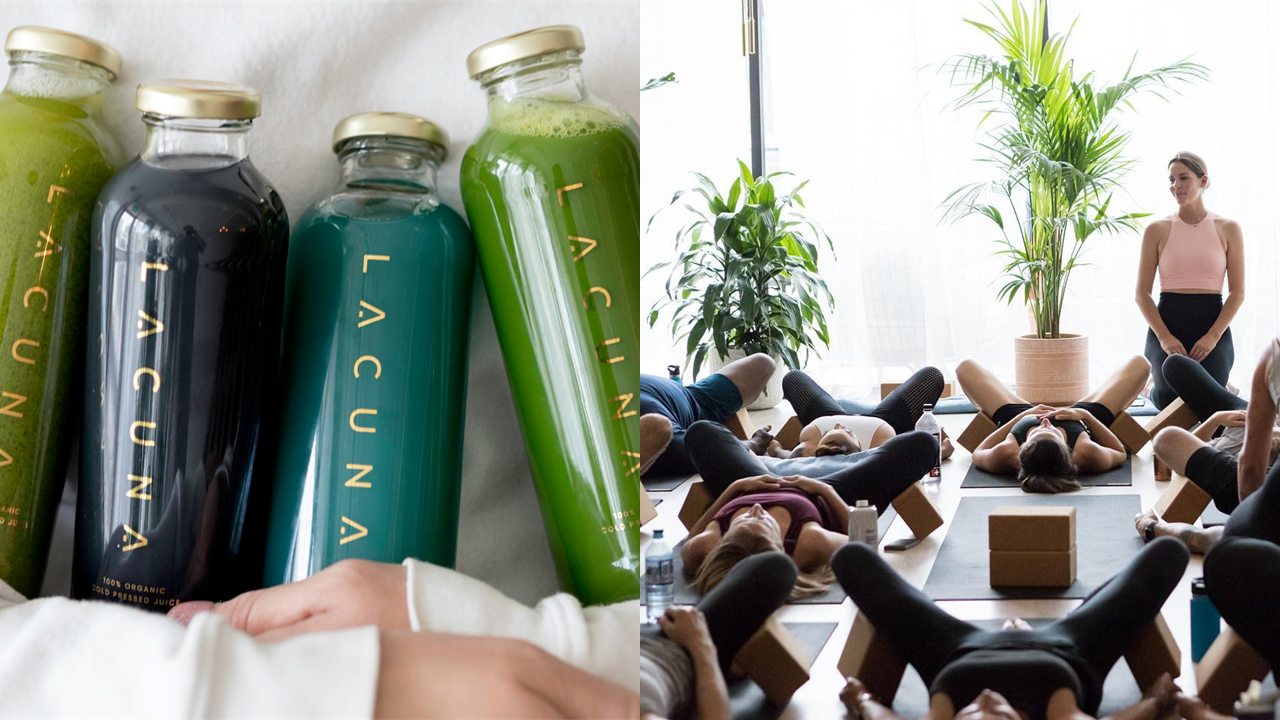 42495