An Ethiopian restaurant along Santa Fe Drive has closed.
Tables and other fixtures have been removed from Arada Ethiopian Restaurant, and a for-lease sign has been posted in the window of the building it occupied at 750 Santa Fe Drive in Lincoln Park.
Yelp reviews indicate the restaurant had been open since at least 2007.
Like most Ethiopian restaurants locally, Arada offered numerous vegetarian or stew-like meat dishes served atop injera, a sort of spongy sourdough flatbread. Guests typically ate with their hands, tearing off a piece of bread and using it to scoop up the entrees.
Denver still has a number of Ethiopian restaurants, mainly of them along the East Colfax corridor. Arada stood out in part due to its location elsewhere in the city.
Hal Naiman and Josh Snyder of The Sherman Agency are marketing Arada's 2,365-square-foot unit for lease, according to a LoopNet listing.
The restaurant is the second to close within a block in recent months. Blue Pebble has permanently closed at 689 Santa Fe Drive.
We've added Arada to our list of Denver restaurants that have permanently closed in recent months, as the coronavirus pandemic has challenged the industry.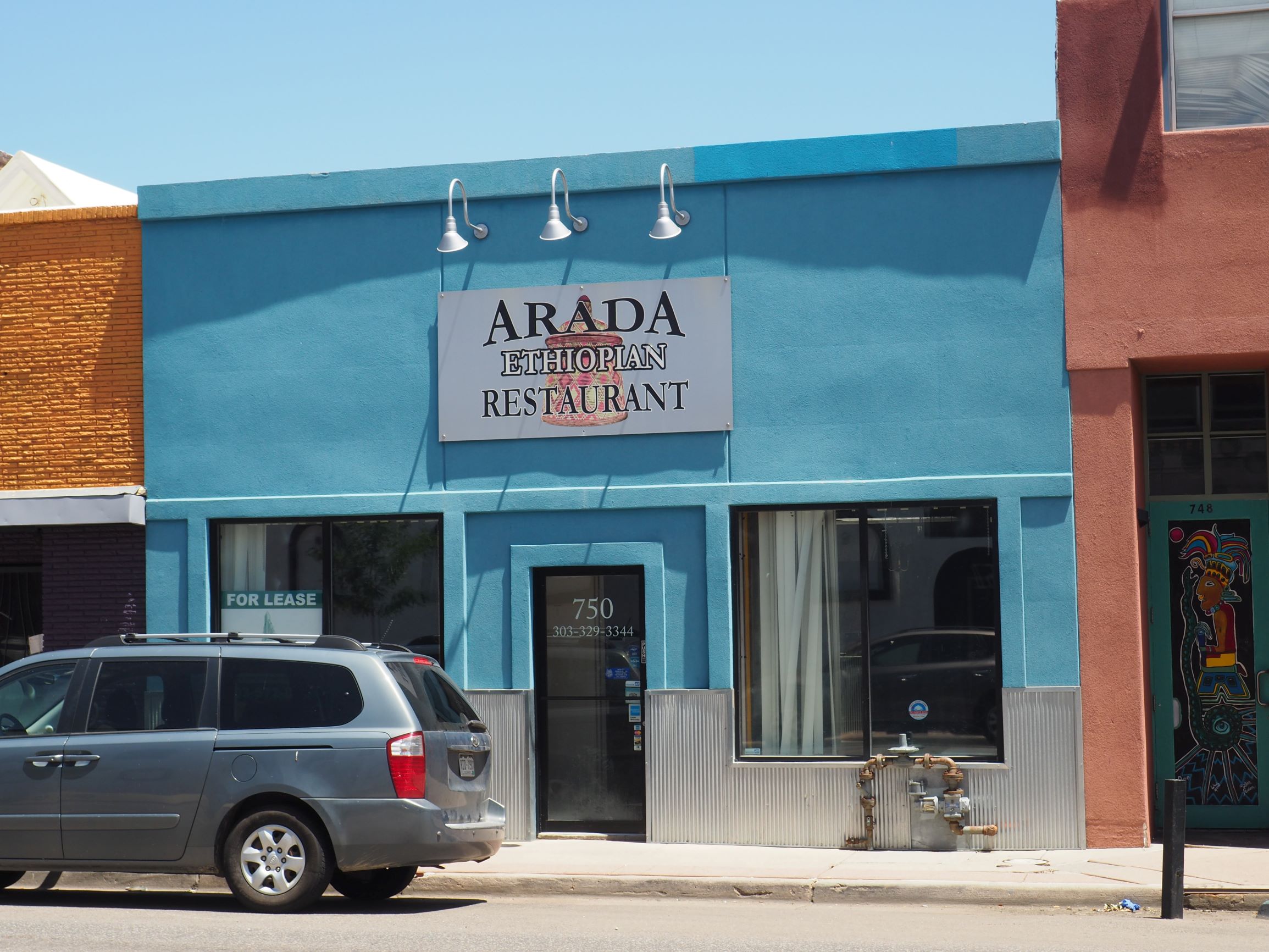 42430