Convenience store chain Kum & Go's planned location in Riverfront Park represents new territory for the brand — and it won't be the only one in downtown Denver.
Niki DePhillips, senior vice president of store development for the Des Moines, Iowa-based company, said the location at 1610 Little Raven St. will be one of five "urban walkup" stores that Kum & Go opens this year.
They'll be in areas with high foot traffic, and will lack the parking and fuel pumps otherwise found at company stores.
"It's definitely a new concept for us … We're looking at how do we flex our prototype to meet our customers in different ways," she said.
Kum & Go typically builds gas stations on lots that are between 1.5 and 2 acres in size. But for the new concept, it's targeting retail spaces between 2,500 and 3,500 square feet.
DePhillips said the walkup locations will have many items traditionally found at Kum & Go, but it will highlight healthier food items, including in its grab-and-go offerings, eschewing the usual hot dogs endlessly turning on the roller grill. Compostable silverware and food containers made from recycled materials will be used.
"We see this as a very upscale convenience store," she said.
In Riverfront Park, Kum & Go leased space that had been vacant since Wayward closed in 2018. The area has been challenging for restaurants in recent years, with Chuey Fu's Baja Cantina recently closing its location at the foot of the Millennium Bridge.
DePhillips said Kum & Go expects to open one additional pump-free location downtown by the end of the year, although the company had yet to sign a lease as of last week.
Asked about competition, she noted that 7-Eleven has numerous locations downtown. But the company sees local chain Choice Market as offering something closer to what Kum & Go envisions.
Besides the two Denver locations, the other three walkup stores that Kum & Go has opened or will open later this year are in Omaha, Des Moines and the college town of Ames, Iowa.
Kum & Go may open additional walk-up locations next year, but the concept is considered a pilot, so the company will closely watch how the locations perform, DePhillips.
Kum & Go has about 400 stores in 11 states, generally between the Mississippi River and the Rocky Mountains. In addition to the downtown locations, the company also is adding multiple gas station stores in the Denver metro area.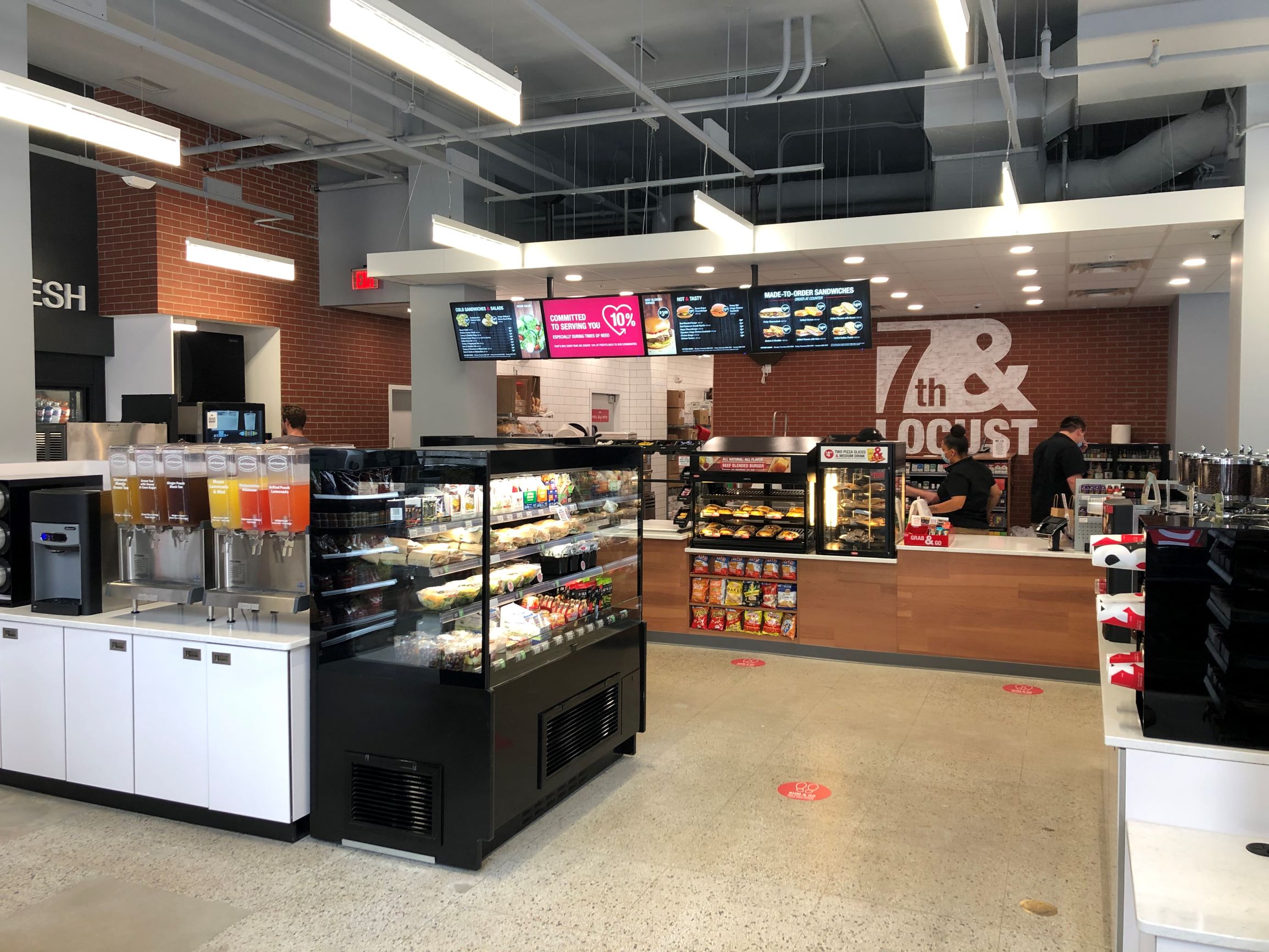 42387