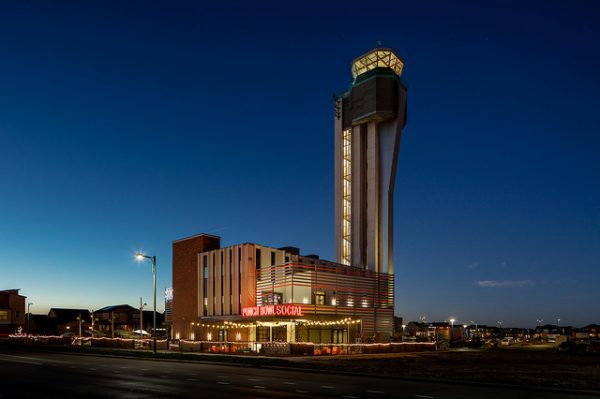 Punch Bowl Social won't reopen in Stapleton, where it renovated the former air traffic control tower into a 16,000-square-foot restaurant with bowling and arcade games.
The company still hopes to reopen the original location at 65 Broadway, which opened in 2012, when Denver loosens pandemic protocols.
"We are not willing to move forward with any landlords where we don't think the economics align for both the current stand and the landscape for the next three years," Founder and CEO Robert Thompson said. "We are just not willing to risk losing money on the future location given how much money thousands of other restaurant companies are losing today."
Punch Bowl, which has 20 restaurants and two under construction, also is bailing on a location in a Chicago suburb that shares the same landlord at Stapleton – EPR Properties.
"I hope 30 days from now we're still talking about 18 (locations), but if it's 17 or 16 I won't lose sleep over it," Thompson said.
He said he's looking for landlords to help in three ways: "some component of rent abatement, a component of rent deferment and a component of shifting rent to a percentage of sales."
"The next two or three years are going to be rough, and if you can accept that, we can be your partner for another 15 years," he said. "We are asking everyone to take the long view of the situation."
Punch Bowl locations are typically between 19,000 and 25,000 square feet.
The Stapleton location opened in 2017. A new location costs between $4 million and $7 million to open, Thompson said.
Thompson said he's optimistic the Broadway location can reopen because the costs to the landlord are lower: Punch Bowl paid for the entire build-out, he said. On some of the newer deals, landlords cover part of the renovation costs, he said.
The Broadway location is owned by investors that include Sanford Feld, who is listed as registered agent for the LLC that owns the property.
"We're hopeful they can open up again and be successful," Feld said.
Thompson said his business was projected to do $120 million in revenue in 2019, or about $7 million per location. The company has raised around $200 million from investors, he said, including $140 million from Cracker Barrel in 2017 for a 49 percent stake of the business. Cracker Barrel said in March that they would not invest more money into the company and wrote down the value of their investment to zero, although they remain investors.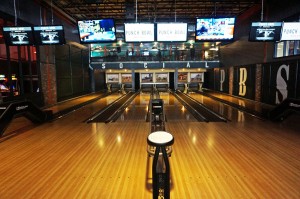 Thompson said he thinks a recovery in his business will take years as municipalities move from pandemic mode to restrictive guideline mode.

"In Colorado right now, I can have 50 people in our building. We normally have a 1,000-person capacity," he said, adding that he can't make a profit with such spartan seating.

Before the pandemic hit, Punch Bowl had 2,300 employees. It has 28 now.

Thompson said he's hustling to find fresh investors to reinvigorate the company.

"The brand will emerge on the other side of this with a new investment partner," he said. "And we will be just as aggressive with our growth to fill the needs of Millennials and Generation Z as we were six months ago."

42080