After 13 years, Andrea Ayers' green thumb is drying up.
The owner of the Garden Patch, the popular garden center on East Evans Avenue at 2101 S. Washington St., has decided to shut it down early this season as a result of the pandemic. While she plans to reopen toward the end of the year, to sell Christmas trees and wreaths as usual, her ultimate goal is to find a buyer for the business.
"We have not been able to get the veggies or herbs that we want, so we're going to continue to let people in until we sell out of plants and close it early for the season," Ayers said. "Plus the cooling system in here has never been good and we are finding it very difficult to be in here all day with the humidity and masks."
"Hopefully it won't be the last season for the Garden Patch, but it will be the last season through me."
Ayers bought the Garden Patch in 2007 from Fred Vestal, whose family started it in 1964 and helped make it the staple it is today. Public records show a $505,000 price tag for the sale of the real estate.
The neighborhood garden center is open for appointments only, with four customers allowed in the store at a time. Ayers also is accepting curbside orders for vegetables, seeds and bagged goods. She expects the shop's product to run out by the end of June.
During the statewide shutdown as a result of the pandemic, the shop was able to stay open as an essential business, and closed only for a week to come up with its social distancing plan. Ayers said the store's size and five-space parking lot made it difficult to keep customers a safe six feet apart.
"Our longtime customers have been wonderful, but some crowds have been taking advantage of the small space," she said.
Ayers, who's 55 and struggles with autoimmune disorders, said the work has become too taxing. When Ayers decides to put the store on the market, she said she's given first priority to an employee who's interested in keeping the garden center as is.
"I have always referred to this place as my baby; I have loved it, struggled with it, and when I saw it was for sale, I couldn't even sleep at night until I bought it," Ayers said through tears.
"But 13 years later, I realize that it needs a different energy to take it forward and somebody else needs to be the steward so that it can be a place people love. That is why I'm trying so hard to find somebody who will keep it the Patch."
Correction: The business' address has been updated.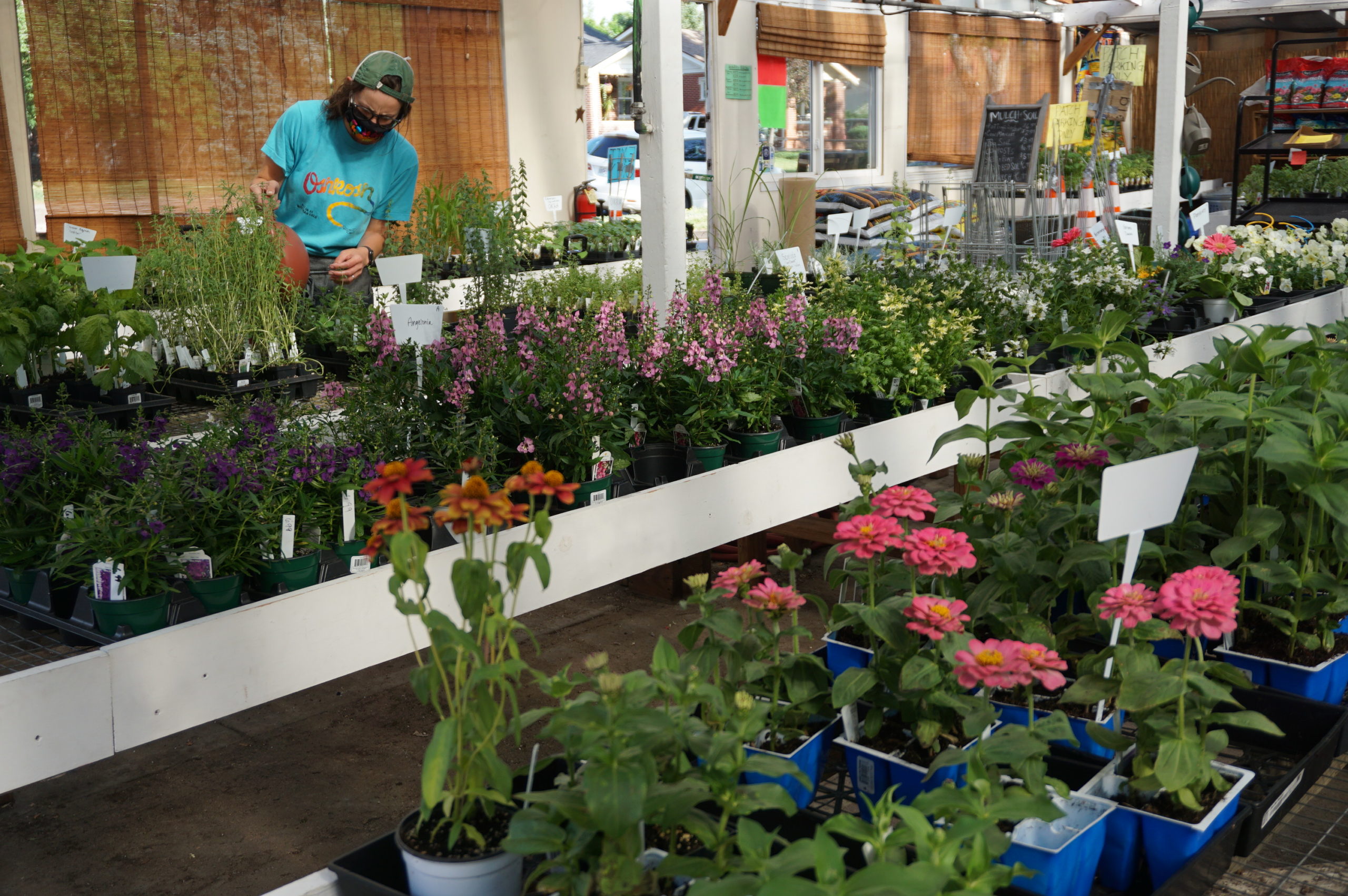 41984