Two women-oriented coworking spaces in RiNo, both of which opened last July, are closing.
Seattle-based The Riveter said at the end of last week that it is closing all nine of its locations, including one at 2734 Walnut St. And homegrown coworking brand Charley Co., which operated within The Source and which has been closed since mid-March, said Monday that it will not reopen.
Both companies cited the coronavirus as the predominant factor prompting the closure. They appear to be the first coworking spaces in Denver to do so.
The Riveter
The Riveter operates in 12,643 square feet at 2743 Walnut St.
In addition to Denver, the company has locations in Seattle, Dallas, Los Angeles, Minneapolis, Portland and Austin, Texas.
Founder and CEO Amy Nelson announced the closure in a statement on the company's website.
"During the course of this devastating pandemic, the safety and health of our employees and members have been our top priority. As these safety concerns and unforeseen circumstances continue, we've been forced to make the tremendously difficult decision to close our coworking operations."
Nelson said the company "will be shifting focus towards strengthening our online community," which launched in February.
The company didn't respond to a request for comment on Monday. A representative said by phone that the Denver location was still open, but declined to specify when it will close.
Access to the space costs $199 a month and a dedicated desk is $450, according to the company's website. There are also private offices.
The building The Riveter occupies sold last year for $5.97 million to Denver-based Formativ and Chicago-based Golub, two developers that are teaming up on yet-to-break-ground projects near the 38th and Blake rail station and in the Denargo Market area.
Charley Co.
Charley Co. opened in 5,200 square feet within The Source in July 2019.
Founder Bryn Carter said the company seemed to really find traction earlier this year when she simplified membership tiers for those without a private office to a single option: $180 a month for access to the space and all events.
Then the coronavirus arrived. While many coworking spaces remained open in some capacity, Charley Co. closed. It was a temporary decision, until it wasn't.
"I read the news and I listened to the experts, trying to figure out a way and if I could reopen my doors again," Carter said of the closure in a video posted to social media. "And when it came down to it, I realized it's just not doable at this time.
"When we come to the new normal that we'll be living in, these kinds of spaces are going to be even more important to have. But because there's no end date, and no 'you can come back and do this' or 'you can do events then' or whatever, there's really no answers."
When it closed in March, Charley Co. did try to move some of its offerings online, holding classes and tutorials hosted by various professionals for a membership fee of $10 a month. Carter said the arrangement attracted about 120 members, and the initial goal had been to convert them to regular members at $180 a month when the physical space reopened.
Carter, who declined to discuss broader membership numbers or revenue, said the online membership program will wrap up this month. The company is looking to sublease its space at The Source. For now, the only thing operating within it is a one-chair salon, she said.
Carter said she thinks Charley Co. and The Riveter had a good niche, but were at a disadvantage because they didn't have a lot of time to ramp things up before the pandemic set in.
"To build anything, it takes time … The timing was really wrong for both of us," she said.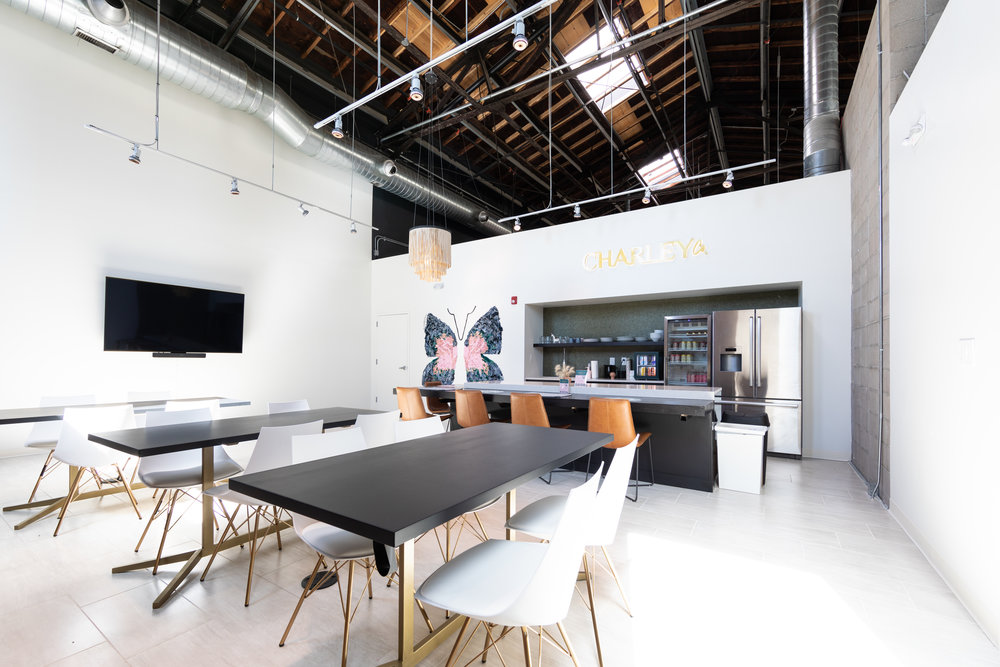 41970