The 35 high schoolers caddying this summer at CommonGround Golf Course in Aurora will have an easier go of it than their alumni brethren: They won't have to lug the bag around the course for four hours.
Ed Mate, CEO of the Colorado Golf Association, said the program needed to eliminate contact during the pandemic. They won't be carrying the bag because there can't be any contact, he said.
And they'll have a new title: "Forward caddie."
"We've revised the playbook," Mate said. "They'll be walking with the group and then run out in front, spotting balls, repairing ball marks, replacing divots."
Mate said that the forward caddies should help speed up rounds at the course. Each foursome of golfers that want them will have two forward caddies, he said.
"The biggest loss of time is ball searches," he said. "We'll teach these kids the art of where to be in position to watch the ball down, to spring to the ball. It can be really fun. And I think they'll enjoy the challenge."
"It's a more interesting job than being a pack mule."
Mate said each caddie will carry fanny packs with towels, a yardage laser, a collapsible rake for the bunkers and hand sanitizer. They'll help maintain the course with a ball mark repair tool and sand seed bottle.
"The caddies will care for the course as an ambassador," Mate said.
The high schoolers are paid $1,200 for the summer, and must caddie three days per week and attend leadership training.
The CGA has run the Solich Caddie & Leadership Academy since 2012.
Founder George Solich told BusinessDen in 2015 that he wanted to help bring back the craft of caddying and provide work experience for Denver-area teens who might not otherwise set foot on a golf course.
Graduates of the program often go on to be caddies at prestigious golf clubs such as Denver Country Club and Cherry Hills Country Club. And they can compete for an Evans Scholarship, which provides a full ride to the University of Colorado.
Mate said about 15 percent of kids who start the caddie program earn the scholarship.
"It's not the only reason to do it," Mate said, "But it sure is a validating pot of gold."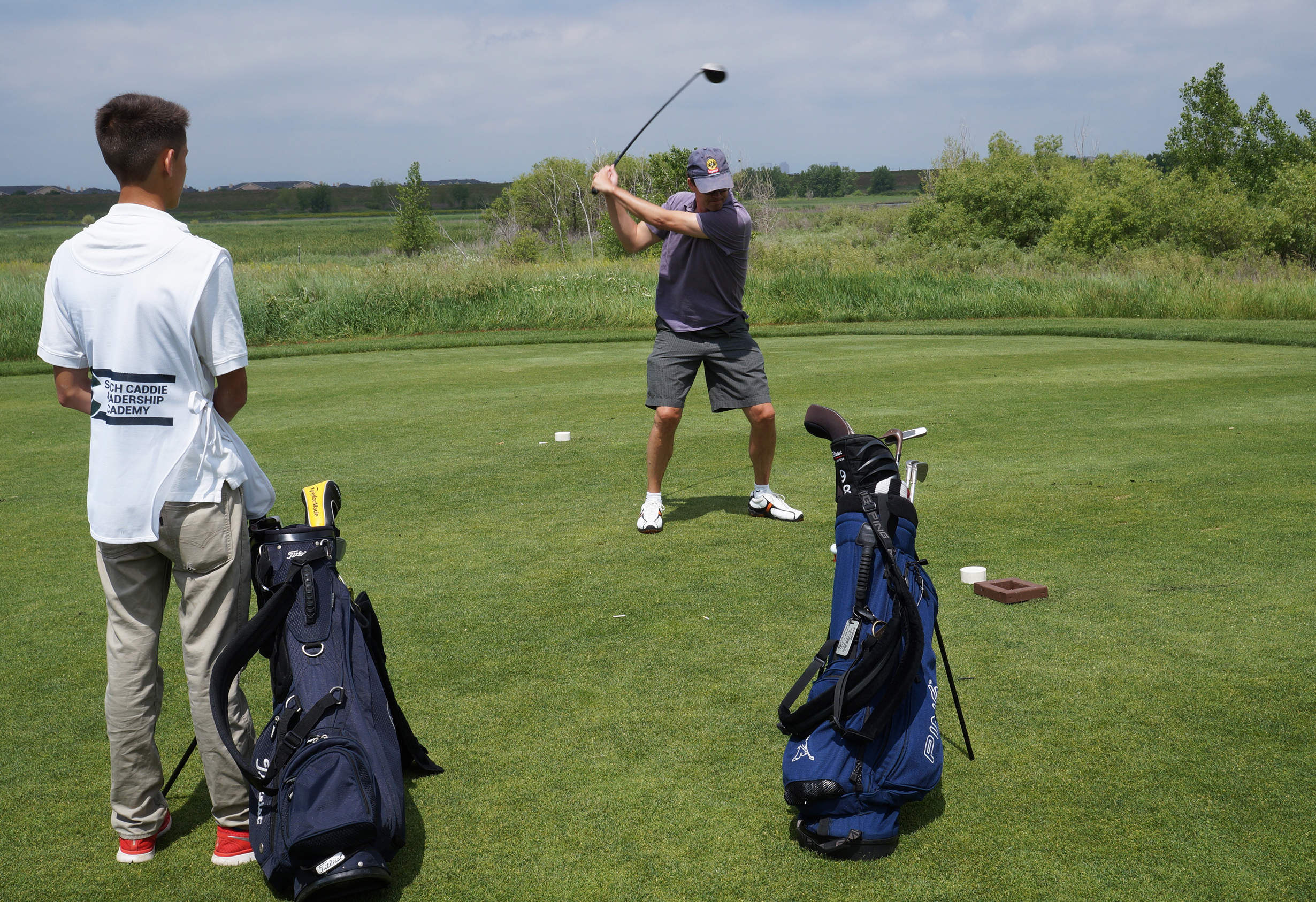 41882