Bluprint, a Denver-based startup that was known as Craftsy when it was acquired by NBCUniversal in 2017, is shutting down.
A company official told the state in a May 22 letter that the company — which hosts how-to videos for knitting and other crafts, and also made money through e-commerce sales — is closing permanently and will lay off its 137 employees in July and August. A note penned by founder and CEO John Levisay also has been posted to the company's website.
"I am disappointed to inform you that Bluprint will be closing over the next few months," Levisay wrote. "Like so many customers, instructors, designers, and employees, I am devastated by this news."
Levisay's note did not address why the company is folding, but in a separate letter to instructors on the site, he characterized it as an NBCUniversal decision, according to an industry association.
Craftsy was founded in 2010, according to Levisay's note. Tech news site Recode reported in 2017 that NBCUniversal paid around $230 million that year for a majority stake in the company, which had revenue of about $65 million in 2016.
In July 2018, NBCUniversal renamed the company Bluprint, referring to it as a "subscription service and premier digital destination for lifestyle learning." At the time, subscriptions cost $14.99 or month or $120 a year, according to a press release.
Craftsy's main office in Denver is at 999 18th St. The company also has employees who work at 1801 Wynkoop St. and 3455 Ringsby Court, according to the layoff notice sent to the state.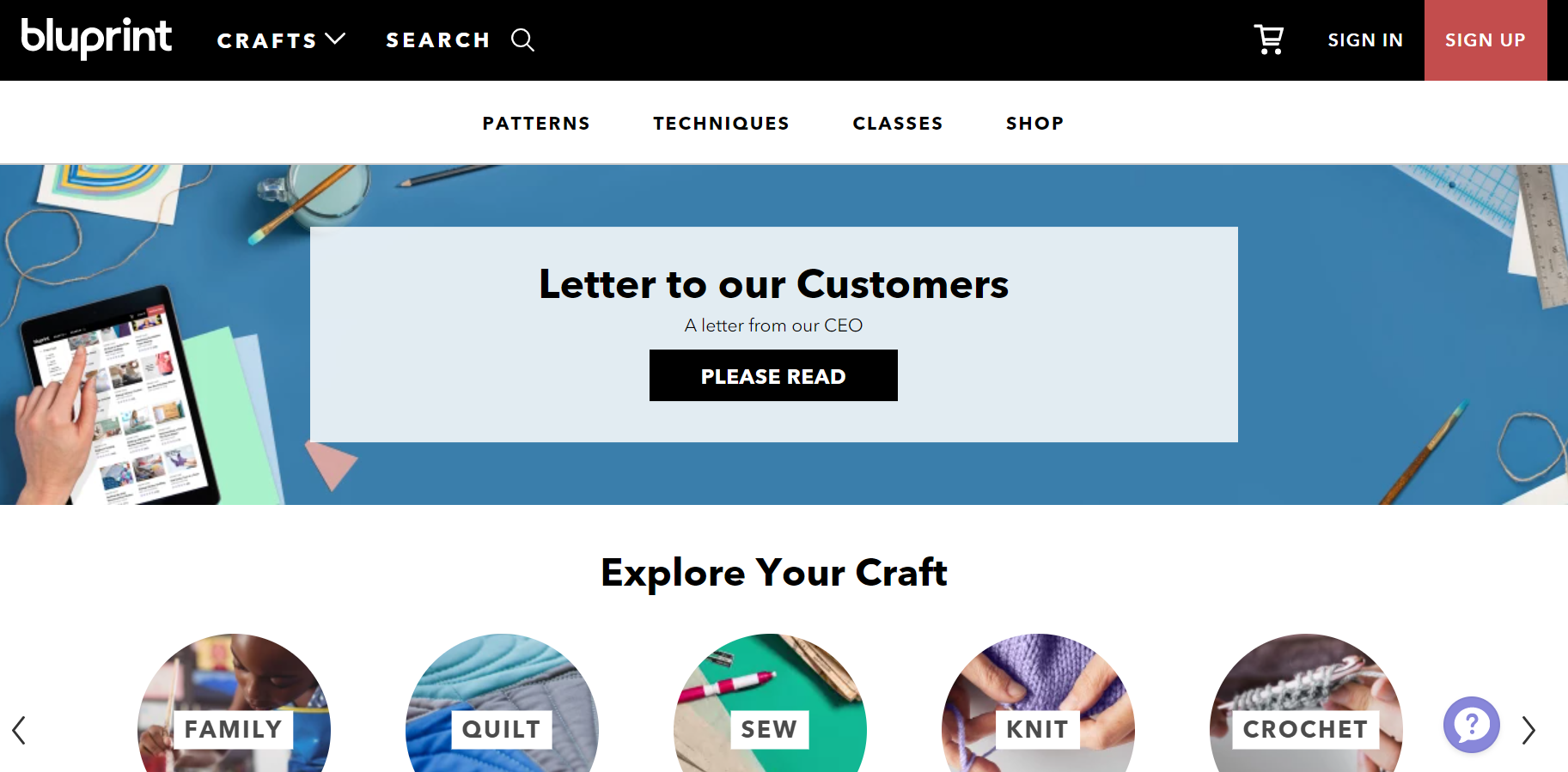 41813