It turns out opening a new restaurant in the midst of a pandemic was a bit harder than expected for Fox Run Cafe owner Lucien Reichert.
Reichert opened the eatery at 3550 E. Colfax Ave. in Congress Park on March 18, a day after a city order closing restaurants except for takeout and delivery went into effect. Where he once envisioned focusing on table service after his grand opening, instead he pared down his menu for takeout.
"Hopefully, everything turns around and gets better, and we can keep on our same trajectory of learning every day and getting better every day," he told BusinessDen on the restaurant's first day. 
Lucien said Fox Run did about $1,000 in business on its first day, but that dropped to an average of $500 a day.
He closed the café within a week. He reopened again Tuesday.
"We basically felt unprepared to serve our customers in the safest way possible," Reichert said. "We wanted to take two weeks off to make sure that none of us were sick or anything like that, and then during that time, just kind of put in the correct measures to take care of people."
Trying to adapt as a new restaurant on top of enforcing social distancing and sanitization systems became overwhelming for the staff of three, he said. With no front-of-the-house staff, the employees had trouble separating customers and sanitizing public surfaces. 
Now, less than a month since he first opened, a new set of changes are in place. Before, customers could walk in and order takeout. Now, Fox Run is taking them only by phone or through the restaurant's site. The restaurant also has limited its hours; it's now open Tuesday through Saturday from 9 a.m. to 2 p.m.
And the menu has shrunk a bit more. Things such as homemade sourdough bread were too much work for his small staff, he said.
"It's been tough because the excitement of opening a restaurant went down the drain pretty quickly for us, but we're sick of cooking for ourselves and we want to cook for other people and provide a little relief in this state we're in right now," he said. 
As for the future, Reichert said he's uncertain, but that's become the new normal in the restaurant business. 
"In this climate, if we have to close up again, we'll close," Reichert said. "We'll do whatever we have to do to keep ourselves and our community safe."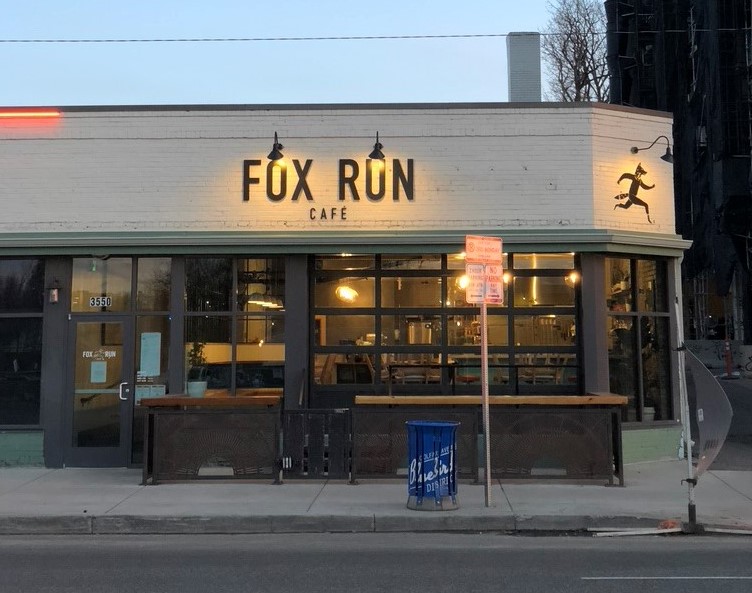 41025