More than a million square feet of office space in two downtown Denver towers has changed hands.
San Francisco-based Shorenstein Properties said in a statement Monday that it has sold its portion of Denver City Center.
Denver City Center consists of the 29-story office building at 717 17 St., known as Johns Manville Plaza, and the 42-story building at 707 17th St.
The sale included only the 22 office floors of 707 17th St., which is the city's seventh-tallest building. The other 20 floors, home to Hilton Denver City Center Hotel, are under different ownership.
Shorenstein did not identify the buyer or sale price in its statement, but public records show the properties were sold to entities affiliated with New York-based Brookfield Properties, and the company listed the buildings among its holdings on its website Monday afternoon.
Brookfield paid $400 million, public records show: $205 million for Johns Manville Plaza, and $195 million for the portion of 707 17th St.
The two buildings have a combined 1.28 million square feet of office space, Shorenstein said.
Brookfield also owns Republic Plaza, the city's tallest building, and a 49 percent stake in 1801 California St., the city's second-tallest building. A company spokesman did not immediately respond to a request for comment Monday afternoon.
Shorenstein purchased the buildings in December 2013 for $286.55 million, records show.
The company said in its statement that the office space was approximately 72 percent leased at that time. At the time of sale, the property was 94 percent leased, Shorenstein said.
Tim Richey, Mike Winn, Jenny Knowlton, Charley Will and Chad Flynn with CBRE represented Shorenstein in the transaction.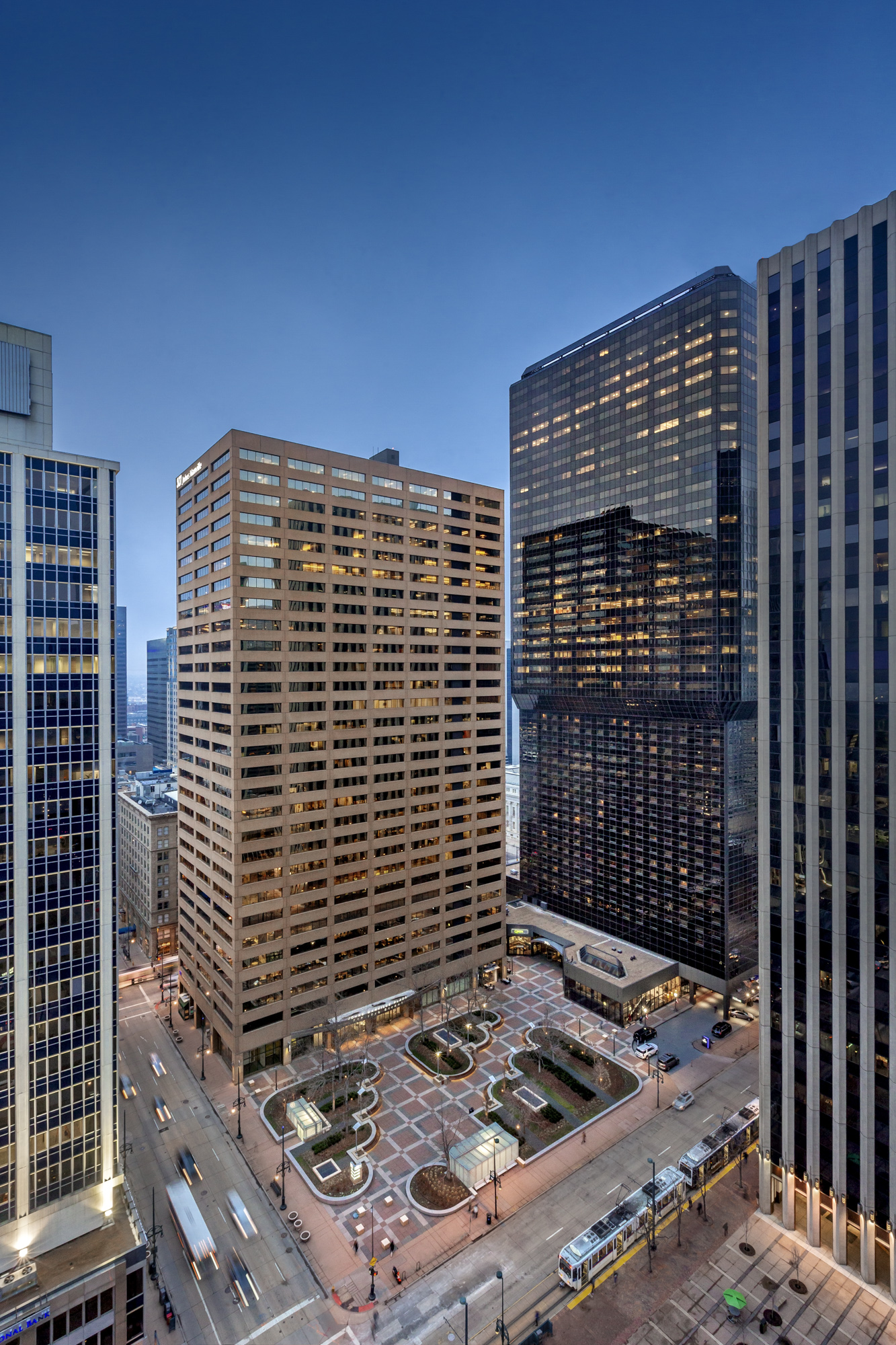 39949