Another greeting card store is closing up shop.
Papyrus plans to close all of its locations after parent company Schurman Retail Group filed for Chapter 11 bankruptcy last week.
Papyrus has four Colorado locations in local malls: Cherry Creek Shopping Center, Denver Pavilions along the 16th Street Mall, Park Meadows and Flatiron Crossing. The company sells calendars, gift wrap, gifts, greeting cards and more.
This news comes as two Hallmark stores are set to close in Denver, one in Cherry Creek and the second along Colorado Boulevard.
Store employees confirmed all locations are closing but didn't know when. On Friday, the company's website said all items are 20% to 40% percent off and sales are final.
Goodlettsville, Tennessee-based Schurman Retail Group filed in Delaware District Court as Schurman Fine Papers, the company's original name. The company has approximately 1,100 employees and owns 254 stores, according to the filing. In addition to Papyrus, it also owns the Carlton Cards, American Greetings and Paper Destiny brands.
Marcel and Margrit Schurman founded the company in 1950. The first Papyrus store opened in 1973 in Berkeley, California.
In its Jan. 23 filing, the company said it owes approximately $54.9 million and has approximately $39.4 million in assets.
The filing goes on to say the company, which in part blamed "the general downturn in the brick-and-mortar retail industry," tried to recapitalize or sell the business. But those efforts fell apart in December, leading the company to file for bankruptcy.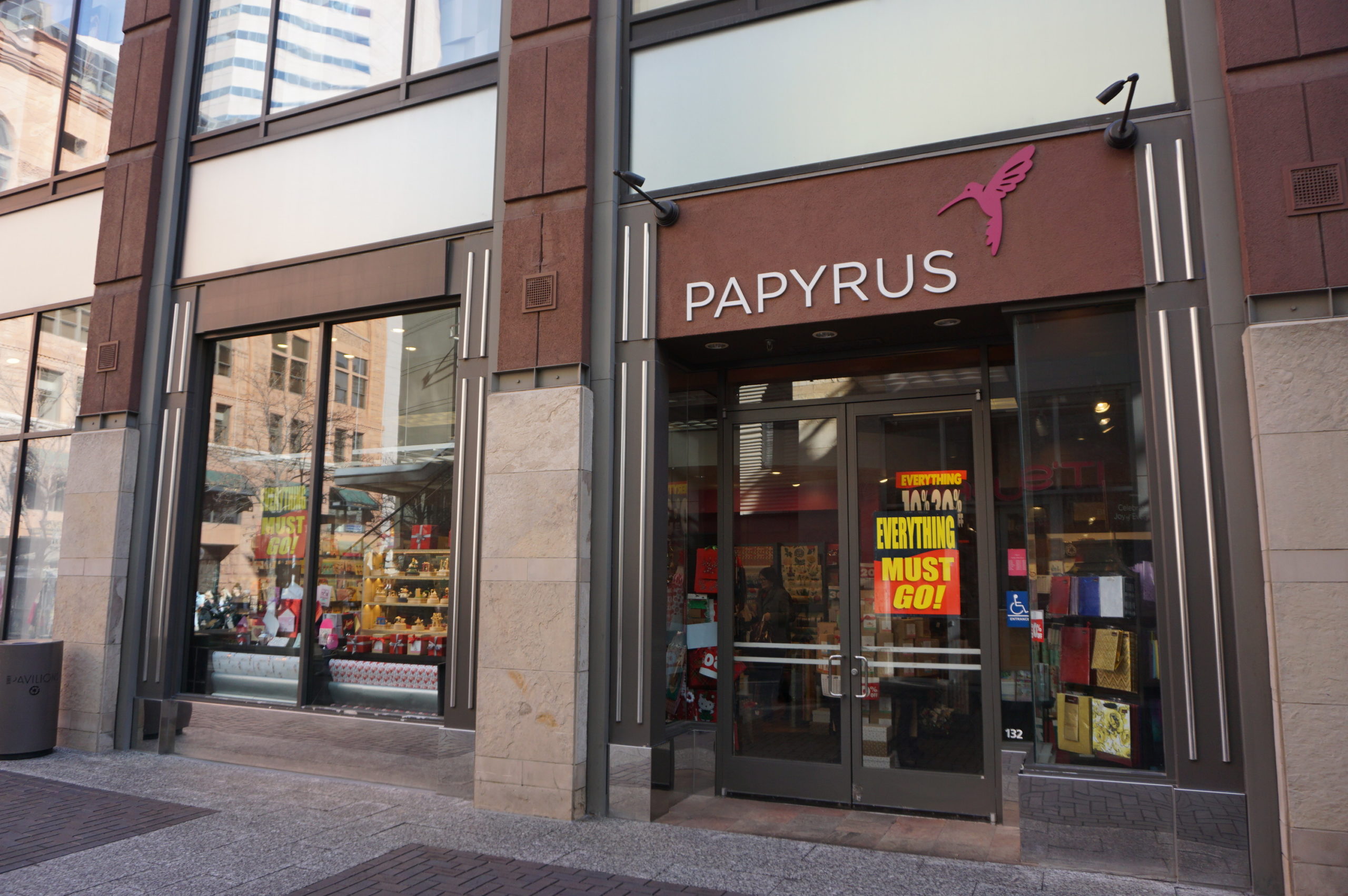 39759