Craig Baute is heading to the suburbs again — and launching his company in a larger market.
His coworking brand Creative Density will open in mid-February at Westview at Lincoln Station, an apartment complex in Lone Tree owned by Atlanta-based Cortland.
Baute, Creative Density's CEO — and a true believer in the sharing economy — said the apartment complex approached him about the new location.
"They were going to start a coworking space because they didn't think it was that different than running apartment buildings," he said. "They started to build it out and then were overwhelmed once they realized how different it was."
The Lone Tree location at 10185 Park Meadows Drive is Creative Density's first spot within an apartment complex. The coworking brand has three other locations in Cap Hill, Uptown and Lafayette.
Cortland has apartment complexes in Colorado and 10 other states. Baute said the company has already talked to him about offering coworking at other locations.
"They have hundreds of apartment buildings and they would love for this to be a partnership and an amenity that they want to roll out across the country," he said.
Baute is already preparing to expand Creative Density outside Colorado. He signed a lease for 4,500 square feet in Chicago this month. This location, named Second Shift powered by Creative Density, will open in the next few months, he said. Creative Density members will have access to all five locations.
In Lone Tree, the 7,500-square-foot coworking space will span two floors atop the apartment's ground-floor leasing office. The second floor will showcase a wrap-around patio and the third floor will boast a large deck. Other features of the space include 20 offices, lots of open seating, lockers, a kitchen, phone booths and a podcast studio.
"The space is designed for offices to be torn down as we get more coworking memberships (to) join to replace private offices," Baute said. "It's designed to be adaptable based on the demand. People first, space second."
Rates in Lone Tree will be similar to other Creative Density locations, with open seating starting at $75 per month and a dedicated office starting at $600 per month. Residents living at an apartment complex run by Cortland will have access to the coworking space at a discounted rate.
Jason Wedekind, owner of Furniture Creative Coworking in the Highlands, is designing the Lone Tree location. Baute said the space will have "fun design elements that will make you stop and smile," such as colorful animal heads made from cardboard and coffee mugs with fun sayings.
"This space is going to be a place for young professionals and creatives that don't want a cookie-cutter space," Baute said.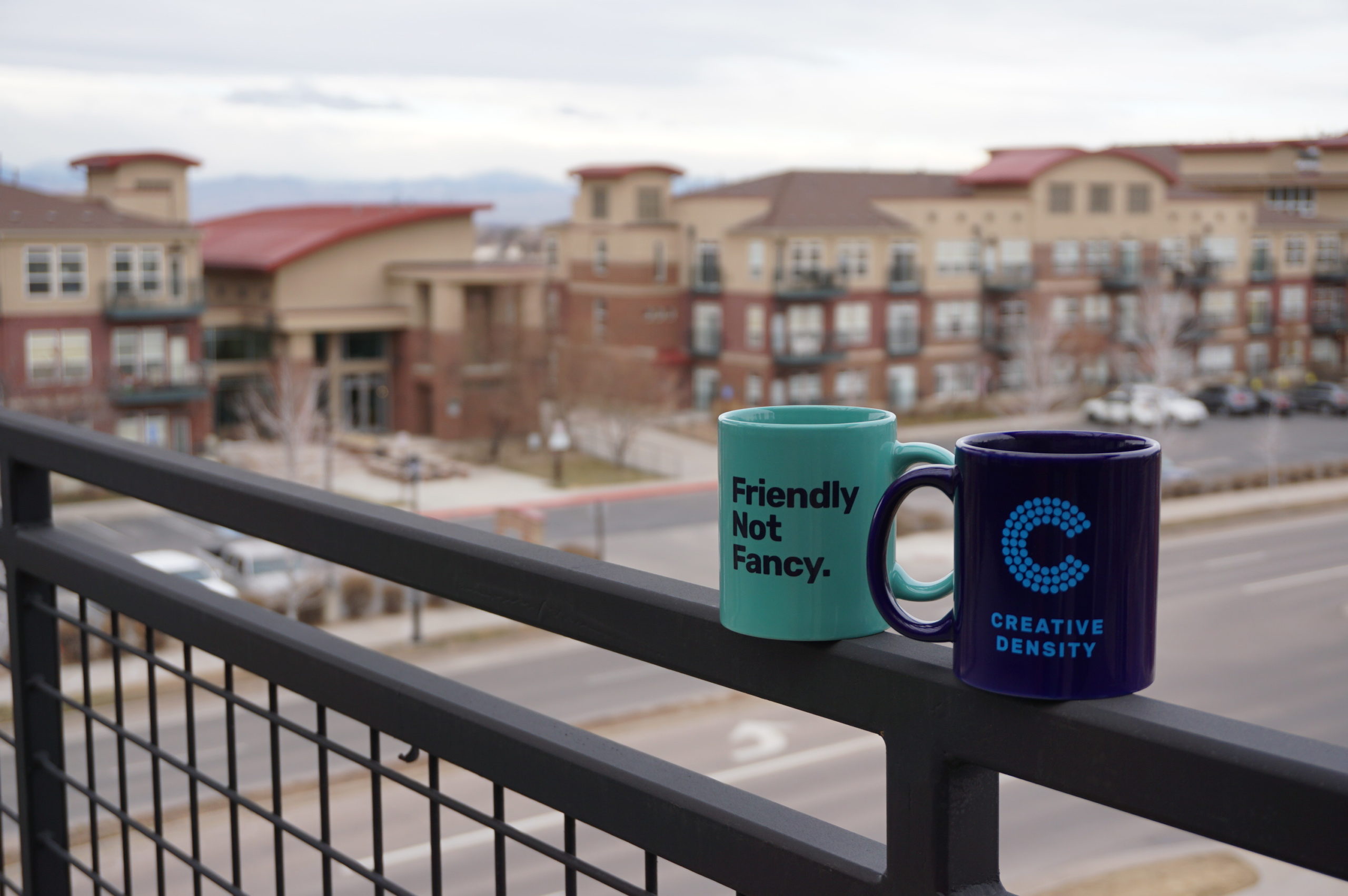 39722