An upstart competitor in the world of quirky foam-like shoes is quite familiar with the industry's biggest brand.
Kellen McCarvel, who worked as a merchandise manager, and sales and planning coordinator, for Niwot-based Crocs from 2012 to 2018 launched Joybees this week. The Denver-based startup sells shoes and sandals made from the same materials found in its competitor — ethylene-vinyl acetate, or EVA.
Kellen's dad John McCarvel, who is advising the new company and sits on its board, worked as Crocs' chief operating officer and then as CEO from 2010 to 2014.
Kellen said there has been a resurgence in the style of shoes, and that he felt there was space in the market for another brand.
"There's a ton of inherently beneficial properties in doing a shoe in EVA," he said. "It's light-weight, it's super comfortable, it's really durable, it's odor-resistant, easy to clean. … The reason we started there in EVA is because of those inherent benefits, we can make this product at a really affordable, accessible price point with all that baked in and still turn a profit."
Joybees launched on Jan. 20 and offers six products for men, women and children, including multistrap sandals, slides, flip-flops and a slip-on sneaker only for kids.
Shoes and sandals range from $19.99 to $27.99. Customers can pick from a variety of colors, and in the next few weeks will be able to pick from metallic colors and new patterns, such as florals and leopard print.
For now, Joybee's are available only through the company's website. Kellen said that he expects them to be sold at a national retailer, which he declined to name, come May. By the summer, he hopes products will be sold at multiple retailers.
Joybees has six full-time staff members and two contracted designers, and is funded by private equity group Optimal Investment Group.
This is not Kellen's first stab at a startup.
"I've always wanted to run my own business, start my own business," he said. "When I was in second (or) third grade, a friend down the street and I started our own car wash business. … I wouldn't say that was very successful, but it was a lot of fun and we learned a lot. So I think this is just kind of a progression of a lifelong goal."
McCarvel launched his second business in 2015. Funsies Onesies, which closed in 2017, sold adult-sized onesies. The idea for Joybees took shape in late 2018, he said.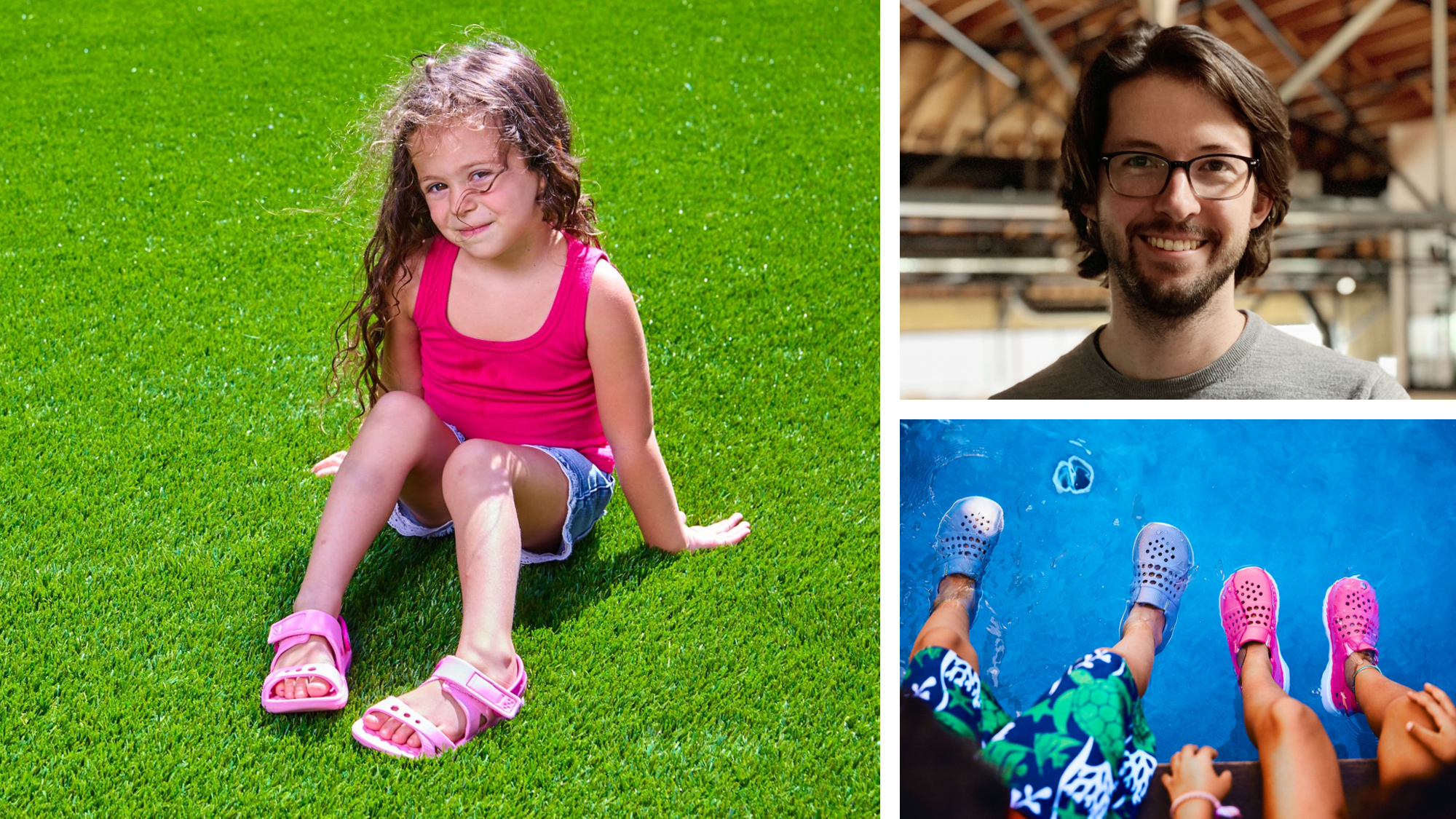 39681