Cherry Creek mall wants a piece of the coworking space.
Coworking brand Industrious plans to open its second Denver location inside the Cherry Creek Shopping Center later this year.
General Manager Jeramy Burkinshaw, who took over the mall's top job in November, said Industrious is taking 25,000 square feet on the lower level of the mall's southeast corner, where Panda Express, Which Wich and Johnny Rockets currently operate. Those restaurants will relocate across the hall.
"Industrious is a great brand as we look to diversify the mall," he said. "This is one more step in making sure the mall remains relevant."
The Cherry Creek location is Industrious' third project with Michigan-based Taubman Centers, which owns the mall. The coworking firm already has locations in Taubman malls in Kansas City and one opening this spring in Short Hills, New Jersey.
New York-based Industrious opened in downtown Denver at 1801 California St. in December 2017. The company offers flexible seating, dedicated desks and offices. Prices at the California Street location range from $450 per month for open seating to $6,161 per month for an office for up to 19 people, according to the company's website.
An Industrious spokeswoman said pricing for the Cherry Creek location has not been determined. She said Industrious members can work at any of the company's approximately 90 locations across the U.S.
"Denver has been a strong market for Industrious," President and co-founder Justin Stewart said in a news release. "Cherry Creek Shopping Center is one of the finest centers in the country and it is located within one of Denver's most desirable neighborhoods; there's no question that our members will love working in the space."
Other coworking spaces in the Cherry Creek neighborhood include Thrive, Spaces Fillmore Street, Neu.works and WeWork.
Other upcoming changes at the Cherry Creek Shopping Center include dropping the mall's first-hour-free parking policy, which has been in place since it started charging for parking in 2017.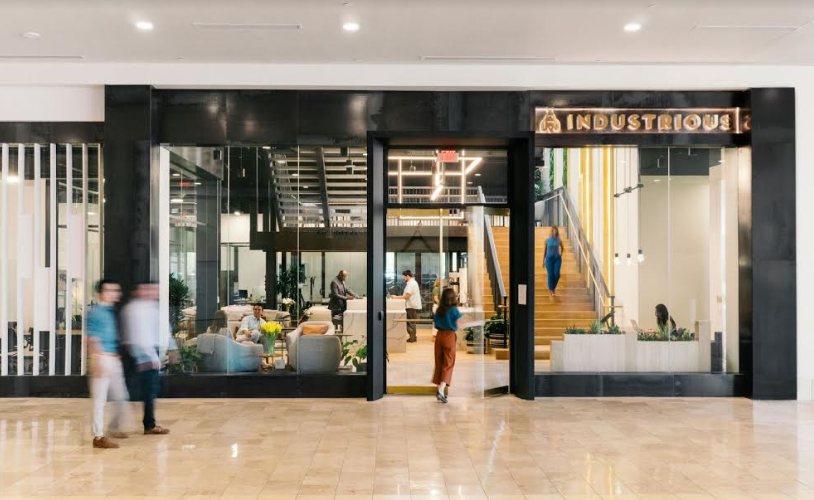 39533