Gearo is gearing up for growth.
The Denver-based outdoor gear rental startup raised $100,000 last month from one investor, according to SEC filings.
"We're at a place right now where we're just growing faster than we can maintain," CEO and cofounder Justine Barone told BusinessDen. "And we essentially need more help to scale and make sure that we're servicing our retailers."
Founded in 2017, Gearo is an online marketplace for adventurers to rent outdoor gear from local retailers. The startup also offers software that helps businesses manage inventory, customers and sales.
Gearo works with 100 retailers in 10 states, including Colorado, California, Florida, New Mexico and New York. It plans to scale to 500 retailers in the next year, Barone said.
By the end of January, the company also will offer for-sale items in addition to rentals, Barone said. This side of the business will allow retailers to sell demo gear, used equipment or products the company is trying to push and struggling to sell.
"We've started to test that market with several retailers," Barone said.
Gearo, which operates in WeWork's location in The Hub at 3601 Walnut St. in RiNo, has five employees — four full time and one part time. Barone said she plans to hire at least six more employees in the next 12 months.
Barone started Gearo after an attempt to go snowshoeing with her husband and co-founder Andrew Barone. After searching for a place to rent snowshoes, she thought it should be easier to rent outdoor gear.
The company began as a mobile app where individuals could upload gear for rent or for sale. Barone said Gearo started adding retailers to the database, and decided to focus on that side of the business.
Gearo has since taken down the iPhone app in favor of its website, which launched in summer 2018.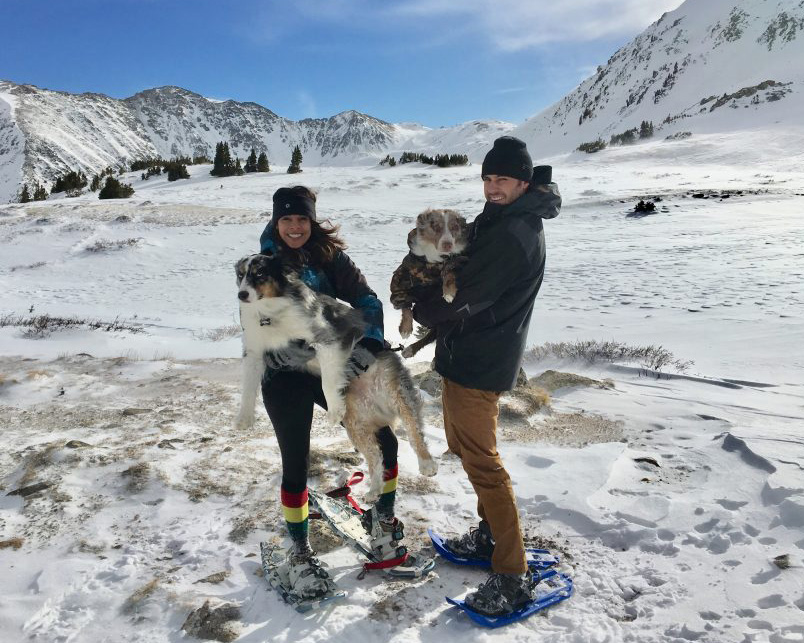 39166