Fifteen people who live in Colorado and/or lead Colorado-based companies have landed on Forbes magazine's 2020 "30 Under 30" feature.
The magazine said the annual feature, which was released this week, chronicles "young entrepreneurs, risk-takers and game changers who are redefining what it means to innovate and lead by example."
Entrepreneurs were selected from across the United States and Canada. The feature is broken down into 20 industry-specific lists, ranging from "education" to "venture capital" and "healthcare," which means 600 people are chosen.
Jaclyn Fu, CEO and co-founder of Pepper, a bra startup that targets smaller-chested women, was among them.
"I'm turning 30 in a few months — just in the nick of time," Fu told BusinessDen.
Here are the individuals whose "30 under 30" profiles state they live in Colorado:
Age: 29
Title: Founder of Serenity Forge
Category: Games
Residence: Louisville
Partial description: "Zhenghua 'Z' Yang started a game development and publishing studio in 2014 called Serenity Forge. It's released critically acclaimed titles like Where the Water Tastes Like Wine in 2018, as well as Lifeless Planet in 2014, which sold more than 500,000 copies. His team is now co-developing and publishing psychological adventure game Neversong. Projected revenue this year is $1.2 million."
Age: 29
Title: Founder of Arpeggio Bio
Category: Healthcare
Residence: Boulder
Description: "Azofeifa founded Arpeggio Bio to provide information about how drugs will affect patients. It's built an automated system that collects information about which genes turn on or off after drugs are introduced, which allows scientists (and pharmaceutical companies) to see the biological network that the drug affects and identify which genes are critical for the success or failure of a particular treatment."
Age: 29
Title: Founder of The Shop Docs
Category: Healthcare
Residence: Fort Collins
Description: "Grotheer founded The Shop Docs, a non-profit organization that provides preventive health screenings for predominantly black men while they wait for a haircut. Since its founding in 2016, the organization has been expanded into three other states and getting ready to move into two more."
Age: 23
Title: Cofounder of Scythe Robotics
Category: Manufacturing & Industry
Residence: Boulder
Partial description: "Davis Foster is a Thiel Fellow and cofounder of Scythe Robotics. The Boulder, Colorado-based company, which is backed by True Ventures and whose other cofounders are over 30, is building 800-pound, fully autonomous lawn mowers for commercial landscapers."
Age: 29
Title: Founder of Ursa Major
Category: Science
Residence: Boulder
Description: "Laurienti's company, Ursa Major, is focused on the development of a standard rocket engine that can be used for many different types of rockets, sparing new rocket companies the expense of developing their own. So far, the company has raised over $30 million in venture backing."
Here are other "30 under 30" individuals who founded a Colorado-based company. For pairs, the magazine doesn't specify a city of residence or age.
Devon Tivona and Sam Felsenthal
Title: Cofounders of Pana
Category: Enterprise Technology
Business headquarters: Denver
Partial description: "Pana's cofounders Devon Tivona and Sam Felsenthal want to make business travel better. Customers like Shopify, Quora, and Logitech use the company's AI-driven recommendations to find the best flight and hotel deals for their workers, who can then use its messaging platform to make any last-minute changes or requests during their business trips."
Leland Copenhagen and Sarah Hughes
Title: Cofounders of Yai's Thai
Category: Food & Drink
Business headquarters: Denver
Partial description: "Inspired by his family recipes, Leland Copenhagen started bottling and selling Thai sauces with his now-fiancée Sarah Hughes in 2015. Their goal was to create Thai products that tasted great and were allergy-friendly. … Since hitting retail shelves in 2016, Yai's Thai has doubled in revenue each year and is now in about 3,500 stores including Whole Foods and Harris Teeter."
Title: Cofounders of Pepper
Category: Retail & Ecommerce
Business headquarters: Denver and New York
Partial description: "Jaclyn Fu has always been small-chested and struggled to find bras that fit her. In 2017, she teamed up with coworker Lia Winograd to create a line of bras designed for women with small busts. The bras, which start at $48, have shallower cups, light padding and a specially curved underwire."
Title: Cofounders of Ramp USA
Category: Manufacturing & Industry
Business headquarters: Denver and San Antonio, Texas
Description: "When Melvin Du became paralyzed from the chest down in a dirt bike accident at age 14, he became driven to cure disability with robotics. The Trinity University dropout and Thiel Fellow started Ramp USA with mechanical engineer Amro Eltayeb in 2018. Ramp USA converts manual wheelchairs into off-road vehicles. Denver-based Ramp plans to begin selling in 2020."
Title: Cofounders of Vita Inclinata Technologies
Category: Manufacturing & Industry
Business headquarters: Broomfield
Partial description: "At 15, Caleb Carr was training as a volunteer search-and-rescuer on Larch Mountain in Oregon when his instructor had a heart attack. A Blackhawk helicopter arrived, but strong winds swung the rescue basket too wildly for an airlift. The instructor died. Carr never forgot. While he was at the University of Colorado, Denver, he explored ways to make helicopter lift systems safer and more stable. With cofounder Derek Sikora, Carr found a fix: a device (packed with high-powered fans and motion sensors) that attaches to the bottom of any helicopter hoist to give pilots greater control and counteract violent motions caused by weather or human error."
Another Colorado resident, Rachel Carlson, will be featured on Forbes' "30 Under 30" cover. Carlson is the CEO and cofounder of Guild Education, a startup offering reduced-cost college education to large employers. She is also part of the magazine's Under 30 Class of 2017.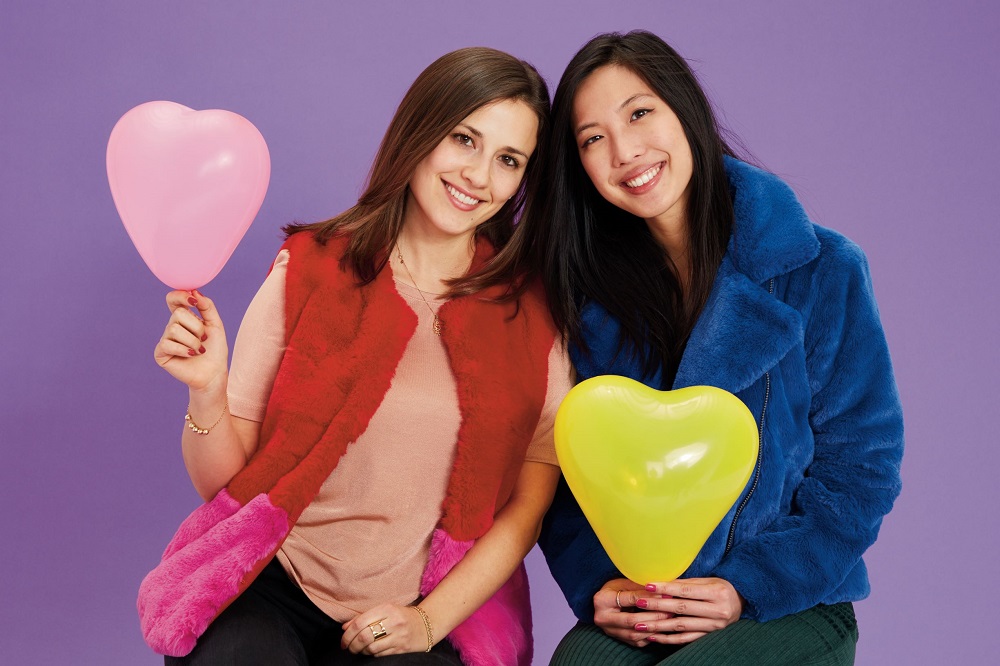 39102