A veteran of two prominent development firms has gone out on his own and secured a site at the edge of Platt Park.
Narrate Cos., a new entity formed by Adam Fenton, paid $3.85 million last week for four parcels in the 1200 block of South Pearl Street, according to public records.
Fenton worked locally for Washington-based multifamily developer Holland Residential from 2011 to 2015, and for Denver-based developer BMC Investments from 2015 until earlier this year.
Fenton said he bought the site, which was marketed as a redevelopment opportunity, with partner Sam Levy of Flagstaff Capital. He said he doesn't have firm plans for the site's future.
"We think it's amazing real estate," Fenton said. "We had the opportunity to buy it and we did."
Each of the parcels at the southeast corner of Pearl and Buchtel Boulevard South is zoned for up to five stories.
Fenton paid $2.75 million for 1230 S. Pearl St., 1238 S. Pearl St. and 1242 S. Pearl St., records show.
Buchtel Motors previously operated on two of the parcels; the other is a single-family home. Newmark Knight Frank brokers Bryon Stevenson and Chris Cowan had the listing on the properties.
Fenton also added to the assemblage by paying $1.1 million for an adjacent parcel, 1256 S. Pearl St.
In all, the transactions involved 18,904 square feet or 0.43 acres, making the deal worth about $204 a square foot for the land. FirstBank provided financing for the deal.
Fenton said he also is a partner with Daniel Huml of Magnetic Capital on the planned redevelopment of 3354 Larimer St. in RiNo.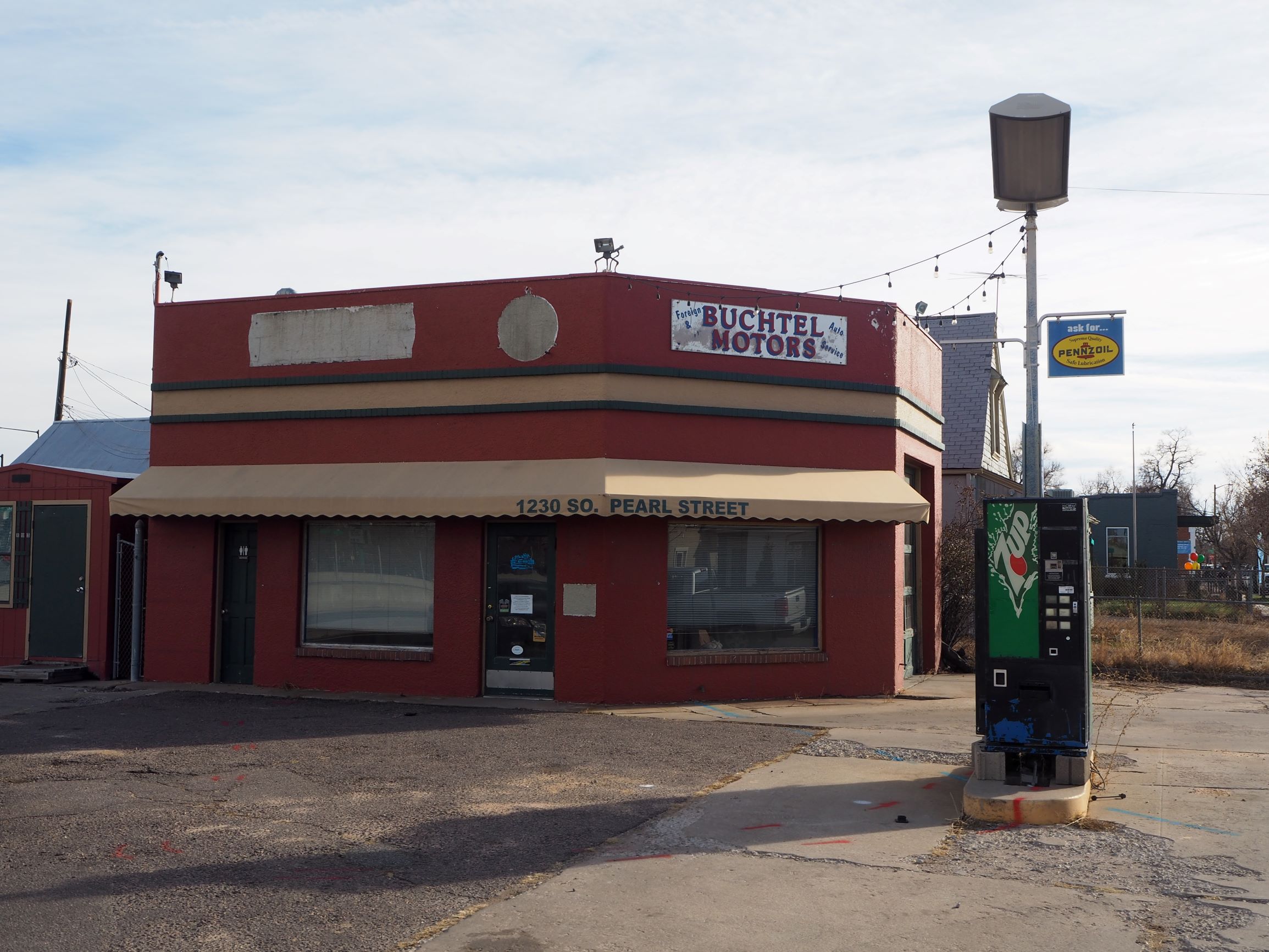 38908