Greeley Country Club is getting a face-lift.
The member-owned club at 4500 W. 10th St. in Greeley, which opened in 1920, is in the midst of a $7.85 million renovation aimed at modernizing its golf course and clubhouse, General Manager Mike Fleig told BusinessDen.
"We determined what our priorities would need to be to really position the club for the next 100 years," Fleig said. "With the golf course being seasonal, we looked at what else we could offer as a year-round facility."
Renovations on the 18-hole, par-70 golf course began in September and are nearing completion. Fleig said about $700,000 is dedicated to work on the golf course, which includes forestry work, remodeled bunker and tee complexes, and improved course bathrooms.
The renovated country club is slated to include a fitness center, kids' zone, new pro shop and a social lounge with golf simulators, which will replace the existing racquetball courts. Its pool area and dining area also will be revamped, Fleig said.
Work is expected to begin in February on the members-only fitness facility, which eventually will replace a 200-person banquet hall added to the club in the 1980s.
Fleig said most events held in the ballroom drew fewer than 50 people and didn't need all the space.
"It's all about really taking our spaces and refocusing them for higher utilization for our members," he said. "Returning the club to our members is our top priority."
The club hopes to complete the fitness facility and pool redesign by summer 2020, when the golf course will open for the season. Clubhouse renovations will begin after Labor Day.
Food choices to grow
"One of the big pieces will be turning the restaurant into a more contemporary space," Fleig said. "We're turning the club from a traditional food and beverage operation into three individually branded areas."
He said the new food and beverage concepts haven't been finalized.
Fleig said the goal is to keep the clubhouse open throughout renovations, minus "a week or two."
The project is being funded primarily with a bank loan, which will be paid off over time through membership dues and capital fees, Fleig said.
Phelps-Atkinson Golf Course Design worked on the redesign of the golf course, while Z Design Group designed the clubhouse. BVB General Contractors is the general contractor.
Golf course management company KemperSports, which was brought on in 2014, manages the club.
Tom Bendelow, nicknamed "The Johnny Appleseed of American Golf", opened the Greeley Country Club in 1920. The club's website said he designed over 600 golf courses around the country in the early 1900s.
The country club was renovated in the 1960s, when the golf course was expanded, and the clubhouse was demolished and rebuilt.
Greeley Country Club now has about 425 members, Fleig said. Its website shows that the club's all-inclusive proprietary membership costs $549 a month.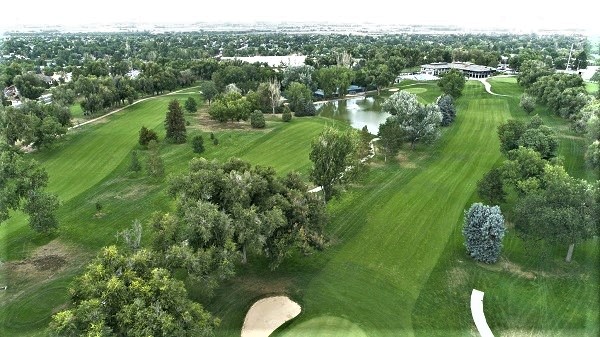 38896