A Bronx-style pizza joint in Capitol Hill has sliced its way up north.
Benny Blancos Slice of the Bronx is now serving up pies inside The Monkey Barrel, a 3-year-old bar at 4401 Tejon St. in Sunnyside.
Benny Blancos owner Mike Martinez said he and his staff took over the Sunnyside kitchen last Wednesday.
"It's cool having a sit-down restaurant for the first time," Martinez said. "It's definitely a different crowd, but it's been great being there."
The Bronx-style pizza shop has operated out of a walk-up counter at 616 E. 13th Ave. in Capitol Hill since 2001, Martinez said. Its food menu includes pizza by the slice for about $3 and whole pies for under $23, as well as pizza and sandwiches, according to its website.
The new partnership puts Martinez in charge of the kitchen, with Monkey Barrel owner Jimmy Nigg leading the bar. The Monkey Barrel discontinued its own basic food menu the day before.
The Sunnyside bar calls itself on its website "the Gen-X home of the Mile High City," offering a Nintendo 64 at every table and frequent live music.
Martinez said the existing Benny Blancos will remain unchanged, and that the partnership likely will not extend beyond this setup.
"We need to see how it does, what everybody thinks," he said.
The partnership includes extended hours at The Monkey Barrel, which is now open from 11 a.m. to 2 a.m. every day.
Correction: Due to an editing error, a previous headline on this story misidentified the street where The Monkey Barrel operates.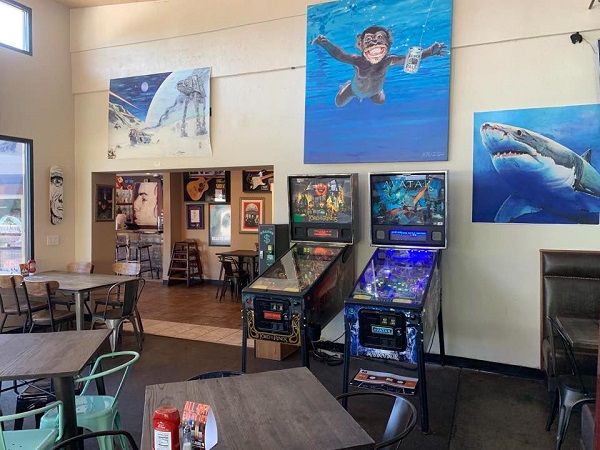 38028