The name of a new distillery coming to Lakewood is something of an inside joke.
Co-owner and manager Eric Storm, a former web developer, said Ballmer Peak Distillery is "kind of a nod to my previous role." In the tech world, Ballmer Peak – a reference to former Microsoft CEO Steve Ballmer – is the notion that alcohol improves work performance, up to a certain point.
But if future distillery customers aren't familiar with the term, Storm figures that's fine too.
"If you don't get the joke, it's just still a very Colorado-sounding name," he said.
Storm and best friend Austin Adamson have secured space for their distillery at 12347 W. Alameda Parkway. It will be the only one in Lakewood when it opens, hopefully in November.
"It definitely feels like a need or a desire for something like this," said Adamson, previously head distiller at Denver Distillery. "There isn't anything like (it) in this part of Lakewood."
The distillery will offer three types of rum: an unaged single malt whiskey, an Australian-style gin and eventually a single malt American-style whiskey. The unaged whiskey will be made from a variety of specialty grains, chocolate malts, repeated malts, pale malts and Koji rice, said Adamson, who is also the head distiller. Most of the grains come from Loveland.
Storms said they should have the capacity to produce at least 16,000 bottles annually in their 1,480-square-foot stand-alone building. Half of it is set aside for production, half for a tasting room.
On-site sales will be the initial focus. The pair plans to partner with Old 121 Brewhouse in Lakewood to create soda flavors that can be spiked with their spirits, and to distribute to local bars and restaurants.
Adamson and Storm said they first thought about opening a distillery five years ago, as they saw the proliferation of local breweries. As big whiskey fans, they had fewer local options.
Adamson, who is in charge of Ballmer Peak's distilling, landed the job at Denver Distillery and worked there for 15 months.
"Being able to fulfill all of their requirements … as we were building and getting all of our equipment ready, (provided) on-the-job training without any kind of risk towards our own brand," he said.
Both are now focusing on Ballmer Peak full time.
The distillery's building, constructed in 1997, was previously home to insurance company Allstate. T. Blake Rogers with Genesee Commercial Group represented the landlord in lease negotiations.
"We spent a year and a half looking at different buildings," Storm said. "Most of them were more towards Denver. We just couldn't find one that would suit us. We ended up just on a whim looking at a listing out here in Lakewood … and it was perfect for what we needed."
Storm said the pair are funding the business with personal savings and a small loan.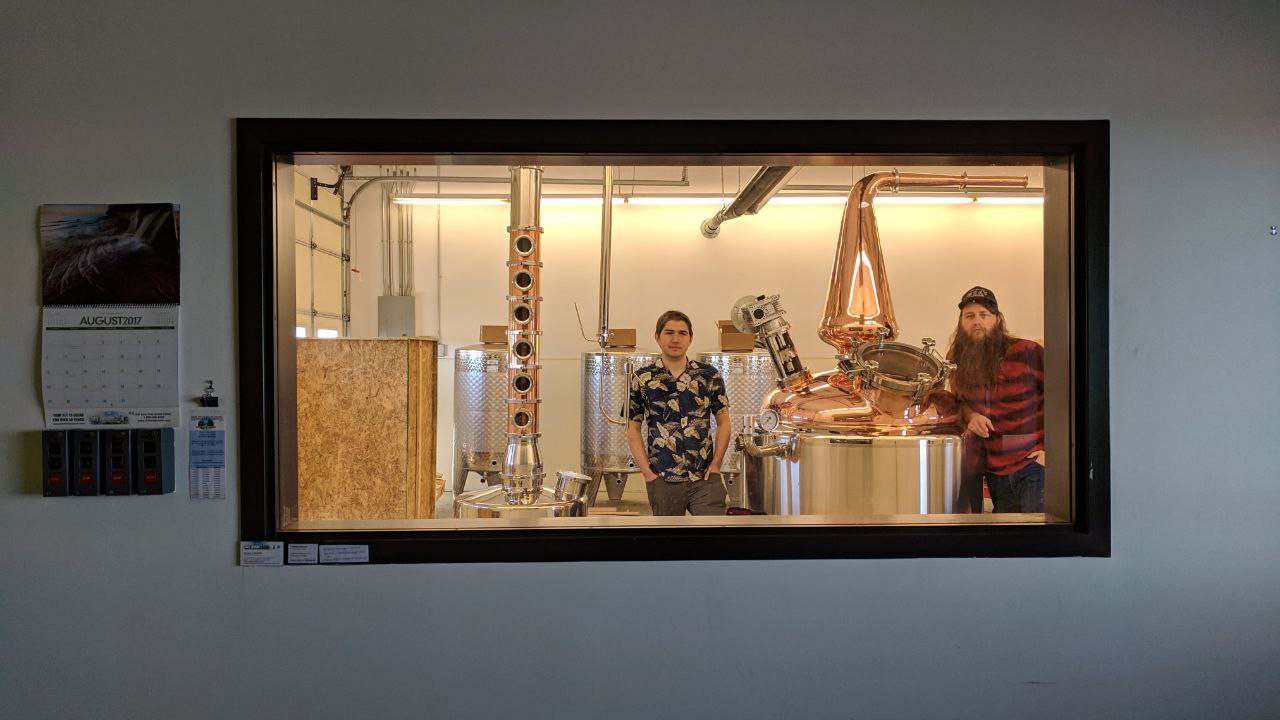 37972