A 2-year-old gym in the Denver Tech Center has filed for Chapter 11 bankruptcy protection, a move its founder said was the result of landlord issues.
Fitrition LLC, which operates the gym Fitrition at 5058 S. Syracuse St., said in the Sept. 9 filing that it has assets of $399,400 and liabilities of $336,800.
Companies use Chapter 11 bankruptcy protection to reorganize and help keep the business alive, paying creditors over time.
Founder and majority owner Will Coleman said Wednesday that when he first signed a lease on the 11,000-square-foot space in 2016, his then-landlord, Seattle-based Unico Properties, oversaw the construction bidding process.
"The winning bid came in at $780,000," Coleman said. "But construction took way longer than it was supposed to. By the end of construction, it came to $1.24 million — so we're already half a million underwater. Then the architect got us drawings 10 months later than they were supposed to."
The bankruptcy filing shows that Fitrition's largest creditor is Unico Properties, owed $350,000. Coleman said that was a bridge loan to go towards the build out.
A few months after Coleman signed the lease, Unico sold the building. Public records show that Westminster-based Silver Holdings LLC paid $6.1 million for the building in August 2016.
Coleman said he approached the new landlord about "renegotiating the rent structure."
"He was pretty open to working with us," he said. "We have upstairs and downstairs … and we looked at just leasing the downstairs. That dragged on for a while. Then the new landlord said he wanted to go a different direction, which is the reason for the (bankruptcy protection) filing."
Coleman said he was worried about losing the space, and the filing would put a stay on the matter "for the foreseeable future."
"I think it's a good thing for us, because we just needed the lease," he said. "We're growing by 15 to 25 members a month. We have a really high conversion rate."
Fitrition offers a variety of health and fitness concepts such as barre classes, HIIT classes, and IV therapy all under one roof. Coleman said the gym has about 600 active members, who pay on average about $150 a month.
Coleman said he has no plans to close Fitrition, which opened summer 2017.
"We have every intention to keep growing," he said. "We know the worst-case scenario and the good, better and best scenarios. We plan to continue operating. Our growth rate is faster than it's ever been."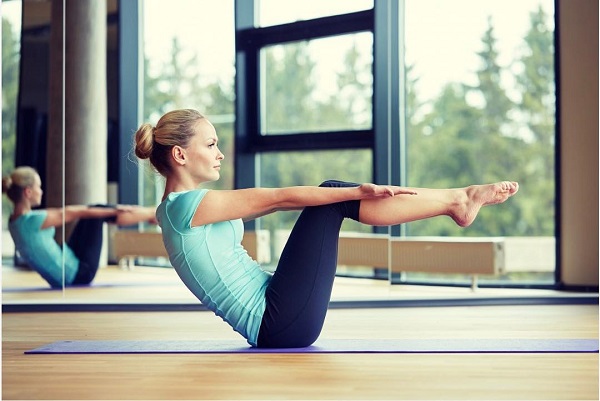 37819