An events-focused liquor store is pouring into Riverfront Park.
Wine Dispensary, which has operated at 435 W. Colfax Ave. since 2015, is taking over the space of the former Little Raven Vineyards at 1590 Little Raven St. near Union Station. Owner Rob MacKenzie said he hopes to have the new space open by Nov. 1.
"It's a very different kind of liquor store," MacKenzie said. "We really focus on providing an experience — to entertain and educate. It will be the same business model at the new space but focused a lot more on the retail side of things."
MacKenzie signed a three-year lease on the 1,000-square-foot space near Confluence Park. He plans to close the Colfax retail location by year-end due to the proximity of the two locations.
But he plans to keep open Denver Speakeasy, the event space attached to the Colfax location.
"The event space is doing great — no intentions of closing that down," he said.
Wine Dispensary provides all alcohol for events booked at the venue, its website shows. Events in the main 1,500-square-foot speakeasy cost between $125 and $175 an hour, while events on its rooftop patio cost between $2,200 and $3,000 per event, depending on the season.
Records show that MacKenzie owns the space that currently houses Wine Dispensary and Denver Speakeasy, having purchased it in 2015 for $374,000.
The business is clearing out its inventory from the Colfax retail location. Once he's operational on Little Raven Street, MacKenzie will shut down the Colfax store for good.
"With the way we conduct business, we'd just be in competition with each other," he said of operating both locations. "It wouldn't gain us a whole lot."
Wine Dispensary focuses largely on its wine club, beverage catering and concierge services. MacKenzie said the latter is a fancy name for custom delivery services. The business delivers to homes and businesses, but requires a $150 minimum.
The brand's wine club, which launched in April, offers a monthly subscription of a combination of red, white and rose wines. Members have the option of a monthly four-bottle box, which costs $80 a month, or a 12-bottle box, which costs $170.
MacKenzie plans to hire about six employees to staff the new shop.
MacKenzie launched Wine Dispensary about 12 years ago, originally as a host of private wine parties and tastings.
"I wasn't selling wine or booze at the time, just teaching and entertaining," he said.
He was eventually certified as a sommelier and decided to open a wine-centric liquor store, while still focusing on the "entertaining education" aspect of the business.
"We're different from everybody else, and we've always been different," MacKenzie said. "We've always had great feedback from clients. We're not exclusively membership-based, but we still look at our customers as clients. You can go anywhere and buy Coors Lite. It's the experience and entertainment that's our mission."
Until the move, Wine Dispensary will be open on West Colfax from 10 a.m. to 7 p.m. every day.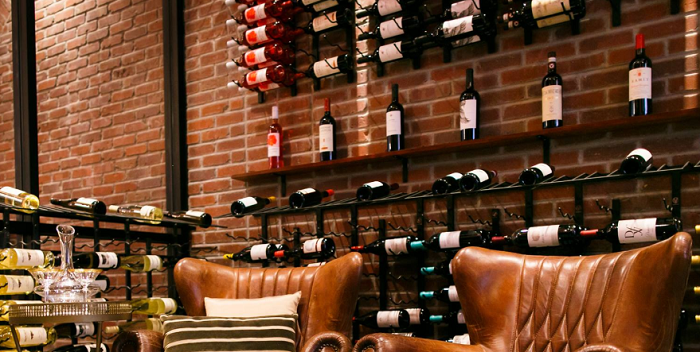 37611