The developer behind LoDo's Dairy Block is under contract to purchase land adjacent to Great Divide Brewing Co.'s facility in RiNo.
David Jaudes, vice president of multifamily development for Denver-based McWhinney, confirmed Monday that the company hopes to build a mixed-use project on 2.4 acres along Brighton Boulevard south of the brewery.
The land, which is owned by Great Divide, is now used for parking.
McWhinney and Great Divide have asked the city to rezone the property. It is currently zoned planned unit development or PUD, a designation that allows for brewery-related usage. The two parties want it to be rezoned C-MX-8, which normally would allow for mixed-use development up to eight stories.
Because the area is within the 38th and Blake zoning overlay district, which allows developers to build higher if they meet certain standards regarding income-restricted housing, the C-MX-8 zoning could allow McWhinney to build up to 12 stories.
The rezoning request went before Denver's Planning Board last week and now heads to a City Council committee.
Great Divide purchased 4.74 acres along Brighton — which city maps show as 3333 and 3395 Brighton Blvd. — in 2013 in three transactions totaling just over $9 million, according to public records.
Great Divide founder Brian Dunn said Tuesday that the company was unsure at the time whether it would use the entire site, but was bullish on the neighborhood and figured there would be a market if it opted to sell in the future.
"We thought it better to end up with more land than needed than to not have enough," he said.
The planned sale to McWhinney does not involve the bar and packaging facility that Great Divide has built at the site. Dunn said the company also would retain ownership of about 10,000 square feet of land on which it could build or place equipment.
Bryan Slekes, Great Divide's senior director of finance, noted that the city is building a park next to the packaging facility, closer to the Platte River.
"We always knew we had a good asset," he said.
Jaudes, of McWhinney, told BusinessDen Monday that the company and Great Divide have been in talks for almost two years. Originally, he said, Great Divide was marketing about an acre for sale, but "it slowly grew to include more land."
JLL brokers Jamie Roupp and Julie Rhoades, along with Ryan Arnold of Tributary Real Estate, marketed the property on behalf of Great Divide.
Jaudes said the requested rezoning would essentially match that of neighboring properties. McWhinney hopes to close on the purchase of the 2.4 acres by year-end and to begin construction by the end of 2020.
No development plans have been submitted to the city for the site. Jaudes said planning is "really early," but that the project likely would involve a mix of office, retail and residential space. It likely would not include a hotel component.
Jaudes said the company also hasn't decided whether it would take advantage of the overlay and build taller than eight stories. Tryba Architects is helping design the project.
McWhinney previously developed Dairy Block, a mixed-use project at 18th and Wazee in LoDo that incorporates retail, hotel and office space. The company was also involved with the redevelopment of Union Station.
In RiNo, McWhinney has built apartment complex RiDE at 3609 Wynkoop St. Earlier this year, the company paid $6.5 million for a site across the street from the 38th and Blake commuter rail station in RiNo; a 17-story apartment complex is planned.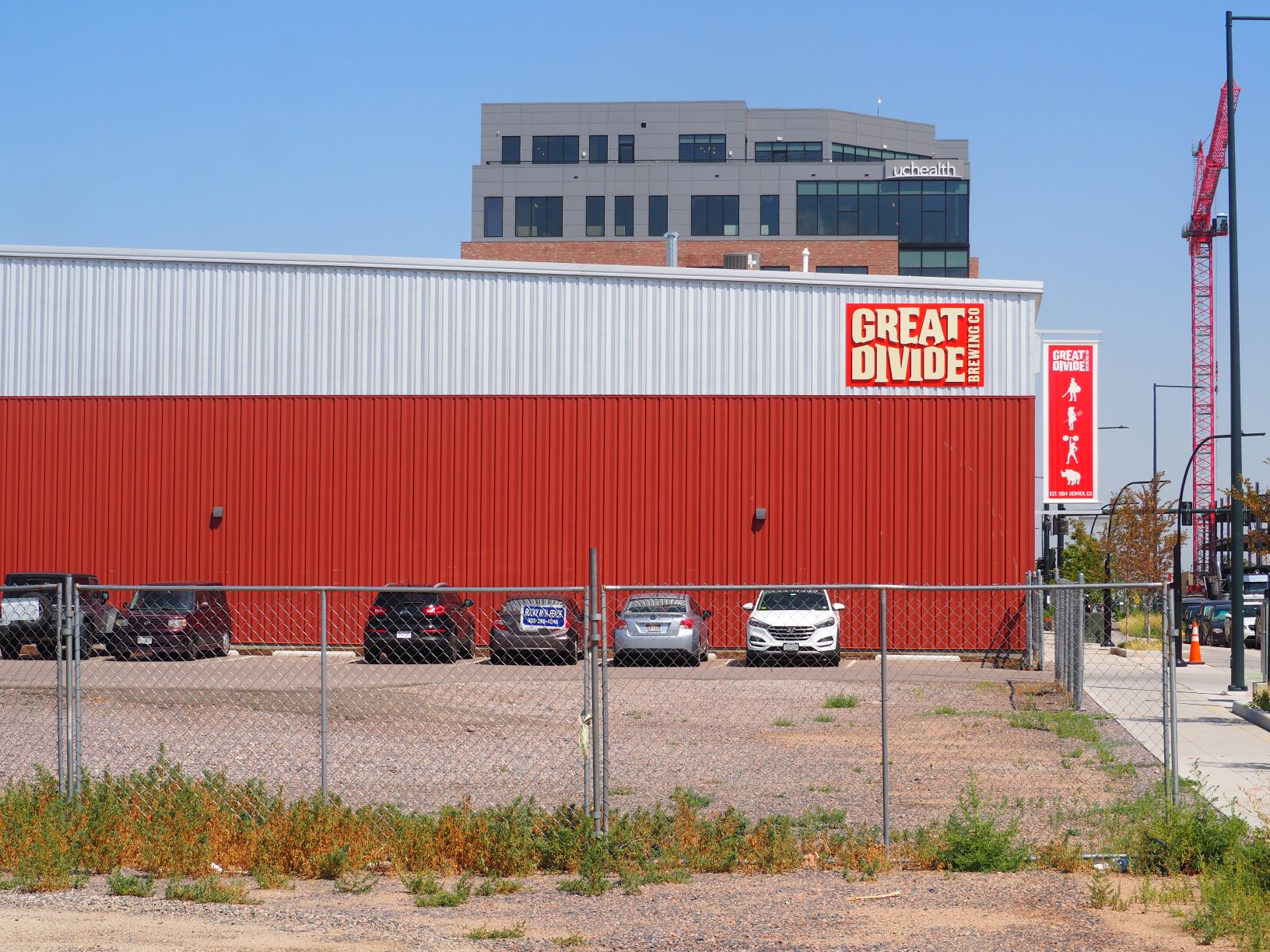 37538